Courses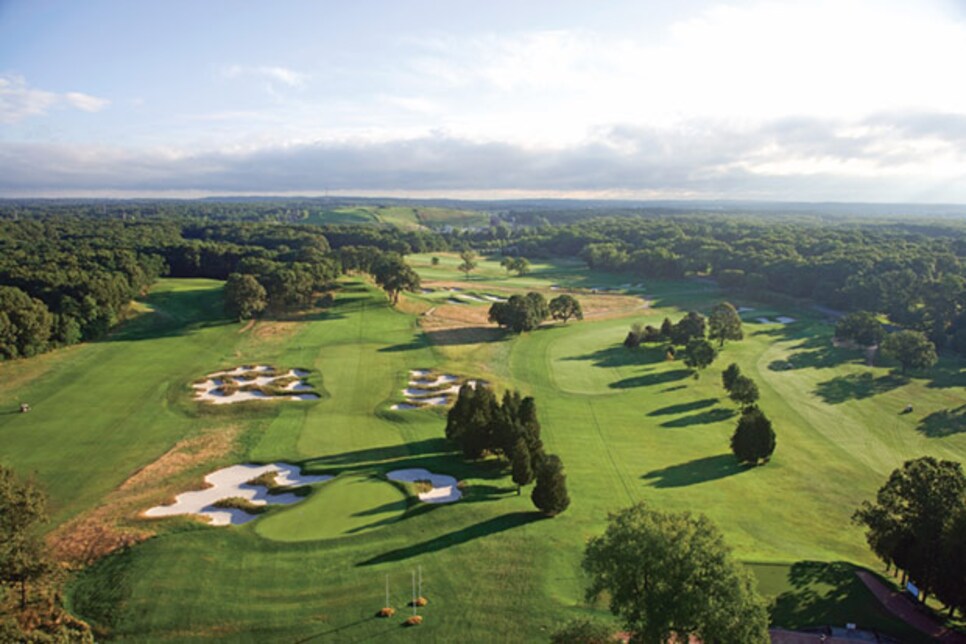 Little-known TV screens take the mystery out of Bethpage tee times.
without a tee time. The Black, site of the 2002 and 2009 U.S. Opens, has a reputation for being difficult to get on—even for New York residents, who can make reservations online. I wouldn't know, because I've never tried to make a reservation. Instead, I walk into the reservation office next to the golf shop and scan the video screens above the counter to see if there are spots available. I've never failed to get on, though I once opted to play the Red course
instead of waiting two hours for the first opening on the Black. (The Red course was designed by the Black course's co-architects—Joe Burbeck and A.W. Tillinghast—and is a great alternative to the Black. Easier, too.) There are five courses at Bethpage, and each has a screen showing the number of spots open for tee times that day. It's easier to get on if you're there solo, but I've seen openings for as many as four players on some of its courses, including the Black. It beats sleeping in your car for a tee time.
in Florida, and he has been asked to build 27 holes at Oregon's new Bandon Municipal. So when I was in Los Angeles and saw I could play his Rustic Canyon Golf Course
for $44 (rates go from $28-$66), I was thrilled. I drove up to Simi Valley, about 50 miles from the airport, and found a links-style layout that bends around canyons and barrancas. Gravel cartpaths and its enormous bunkers make it feel retro and rugged. The large bentgrass greens are memorable. They're intricate, demand precision, and the turf around them is kept short to encourage bump-and-runs. Golf Digest Contributing Editor Geoff Shackelford, who worked with Hanse on the course, says very little earth was moved in its construction, and the budget was modest. That's partly why it can charge such a reasonable green fee.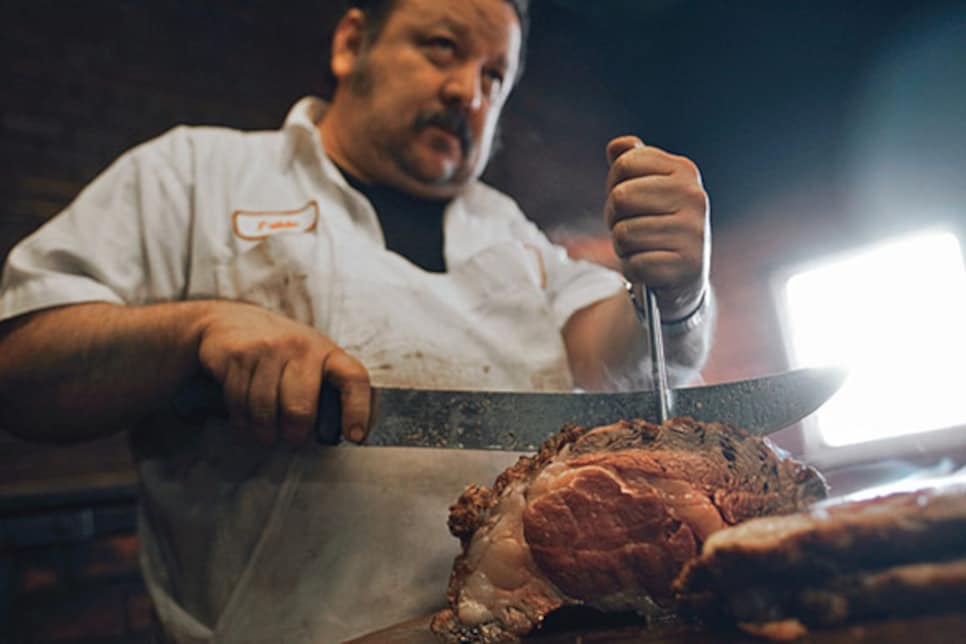 Within the triangle of PGA Tour events in San Antonio, Dallas and Houston is a gastronomical mecca, a must-visit for any barbecue aficionado. Lockhart doesn't look like much: The dusty town of 13,000, half an hour from Austin, is basically Route 183 with a few houses and businesses. But three of those businesses—Smitty's (pictured), Kreuz Market and Black's—make every list of the best barbecue restaurants in the state, and most of the national ones. Kreuz has been around since 1900, and Black's opened in 1932. Smitty's is the newcomer, opening in 1999. No matter which of the three you visit, the drill is the same: You pick your meat at the counter, it's sliced to order and you pay by the pound. Brisket is front and center, served sauceless and tender enough to be pulled apart with your fingers. Which is good, because they don't hand out any forks. Skip the sides and go for the trifecta—pork ribs at Smitty's, brisket at Black's and sausage at Kreuz—on your way to the next tour stop.