News
RJ Harper, "Mr. Pebble Beach," dies after 14-month battle with cancer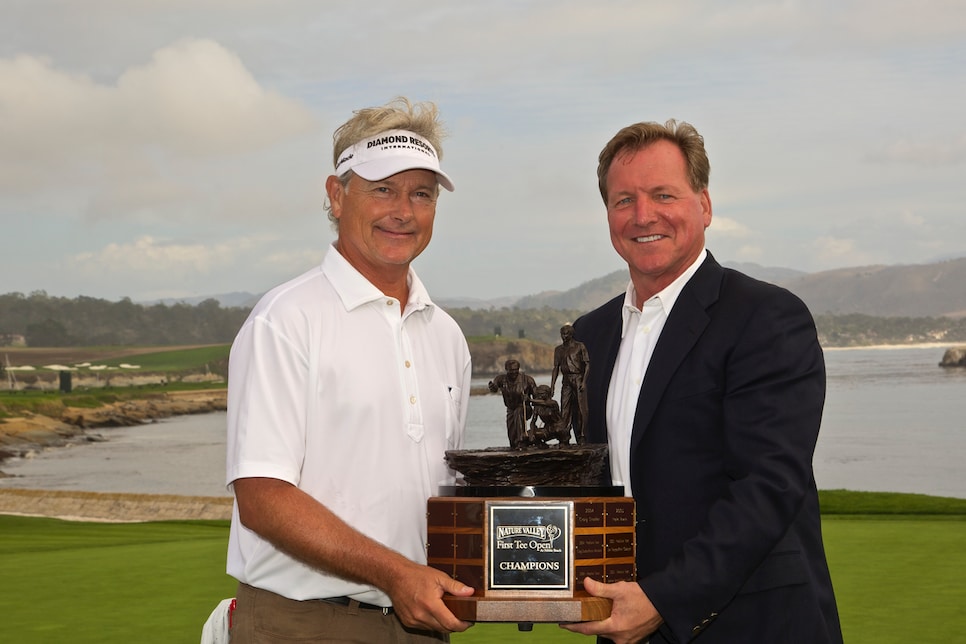 One of the industry's most respected professionals and a revered figure at Pebble Beach has lost his battle to pancreatic cancer.
The resort confirmed that the venerable RJ Harper, 61, died on Wednesday, after a 14-month fight. Harper's story is an amazing one, having driven after his marriage to Kelly Yost to the Monterey Peninsula to pursue a job at Pebble Beach. He started out as a golf-course marshal earning $5 an hour, but he made such an impression that he'd rise to the resort's Director of Golf and eventually become one of it biggest executives, Executive Vice President, before his untimely death.
"RJ had a lasting impact on Pebble Beach, and his smile, vibrant personality, and positive attitude and outlook on life will be missed by all and never forgotten," said Pebble Beach Company CEO Bill Perocchi.
"All of us at Pebble Beach Company and throughout the golf world are heartbroken by the news of RJ's passing."
The resort credited Harper with helping to secure the 2023 U.S. Women's Open at Pebble Beach. Harper oversaw golf operations at the resort as the head professional in 1992, then as championship director in 2000 and general chairman of the 2010 U.S. Open. The USGA's marquee championship will return to course in 2019, 100 years after Pebble Beach opened.
As recently retired PGA Tour commissioner Tim Finchem told Alan Shipnuck in his recent profile of Harper: "He's part of the persona of Pebble, the culture of Pebble and the feel of Pebble because he's always been there and been so visible. RJ is an institution. He's Mr. Pebble Beach."
The golf world will surely miss Mr. Pebble Beach.
And the sympathy was already pouring in on social media:
A celebration of life will be held on Nov. 21 at 9 a.m. on the 18th lawn of Pebble Beach Golf Links. Harper is survived by his two sons, Tucker and JT Harper; two grandsons, Caden and Hudson Harper; former wife and close friend, Kelly (Yost) Harper; and his sister, Cathy Carr.