The Loop
Riviera's long history of celebrity sightings
Located only a few miles from Beverly Hills, Riviera Country Club has always been a popular hangout for Hollywood A-listers. Among those who have held memberships at the host of this week's Northern Trust Open are Walt Disney, Humphrey Bogart, Gregory Peck and more recently, Adam Sandler and Larry David. With names like that patrolling the grounds, you can expect the presence of many distinguished (and not always well-behaved) celebrity guests.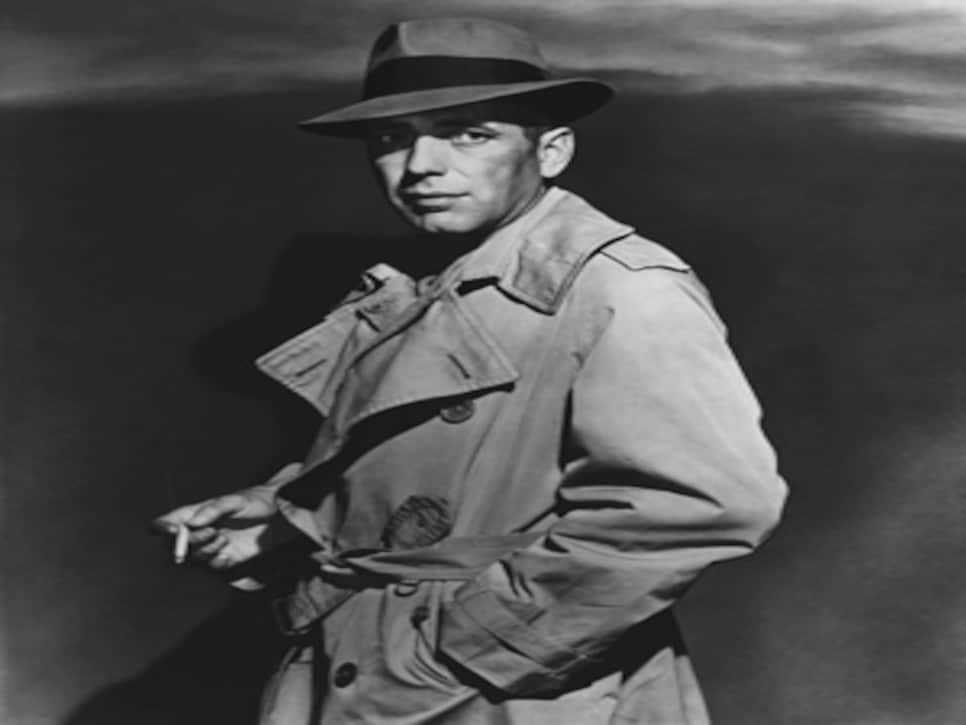 Around the time Riviera became known as "Hogan's Alley" (Ben Hogan won the LA Open in 1947, '48 and '50 and the U.S. Open at Riviera in '48), Humphrey Bogart spent so much time watching golf from underneath a sycamore tree on the 12th hole that the club eventually named the tree after him. "Bogey's Tree" sits left of the green and provided a comfortable spot for Bogart to relax with a thermos of Jim Beam and watch the pros play through. This is not surprising considering Bogart once said, "The problem with the world is that everyone is a few drinks behind."
Bogart is only one of many famous entertainers of his day who frequented Riviera, joining the likes of Clark Gable, Bing Crosby, even Jerry Lewis and Dean Martin, who shot the 1953 film The Caddy on the club's grounds that included a cameo appearance by Ben Hogan himself.
In the Los Angeles area, Hollywood shenanigans at country clubs have been curbed in recent years according to David D. Pavoni, co-author of Golf In Hollywood, because of "the era of political correctness." However, that hasn't stopped the antics of Jack Nicholson, who once took a 2-iron to the windshield of a car that had cut him off in traffic. Kevin Cook, a Golf Digest contributing writer, called it, "the most famous instance of road rage meeting golf tantrum."
In another instance of golf tantrum, Nicholson hooked his tee shot on the 12th hole at Riviera and was unable to advance the ball successfully with a 5 iron on his second shot, prompting him to grab a bunch of vines in anger hanging from a nearby tree.
"They pulled back! Lifted me straight up in the air so I was flying around for a few seconds before I came down," said Nicholson in a 2007 interview with Golf Digest. "Now I can't play that 12th at Riviera without somebody saying, 'The Tarzan Hole!'"
Larry David, creator of Seinfeld and the star of the HBO show Curb Your Enthusiasm, has had his moments at Riviera as well. David is a member there and has filmed several Curb scenes at the club, although not this memorable one:
I'd expect David and Nicholson to steer clear of Riviera this week, as most members (especially high-profile ones) tend to do when the PGA Tour invades their course. There should still be plenty of star power, though, with the Northern Trust Open featuring perhaps the year's strongest field to date.