News
Riviera brings out Bubba Watson's creative side—just when he feared it might have disappeared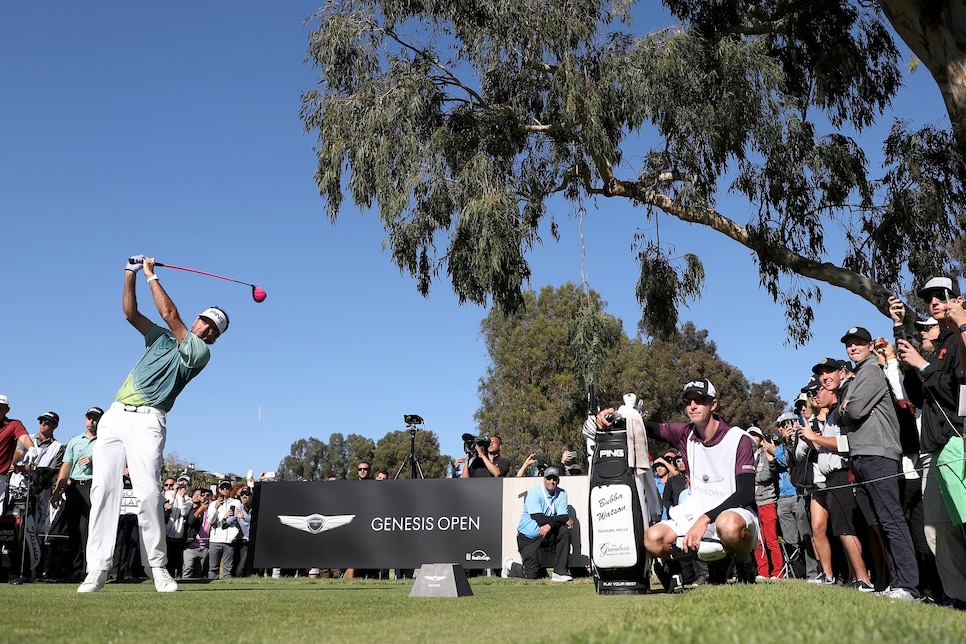 Photo By: Christian Petersen/Getty Images
PACIFIC PALISADES, Calif. — Ben Hogan and Bubba Watson. They're two names that, at first glance, wouldn't seem to belong in the same sentence. One is arguably the most legendary figure in the game when you combine accomplishments and attitude, a winner of nine majors with a famously hard exterior who dug his game out of the dirt. The other owns a candy store, a minor-league baseball team, a car dealership, wore pink socks to his high-school matches and plays with a driver that has a pink shaft.
Both now boast résumés that include two victories at Augusta National and three at Riviera Country Club, two places that require careful strategy and often call upon one's creative genius to master.
Watson's imagination and shot-making were on display long before that, though. After hooking a 2-iron off the tee into the hay on the par-4 seventh, the long-hitting lefty saw a gap between the thick white limbs of a barren eucalyptus trees in front of him. With the ball above his feet, he slashed a pitching wedge from 128 yards to just off the back off the green before getting up and down to save par.
There were other impressive shots, too, with Watson slinging rope hooks into tucked hole locations most players would only dream of going at.
"It was a pretty simple shot when you think about it, two feet, three feet above me and hit a pitching wedge trying to slice it above that slope in high rough and a tree to go through," he said of the one on No. 7. "Pretty simple."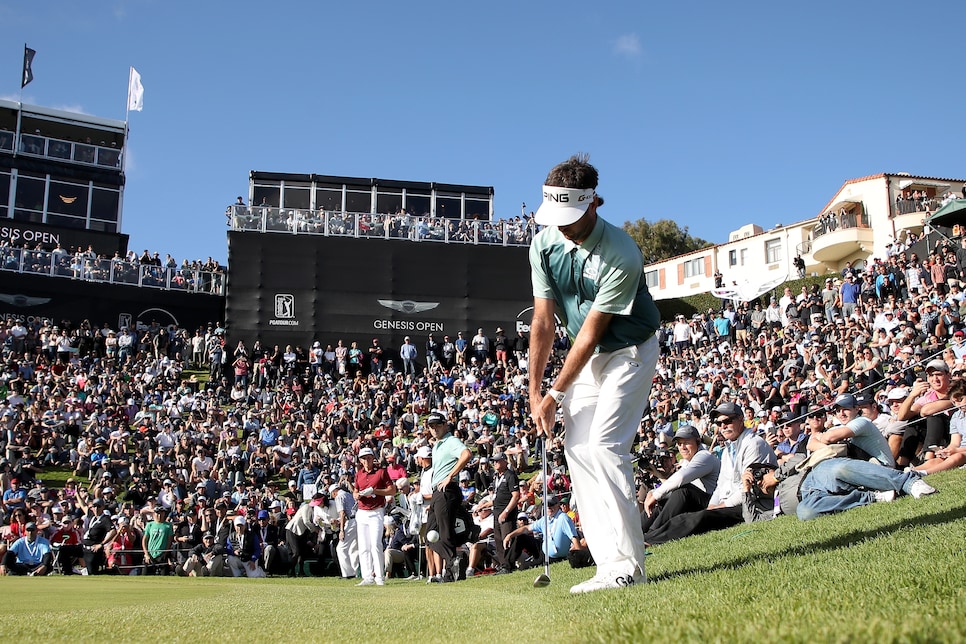 To Watson, anyway. It was also the kind he enjoys the most, having more than once said that straight shots bore him.
"Oh my gosh, they're so much fun to pull them off," he said. "Around here it's all about visualization. That was a big word. It's all about seeing your shots, using your imagination."
After the final putt dropped, Watson had a hard time seeing through his tears, breaking down Scott's arms.
Like Hogan, Watson had also endured his own outside-the-ropes scare the last two years. It wasn't as severe as the life-threatening car crash Hogan suffered in his prime, but an undisclosed health issue resulted in the 39-year-old, two-time major winner losing more than 20 pounds, leaving him to seriously ponder retirement.
On the course, his results suffered, too. In 26 starts since the beginning of 2017, Watson, a top-10 player in the world two years ago, missed eight cuts, withdrew once and registered just two top-10s. Coming into this week, his world ranking had plummeted to 117th.
"You know, when you don't have the strength to hit the shots that you want to hit that you could see that you can't produce [it's hard]," he said. "So having the strength not be there takes away the confidence.
"When you have the confidence that this is the right shot, this is the right thing at this moment, you're going to swing it better, you're going to hit it better, you're going to have full trust in that shot and that motion."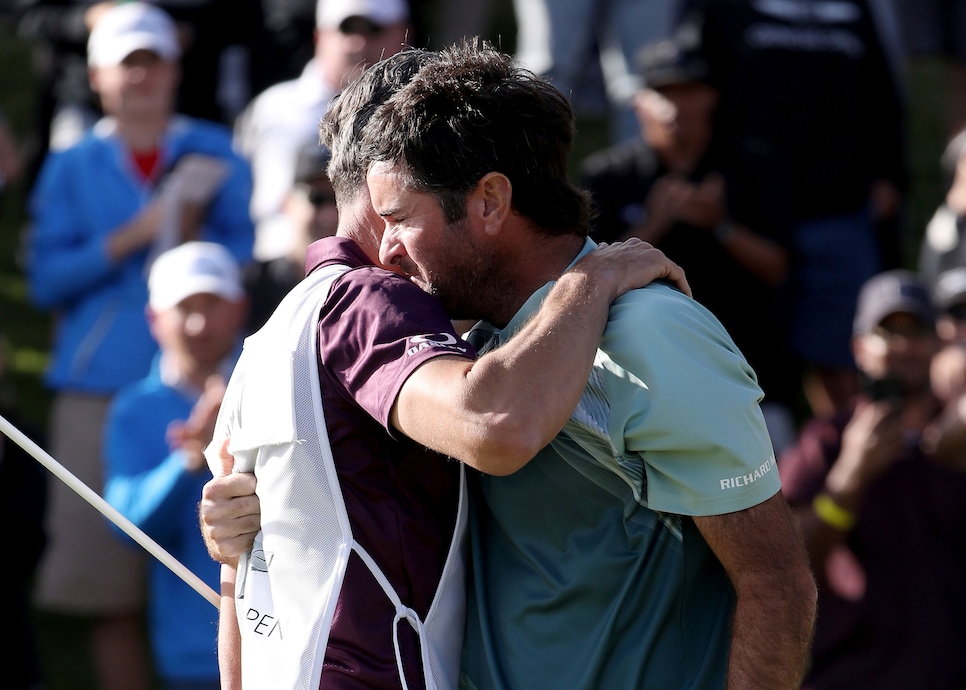 Watson started to feel better last summer and eventually put back on most of the weight he had lost. Slowly his game came around, too. He tied for 17th at the WGC-Bridgestone Invitational last August and 10th in the Northern Trust, the first event of the FedEx Cup Playoffs a few weeks later. He planned to take four months off after his season ended the following week but felt better than expected so he made two starts in the fall before resuming the season in Palm Springs last month.
Then came Sunday at Riviera, and a virtuoso performance that he wasn't quite sure would ever happen again. Asked which of his three victories at Hogan's Alley was his most significant, Watson didn't hesitate.
"This one," he said. "Because it might be my last win ever."