RIP George Barris, the man who created the coolest golf cart ever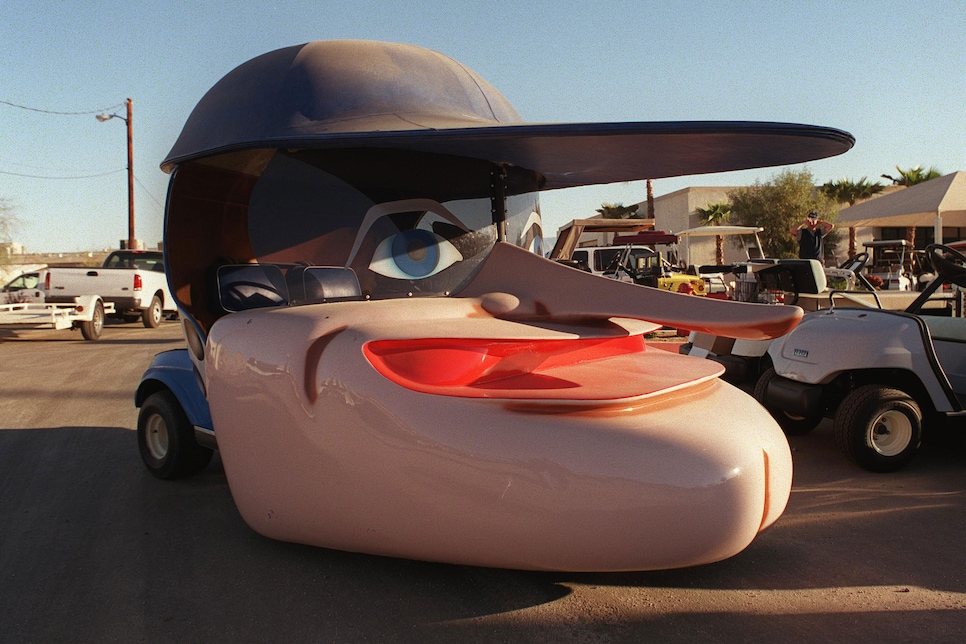 Barris' credits also included the original "Batmobile" from the 1960s TV series, and a coffin-inspired car from the TV show, The Munsters. But none had the creative flair of a golf cart that reflected the physical characteristics of the guy who drove it. Hope's cart had his infamous ski jump nose and prominent chin, but it also was way ahead of its time in terms of accoutrements. It featured a TV, a tape deck and a rear-mounted camera so that Hope could film his swing.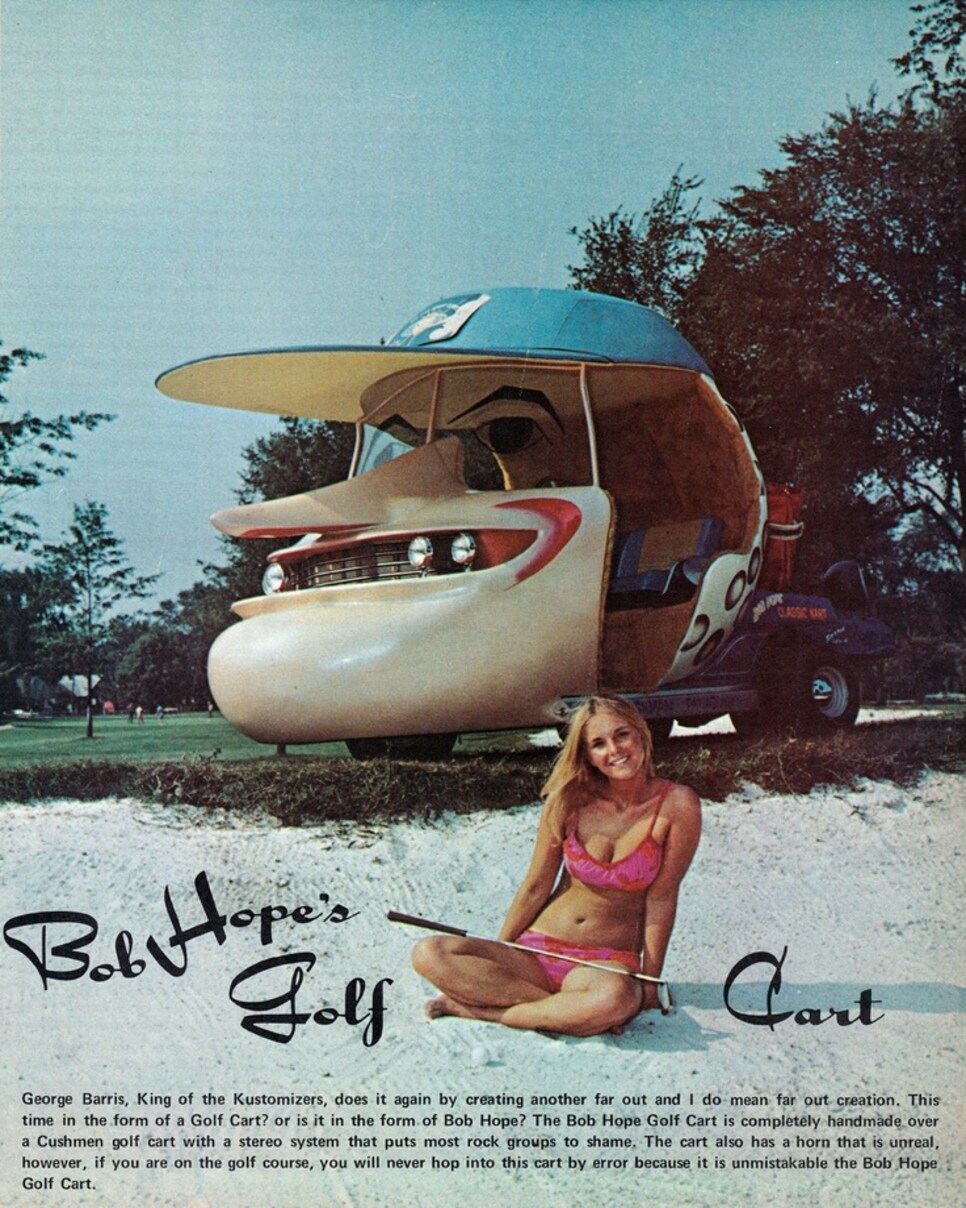 In 1971, the cart was valued $14,000, but one can assume it's worth more than that now. It has since been auctioned off by the Hope estate, but it will forever be tied to Barris' legacy.