The Loop
Rio's eye-catching Olympic clubhouse also tells great environmental story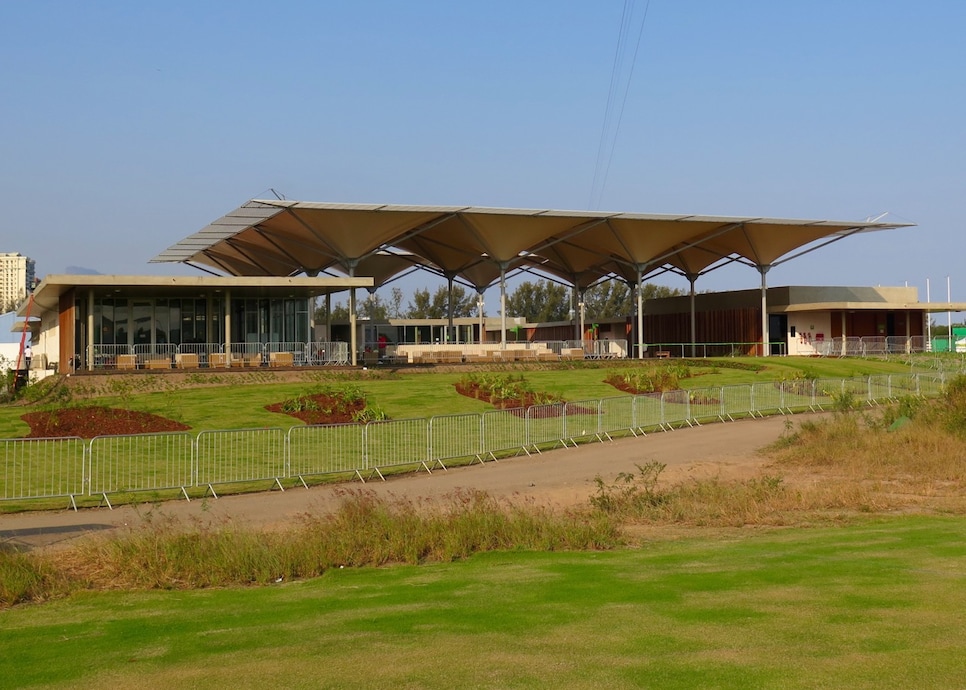 RIO DE JANEIRO -- While Rio's minimalist, pesticide-free course could help golf's international image, it's the eco-efficient clubhouse that might be this week's surprise trendsetter.
Wednesday's rainy Rio weather allowed the Olympic golf course's newly minted structure to show off an innovative design aimed at grabbing rainwater and sending it to an underground storage tank. If need be, the tank can then be accessed by the course irrigation system.
"Golf is a sport of precision and balance, and we believe the same goes for its architecture," said architects Pedro Évora and Pedro Rivera.
Their Brazilian studio, Rua Arquitetos, won a design competition to design the clubhouse nearly four years ago. Architects Évora and Rivera envisioned upside down tree-shaped structures to provide shade over a grassy courtyard area surrounding modernist buildings. The effect is aesthetically provocative compared to the traditional golf building and far more efficient by reducing air-conditioning costs for the structures.
"We decided to design a building arranged as a comfortable balcony, dissolving its limits between the landscape, volume and users," they said.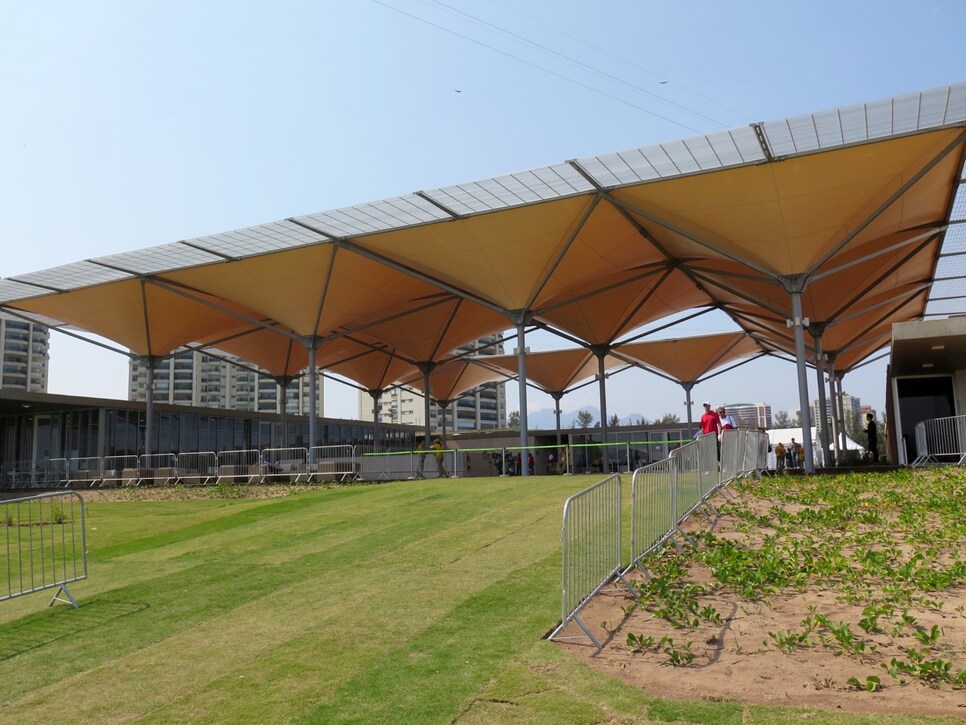 The clubhouse offers a stark, somewhat linear entryway from the parking lot side of the property, softened only by pond abutting thin wood columns. The golf course side warmly opens up toward the Gil Hanse-designed layout and offers no shortage of shaded seating areas for viewing the course in a relaxed, inviting setting.
While only officials and players are allowed in the clubhouse area, those who've been inside said the interiors are simple large rooms with a good feel. To those who've seen the northeastern side, where media moves to the course over a dirt path accessing the clubhouse's still-unpaved delivery area, it is apparent that there is still work to do buttoning up the construction.
The amount of rainwater captured by the roof is, ultimately, limited by the size of the storage tanks. But given the worldwide views of water waste as one of golf's major issues, any little bit of functional innovation will help break new ground for all of the world to see.