On the Basis of Sex
The right clubs for a woman are the same as the right clubs for a man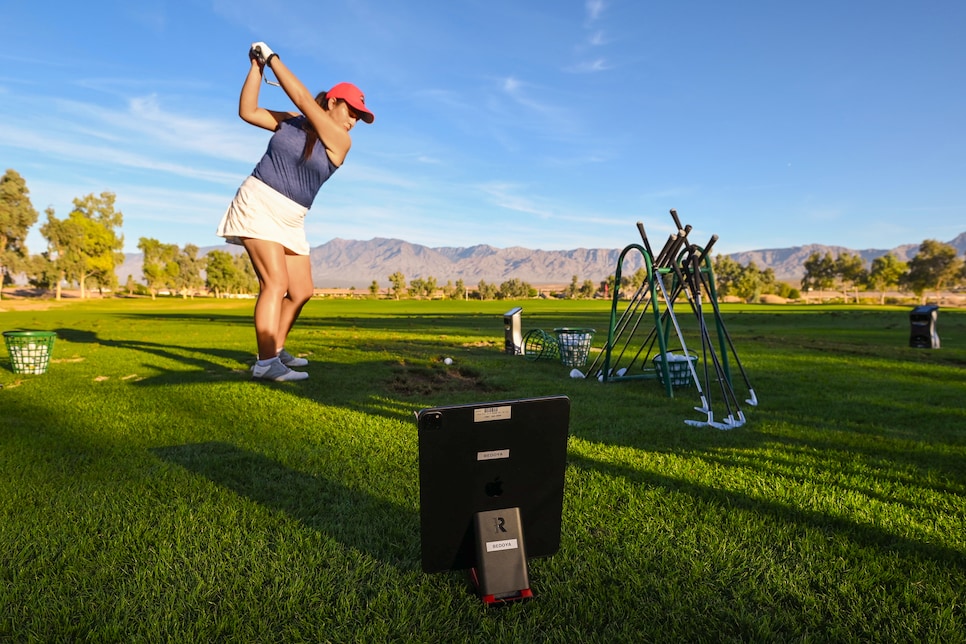 Jennifer Herold is one of the many new golfers who improved significantly during the pandemic. But, as her friends reminded her, the old ill-fitting clubs in her bag stunk. A 25-handicapper, she was thrilled with a birthday present for a clubfitting with one of the best in Connecticut, Angela Aulenti at Sterling Farms Golf Course. Herold found her bag rebuilt with a new Callaway driver, Titleist hybrid and wedge and Mizuno irons—none of which could be labeled "women's." It was a revelation.
"I was struck by how the smallest details made a big difference in my shots," says Herold, whose realization is no different than what any player experiences after a quality fitting. It highlights the problem with gendering the Hot List. The fitting options available have more to do with ball flight than which locker room a golfer uses. It's possible each club on the Hot List could be fit to a female golfer. Fitting is the great equalizer of the sexes. "I don't fit by gender; I fit by TrackMan," Aulenti says.
Callaway, Cleveland, Cobra, Honma, Ping, PXG, TaylorMade and Tour Edge offer full sets to fit female golfers in a general way, and many companies are introducing versions of their flagship drivers and irons in a "women's" spec. The women's version of TaylorMade's Stealth includes the same clubhead technology as the men's with a shaft that weighs barely 40 grams. In fact, most drivers, fairway woods and hybrids today offer lofts, weights and shafts that will work for players—male or female—with slower swings and limited strength.
It's less clear cut in irons, but the stock offerings are getting better. Callaway's Max OS Lite irons come with a C-1 swingweight, lighter than its women's Reva set. Herold's Mizuno JPX921 Hot Metal irons, however, end up in more men's bags than women's. Smartly, though, her set starts at the 7-iron, which is why it works for her.
"It was a great experience, and I learned a lot about my game," she says. "I worked with a fitter who clearly understands that women don't necessarily need to play with 'women's clubs.' Most of all, however, I started playing a lot better and having even more fun."
Surviving the Hot List Presented by Rapsodo
For the first time in the 19-year history of the Hot List, we invited a documentary-film crew to the 2022 testing summit to document the process, the people and the drama behind the most coveted assignment in golf.