The Loop
Rickie vs. Rory, on a whole bunch of random stuff
This post has been updated since when it was originally published on Saturday at the 2014 British Open.
Rory McIlroy and Rickie Fowler are part of an epic dual at the top leader board at the PGA Championship. Did we mention that Phil Mickelson is up there, too? And Henrik Stenson. It's a good thing Jordan Spieth isn't high on the leader board, otherwise teenagers' heads all over the country might actually explode.
Rory and Rickie may be letting their games do the talking, but that doesn't change the fact that these truly are two of golf's most interesting characters. That makes comparing the two, on and off the course, an especially fruitful task.
__Rory is vying for his fourth major. He's ranked No. 1 in the world, and he's made two Ryder Cup teams. Rickie made one himself, and he's won once on the PGA Tour, but there's no contest here.
__It's not been a good few weeks in the facial hair-department for Rickie, who seems to be doing his best impression of Batman's ninja instructor Ra's al Ghul (played here by Liam Neeson). Rory doesn't tinker much with the hair on his face, which is enough to give him the edge on this occasion.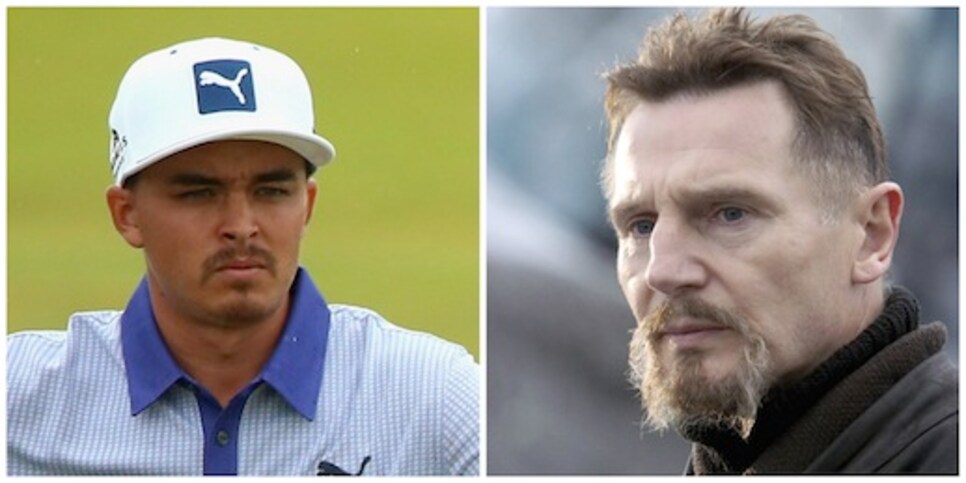 __Rory's may be more valuable -- at least in Nike's eyes -- but his has been bogged down with numerous off-course incidents in the past year. Rickie, by contrast, has maintained and grown his brand despite a lack of relative success on the course.
[Related: Rickie's strategy for a Sunday comeback
](http://www.golfdigest.com/blogs/the-loop/2014/07/here-are-the-lessons-rickie-fo.html)
__Rickie's flatbrim was so cool that even Rory switched to a new lid. Surely that's enough by itself to give Rickie the edge here.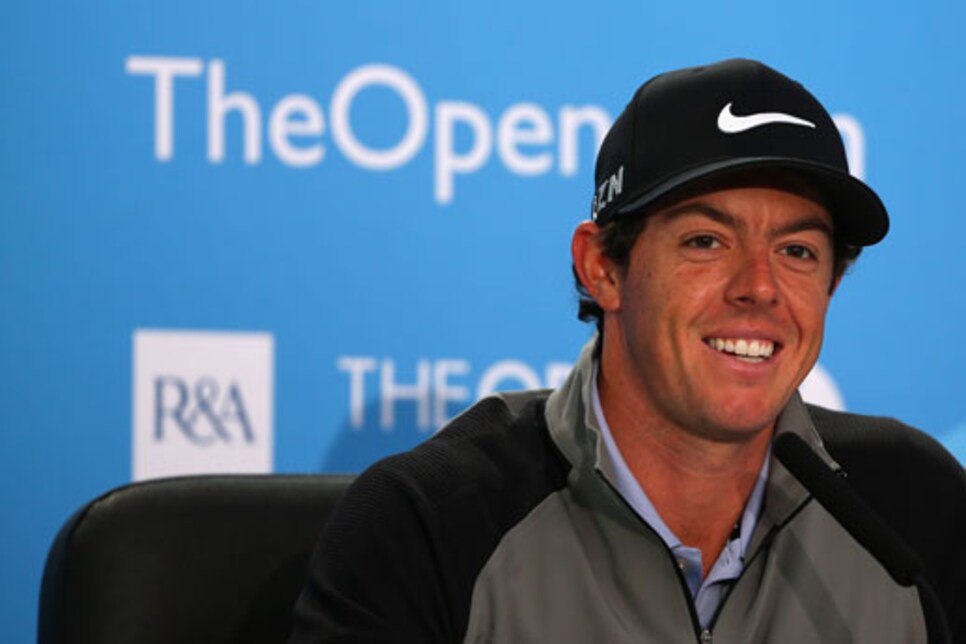 __Rickie has about 1.2 million fewer followers, but tweets more often. Plus, Fowler always posts fun pictures and videos on his Instagram that makes us feel like we're part of the party. But Rory's picture of himself Dufnering last year helped make that joke go viral. This one's too close to call.
__Fowler's got the Justin Bieber thing going, but Rory has some pretty powerful curls. Rickie did this to his hair as a junior golfer in 2006, which was fun, but let's be real: neither of these follicles deserve to lose.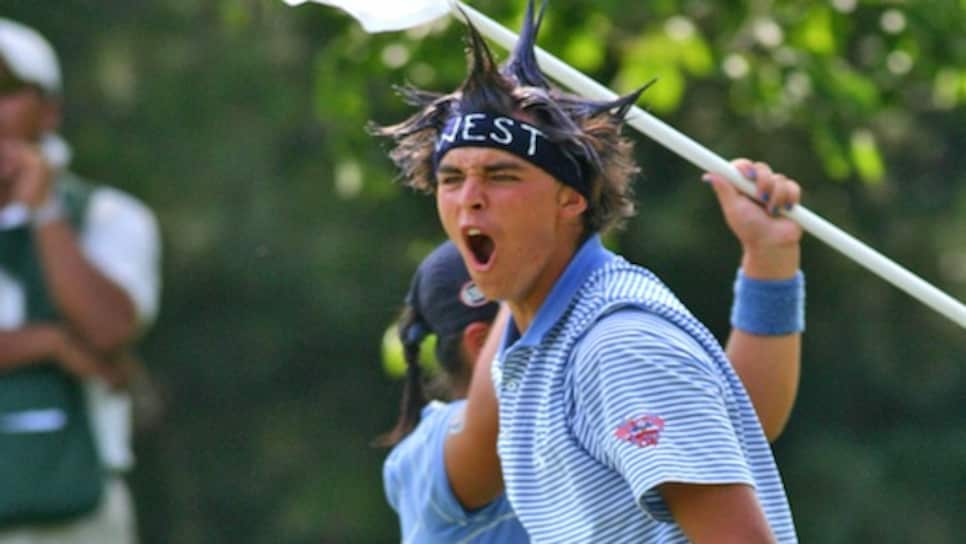 __Rory has a dog on his clubs, and Rickie Fowler has a hat. A dog would totally destroy a hat in a fight. Look it up.
__You really think we'd actually choose between two toddlers? Really? Everybody's beautiful in our eyes.