The Loop
Rickie Fowler's year in golf's majors was even better than you think and why it reminds us of Phil Mickelson
By now, you're probably sick of hearing about how Rickie Fowler joined Jack Nicklaus and Tiger Woods as the only players to finish in the top five at all four majors in a single season. Sorry. But Fowler's impressive run at golf's four biggest events -- despite now holding the distinction of being the only player to pull off the feat and not win one -- actually compares more with Phil Mickelson's 2001 season.
With an aggregate score of 1,108 in the four events, Fowler matched Mickelson's total from 2001. Remarkably, the two are tied for the third-best combined score in major championship history and yet neither player took home one of golf's most coveted titles during those seasons.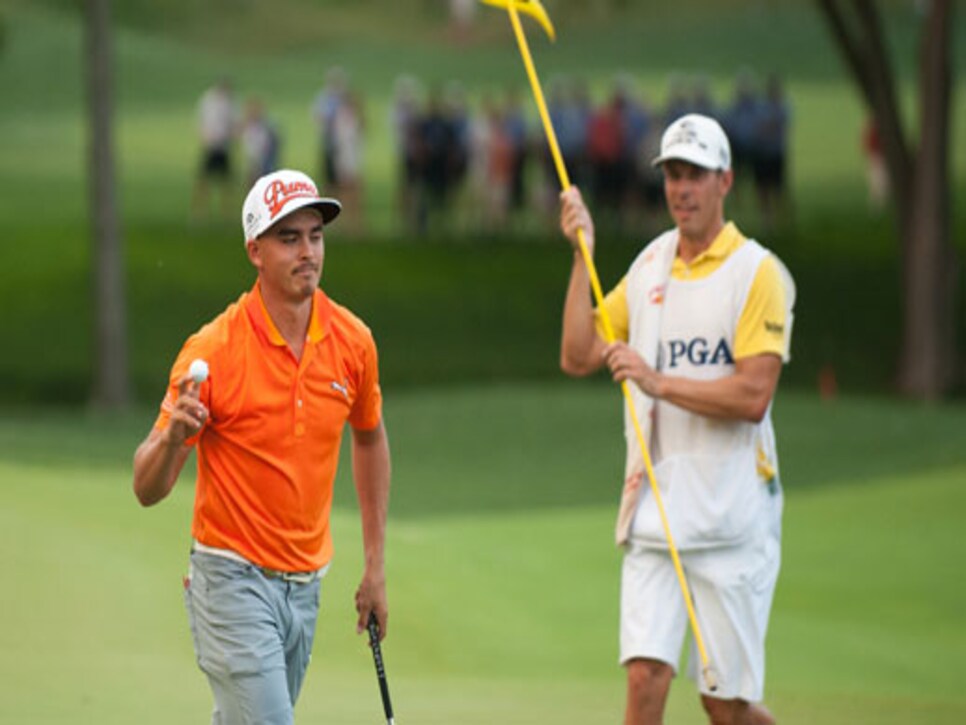 Fowler finished T-5 at the Masters, runner-up at both the U.S. and British Opens, and T-3 at the PGA Championship. Amazingly, they are his only top-five finishes of the season. At Valhalla, Fowler had his closest call, leading on the back nine before being caught and passed by Rory McIlroy.
Similarly, Mickelson's best chance of winning in 2001 came at the season's last major when he lost to David Toms at Atlanta Athletic Club by a shot. He also finished third at the Masters, T-7 at the U.S. Open and T-30 at the British Open.
The 1,108 total by both Fowler and Mickelson was just one shot higher than David Duval's aggregate score in 2001, when he claimed his only major title at the British Open. The best total in the four majors was achieved by (surprise!) Tiger Woods in 2000. That year Woods won both Opens and the PGA and needed just 1,095 shots to complete all four majors -- 35 shots better than his nearest challenger, Ernie Els.
Fowler led all players in that category this year (32 under!), topping even McIlroy by five shots. Of course, that's of little consolation to him since he now trails the fellow 25-year-old McIlroy by four majors after his back-to-back wins.
But Fowler should look to his final-round playing partner at Valhalla for inspiration. When Mickelson finished his 2001 season, he was 31 and still searching for a first major breakthrough. Not fully capitalizing on such great play is disappointing, but as Phil, now a five-time major champ at 44, showed on Sunday, there's plenty of time for more chances.