Rickie Fowler will wear "flagstick camo" on Masters Thursday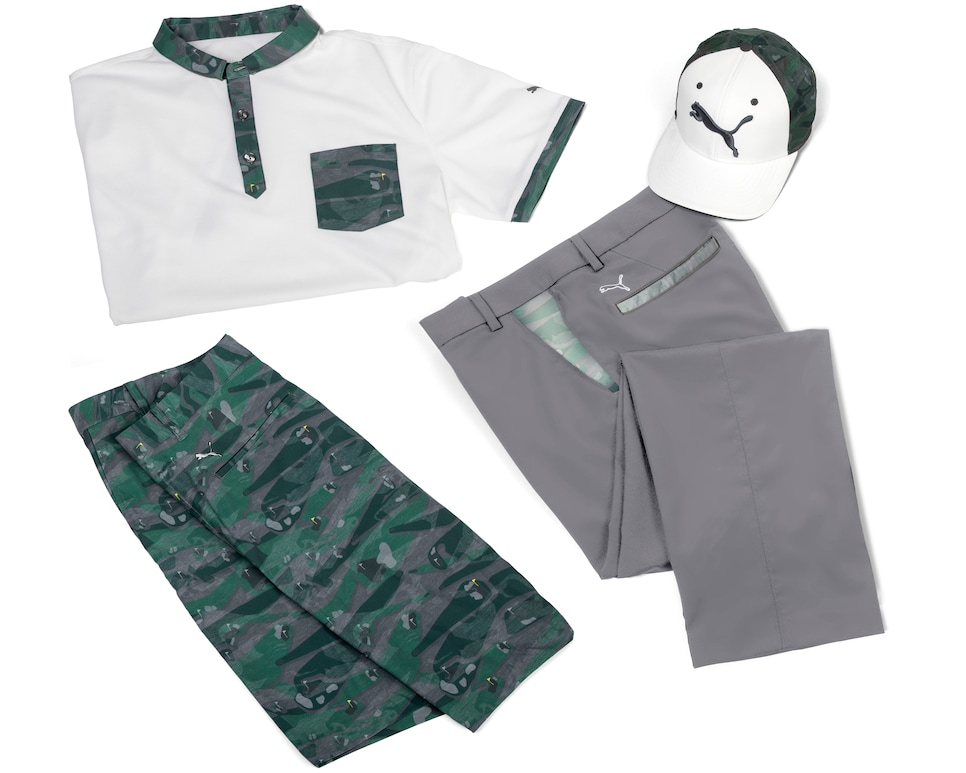 Whether you're a fan of head-to-toe camo or you think it's a "trying too hard" move, you'll agree that Rickie Fowler's outfit on Thursday at Augusta National Golf Club will turn heads. The 28-year-old is going to wear "flagstick camo," a camoflauge design that's inspired by the shapes of Augusta's greens.
Puma Golf is selling a limited-edition collection of these pieces that includes everything from a camo hat to camo shorts to camo shoes. You'll see Rickie wearing the Flagstick Camo GoTime cap ($28), which has a white front panel and two camo back panels; the polo ($75), which has camo detailing on the collar and front pocket; the pants ($90), which have pockets that are highlighted with camo trims; and his own custom camo hi-tops, which he'll unveil on Masters Thursday.