Equipment
Rickie Fowler will put new, customized irons into play for Seminole charity skins match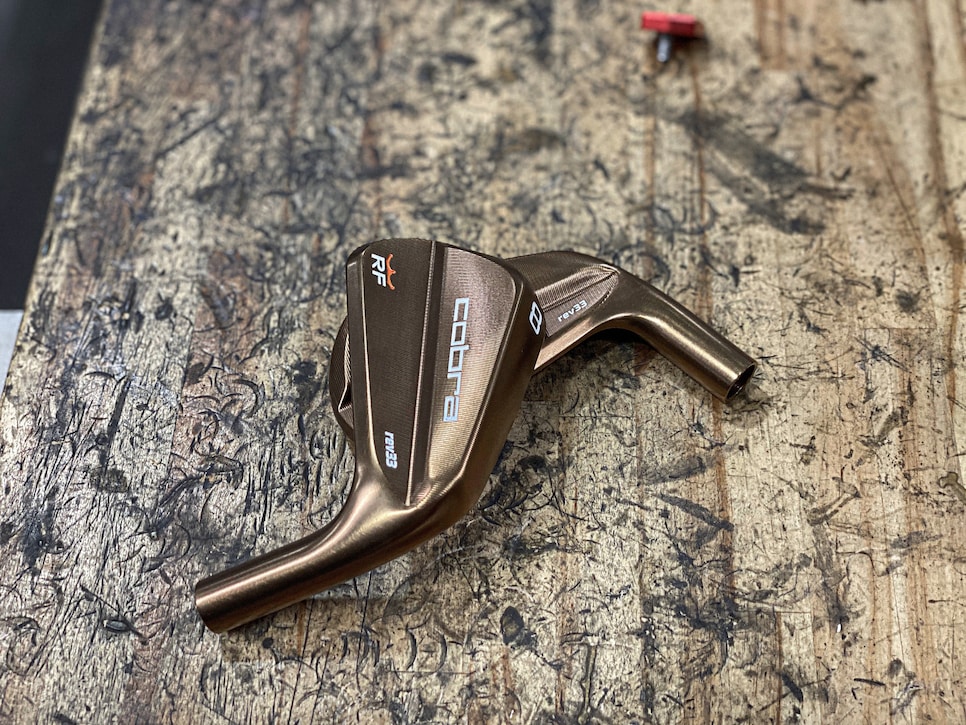 Rickie Fowler likes to be involved when it comes to his equipment. He assisted TaylorMade on the pattern used on its new TP5 Pix 2.0 ball and with his equipment company, Cobra, has been instrumental in helping bring back railed soles on fairway woods and heavily involved in the design of his irons.
The irons, named Rickie Fowler Prototype MB for now, employ some similarities and some significant differences from Fowler's previous Cobra MB irons. "The clubs from a playability standpoint that a player would feel—sole, sole width, blade length—those are identical," says Ben Schomin, Cobra's PGA tour rep who worked with Fowler throughout the process. "We worked on the shape, bounce, camber years ago, and he continues to like it. We didn't want to mess with that."
Still, there are significant differences, starting with the color. The new irons boast an eye-catching copper finish. "Rickie wanted a unique look that hasn't been used recently," said Schomin. "He had used black irons previously, but he really liked the copper look."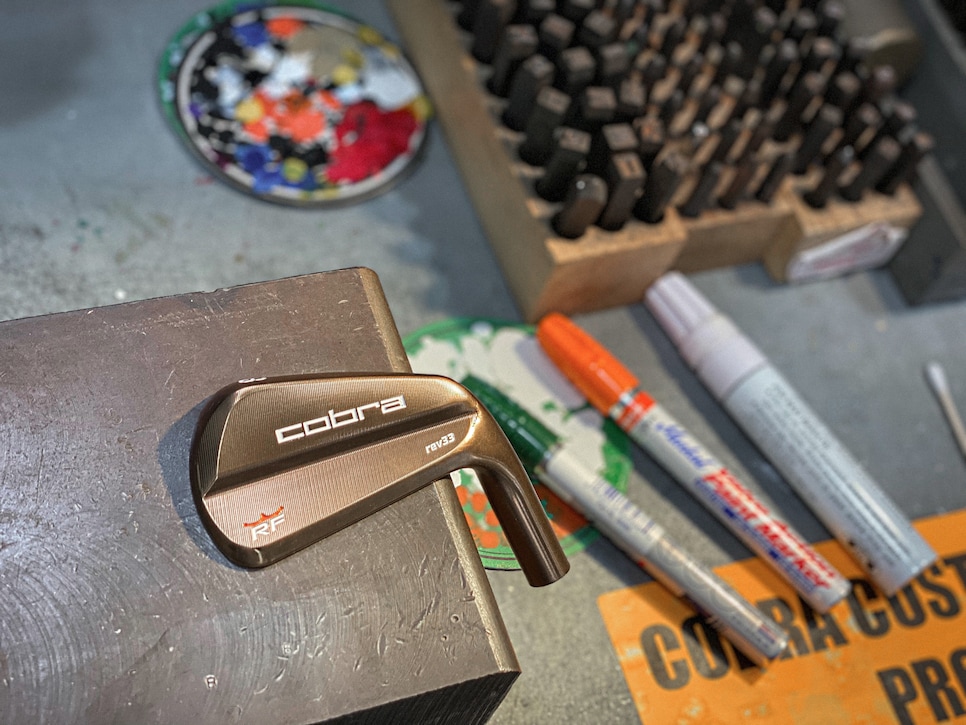 Also noticeable is the lack of offset. Fowler's previous irons didn't have much offset, only about 40/1000ths of an inch due to a tapered hosel. But the new irons feature a parallel hosel that eliminates all offset. Additionally, the topline at address is ultra-thin thanks to a chamfer that slims it down while not altering the sound properties of the iron.
On the back of the club is stamped RF on one side and REV 33 on the other—an homage to the 33 revisions it took to fully dial in the clubs to Fowler's liking.
"That sounds like a lot, and it is, but we always felt we were moving positively and not going backwards," said Schomin. "It was fun to do. Rickie had a vision and when he shared it with me, I could see what he was talking about."
Now Fowler can see it, too. In its final form.