The Loop
Rickie Fowler wears a Speedo and goes cliff diving in latest Red Bull promotion
In his latest promotion for Red Bull (his previous one involved him riding in an aerobatic airplane), Rickie Fowler went cliff diving with professional diver and fellow Red Bull athlete David Colturi. Fowler spent the first part of the video teaching Colturi how to play golf before the pair donned matching Speedos and headed to the rocks. Don't worry, he's fine.
Here he is getting a tip from Colturi before his jump.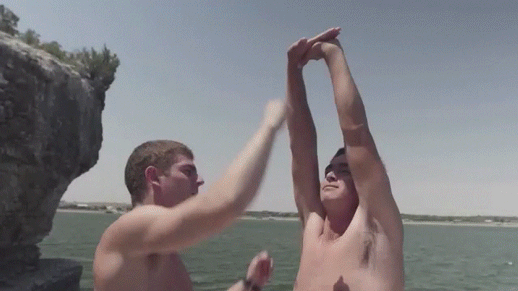 And here's his jump, which Colturi said was impressive.