News
Rickie Fowler wants to forget his missed cut at the 2016 Masters ... or does he?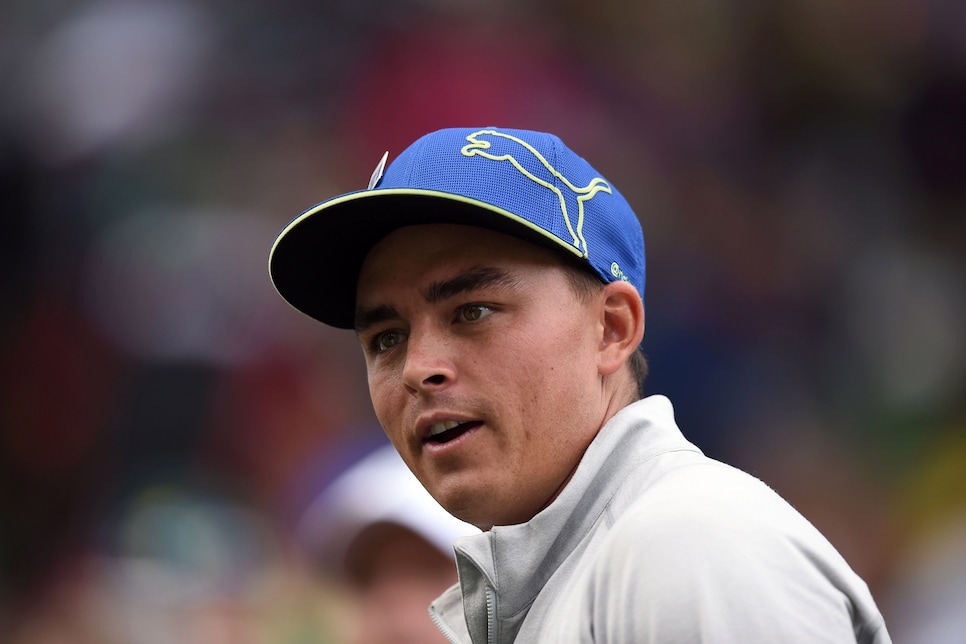 AUGUSTA, Ga. — When you're talking tour pros who want to forget the 2016 Masters, Jordan Spieth is the one who naturally comes to mind. But he's got company. Specifically, his good friend, Rickie Fowler, might also just assume make last year's event a distant memory.
An opening-round 80, the 28-year-old's worst-ever round at Augusta National, followed by a 73, left Fowler missing out on weekend play for the first time in six Masters starts.
"I just made some dumb mistakes that easily could have been avoided," Fowler said on Monday, reflecting on his 2016 performance. "I don't have to play my best golf around here to get it around the golf course and still find a way to score.
"I know this golf course too well now to really make those mistakes that I did last year," he added. "Really kind of had to kick myself in the butt because I should have been playing on the weekend even with making a couple mistakes."
The bad memories probably would linger a little longer if not for the fact that Fowler seems to be carrying plenty of positive momentum into this year's Masters. In seven starts during the 2016-'17 season, Fowler has just one missed cut, and in the remaining events he's finished no worse than T-16. His victory in March at the Honda Classic was a confidence booster as it was the first time on the PGA Tour that he held a 54-hole lead and closed out the win.
And while he was unable to chase down Russell Henley and take the title last weekend at the Shell Houston Open, finished T-3, being in contention all four days at the Golf Club of Houston was good preparation for the week to come in Augusta.
Specifically, Fowler says his play last week, in which he made 27 birdies over four rounds, will help him focus on playing "offense" in the year's first major.
"I'm make a lot of birdies right now, and that bodes well around this golf course," Fowler said. "These last two tournaments are something that I want to feed off of, and if I can continue to do that here this week, a lot of birdies, maybe a couple of eagles in there, that's going to be something that's going to be very good around here."
Interesting, Fowler insists that reliving last year's Masters stumble isn't the worst thing in the world for his confidence.
"I think it's good to remember your bad shots and your good shots," Fowler said. "Being that way, when you end up in a similar situation, if it's a good one, you remember what you were thinking and go through a process and get in that same frame of mind. And then remembering the bad ones is also good, as well, understanding what did I do wrong there, what was I thinking, how can I think differently, how do I block [the negative] if something crept in, how do I keep that out, [is important]."
"It's live and learn. Hopefully that's something that doesn't happen again.