The Loop
Rickie Fowler 'starting to find substance to back up the flash'
Surely there is someone somewhere who does not like Rickie Fowler, but it's not readily apparent, and a victory in the PGA Championship on Sunday would be a most popular one. More than that, it would suggest that the talent has caught up with the brand.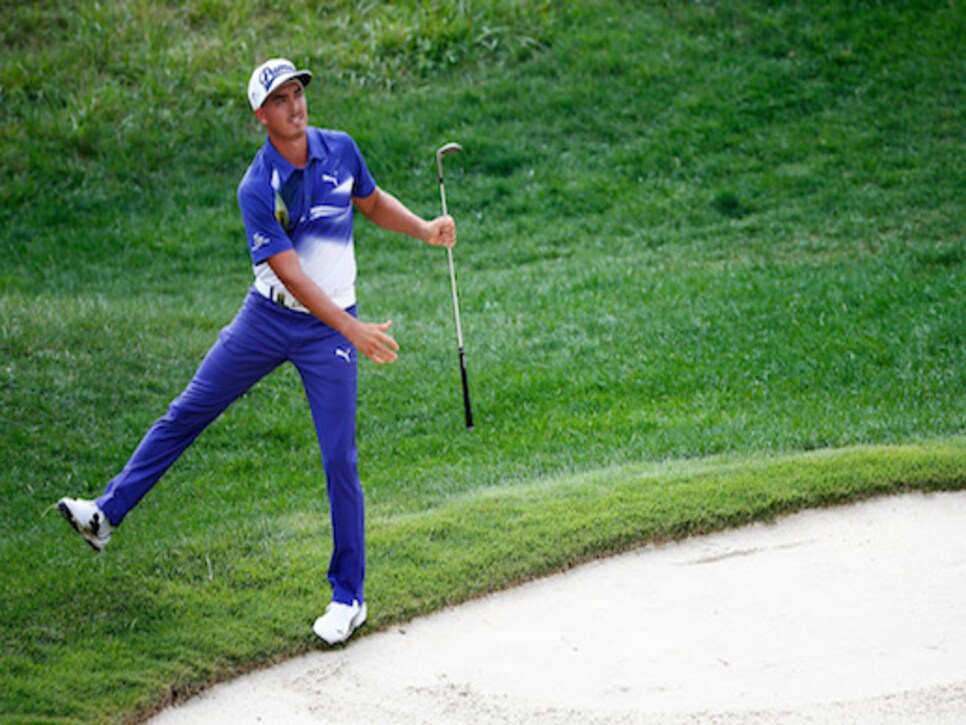 This seemed to be the consensus opinion of Golf Channel's analysis of Fowler's performance this year generally and this week specifically.
"We want fresh faces in the game," Frank Nobilo said on Saturday evening. "I was one of the ones that said at one stage it was brand first, golf second for Rickie."
Nobilo suggested he haircut that Fowler got earlier this year was an indication that he wanted to be known for more than the brand. "He realized he has this amazing opportunity now."
Notah Begay III echoed the point. "He's been so great for the game and he attracts a whole other group of young girls and young guys that want to pursue golf at a high level," he said. "He is starting to find a little of bit of substance to back up all the flair and the flash."
Brandel Chamblee said that the flash is incongruous with his personality.
"The first time I saw Rickie Fowler was 2008 at the U.S. Open at Torrey Pines," Chamblee said. "Some friends of mine who had played a lot of golf with him told me that he was about as impressive an individual as you've ever seen…He's got the flashy clothes and sort of the flashy swing, but each time he has a chance to be questioned what comes across is his personality is inconsistent with his brand, because he's not flashy. He's even-keeled, rational, level-headed, modest, all these things that don't necessarily jibe with his clothes."