The Loop
Rickie Fowler shows he's a long hitter in any era by smashing a persimmon wood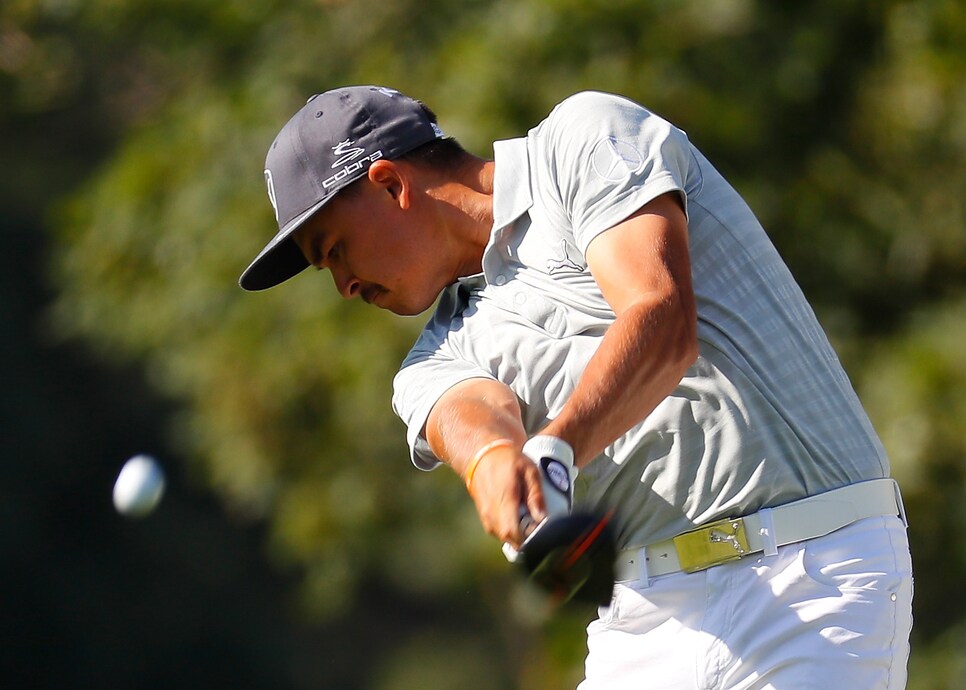 Rickie Fowler is one of the longest hitters on tour, and more importantly, one of the most effective bombers, ranking 15th in strokes gained/off-the-tee. Most of this power comes from a potent load-up in the backswing; alas, critics look at Fowler's diminutive stature and claim his rockets are a byproduct of technology.
But, thanks to this video from Claude Harmon III, it's clear that Fowler is a beast off the tee, equipment be damned:
Using a persimmon wood, the 28-year-old managed to carry his drive 274 yards, ending at a total rollout of 292 yards. Those numbers would be middle of the pack in tour distance today, quite the feat given the outdated technology.
Now, if Fowler really wants to impress, he'll use a balata or gutta-percha ball for his next driving exhibition. Conversely, after smacking a drive just short of 300 yards with a persimmon, you're free to drop the mic.