The Loop
Rickie Fowler puts autograph troll in his place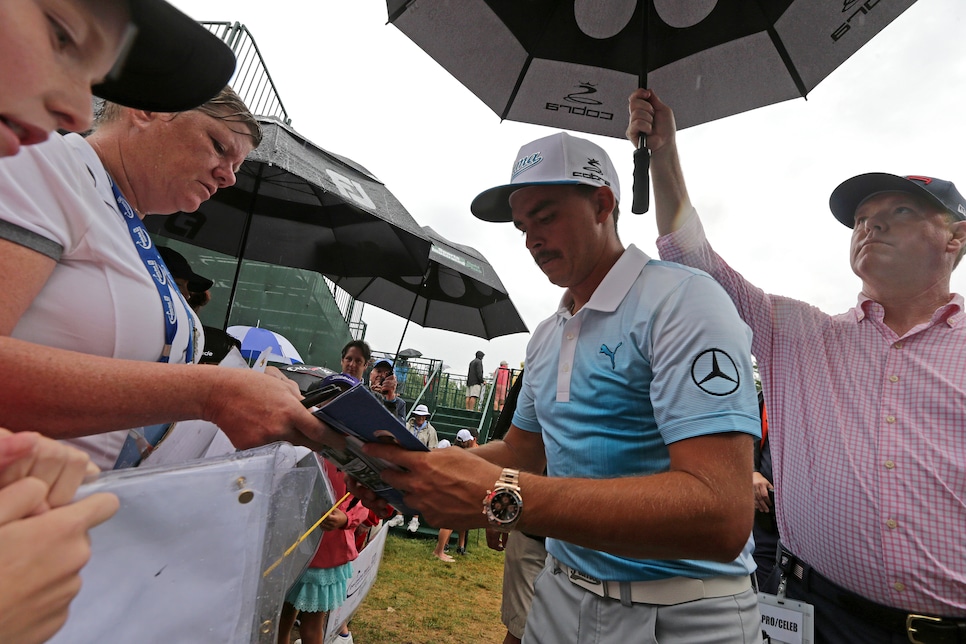 Boston Globe via Getty Images
As we've mentioned in these parts before, adult autograph seekers are the worst. So when an aggressive Herbie Hancock collector gets shut down, it reestablishes my hope that justice does exist. And this explains why Rickie Fowler is my new favorite golfer.
Over the weekend, a fan took to Twitter to air his grievances with Fowler, claiming the star blew off the gallery at the Deutsche Bank Championship:
Apparently one named "SolzIsSwag" is not to be trusted, as Fowler -- one of the more engaging fan personalities on tour -- instantly countered:
It was a stance backed up by other fans, with many Tweeting their signed memorbilla as evidence to Fowler's claim.
In short, if you plan on lobbing a false autograph accusation his way, Rickie Fowler will put you in your place.