The Loop
Rickie Fowler played with Michael Jordan on Tuesday to prepare for the Honda Classic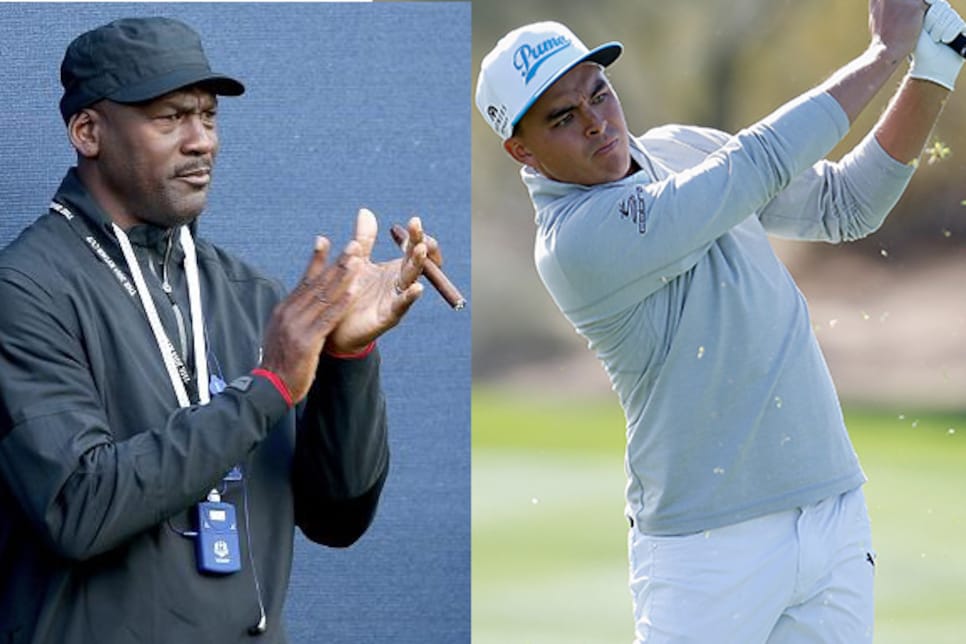 Pros have different ways of preparing for tournaments. Phil Mickelson is known for playing off-site on Tuesday before a tour event. Others don't even fly in until Tuesday.
For Rickie Fowler's prep for the Honda Classic, he played 36 holes with Michael Jordan at The Floridian, the ultra-swanky private club founded by Wayne Huizenga and now owned by Houston Astros owner Jim Crane. Because, why wouldn't Rickie and M.J. tee it up?
"It's a great way to prep because he's one of the greatest competitors in the world," Fowler told USA Today on Wednesday during his pro-am round at PGA National.
Of course, playing with M.J. is no big deal for Fowler. He plays regularly with Jordan at The Bear's Club or Medalist GC, where both are members. Rickie has been known to post a Snapchat with him playing with M.J. a decent amount.
"I'll just text him to set up a game. He loves playing," Rickie told Golf Channel last year. "To call M.J. a friend and tee it up with him on a daily basis is a lot of fun."
Hopefully some of Rickie's golf fashion has rubbed off on His Airness. Cargo shorts at Medalist? M.J. is a sports-fashion icon for basketball -- not so much for golf.