The Loop
Rickie Fowler on player injuries: Guys can't live in bubble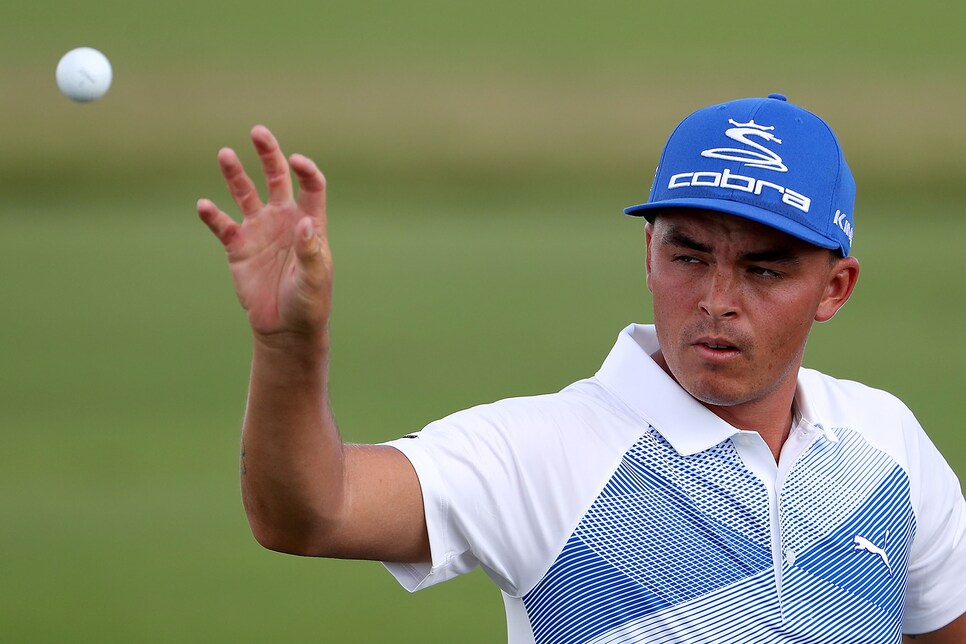 Christian Petersen/Getty Images
With a recent rash of injuries to some of golf's brightest and most marketable stars, talk about players and their off-the-course activities has come under fire (particularly, Rory McIlroy's workout program). In Abu Dhabi to defend his HSBC Golf Championship title, Rickie Fowler asserts that, while guys have to be careful, they still have to live their lives.
"You don't really want to try and live too much in a bubble," Fowler said. "Everyone's been injured doing plenty of different things. We do deal with a lot of injuries just from playing golf and the amount of stress we put on our bodies and how much we play and with the travel. Staying healthy is key."
Fowler said while he doesn't try to change his lifestyle too much, an activity's impact on golf is on his mind.
"I don't ride dirt bikes really much at all anymore. I wish I could, but that's part of me trying to stay as healthy as possible to continue playing at the highest level," the 28 year old said. "But part of rest and recovery is getting away and kind of freeing your mind and for me, I'm an adrenaline junkie, so that's one of the things I need to do."
Even then, as Fowler acknowledges, nothing is ever completely safe.
"You never know how you might get hurt," he says. "It might be from actually playing golf, swinging, sometimes it could be from working out."