PGA Tour
Rickie Fowler has a big few days ahead in determining his short-and long-term future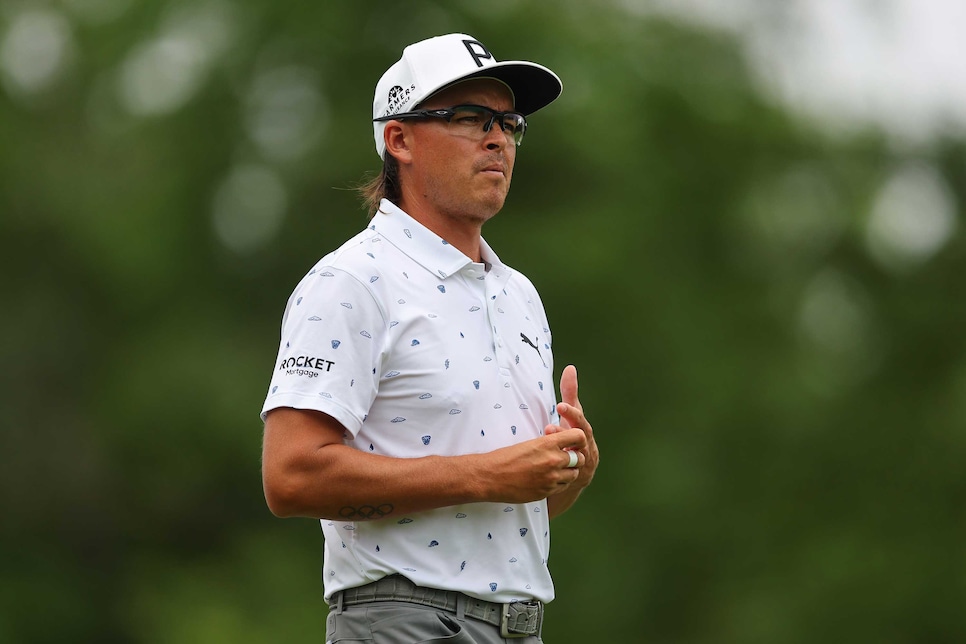 DUBLIN, Ohio — Playing poorly is a private hell for a professional golfer, unless you're someone like Rickie Fowler—an immensely popular player who carries the weight of his own expectations along with the added pressure of a public whose support teeters on the edge of adoring and demanding.
Every popular player has felt the burden of playing for the crowd while competing for himself. The late Arnold Palmer once spoke of the pressure of hitting good shots and the resulting sense of desperation that sometimes overwhelmed him as he tried to deliver. Lord knows that when Tiger Woods had his struggles, especially that odd period when he battled chipping yips, there was nowhere to hide, his every mishit a cause for national handwringing. And headlines.
Fowler might not have the record of a Palmer or Woods, but he has the following. His popularity transcends a career that has been decent but not distinguished. In the past, however, the California native could produce consistent appearances on leaderboards and enough fireworks for a win here and there to the tune of five PGA Tour titles. This enabled him to maintain a lofty World Ranking and consistent attendance in the majors—not to mention his commercial appeal.
Fallow periods befall every golfer, but the fan favorites in the game suffer twice—for themselves and for the galleries. Jordan Spieth knows this. He struggled with the sense of meeting expectations not solely his own when he went through a winless period of nearly four years.
"Yeah, it's difficult having to deal with that sense of letting people down," Fowler said Thursday after opening the Memorial Tournament with a two-under-par 70, a satisfactory score on a cool and damp morning that did nothing for the cold he is battling. "I know the fans want me to play well, but no one wants it more than I do myself. You know, I'm trying. I'm trying as hard as I can."
Fowler is playing the Memorial on a sponsor's exemption because he has fallen to 135th in the World Ranking and is 112th in the FedEx Cup standings, neither high enough for an exemption into one of the three elite invitationals on the tour. His invite completed a sweep of the invitationals, as he also got into the Genesis Invitational and the Arnold Palmer Invitational on his name and not his numbers.
Stardom has its benefits, but it can't get the ball into the cup. Last year, for the first time since he turned professional, Fowler failed to make the FedEx Cup playoffs, finishing 134th in the standings when the top 125 advance.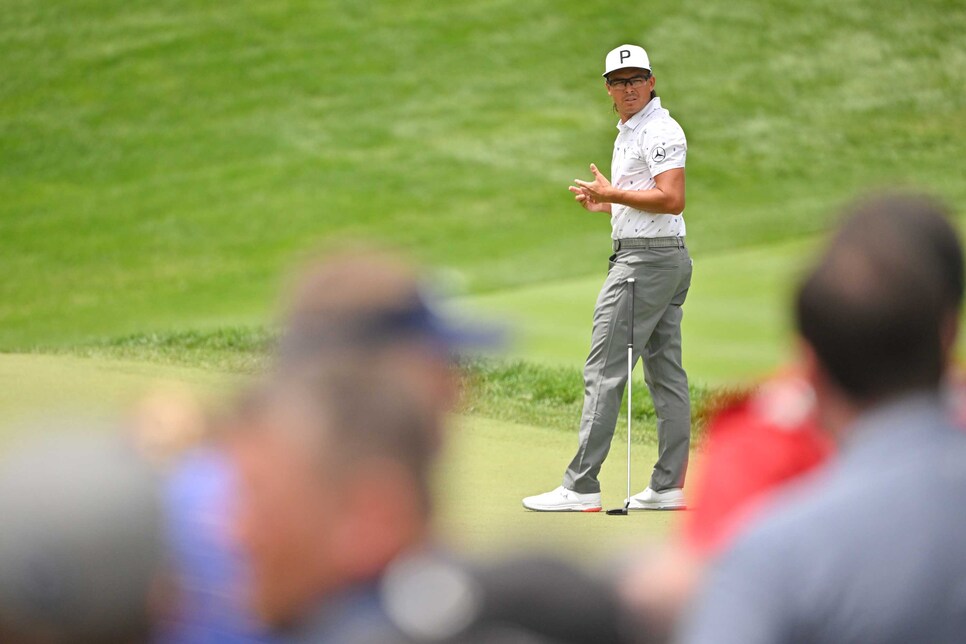 Fowler isn't in the field for the first LIV Golf event next week in London, but hasn't ruled out playing in the future.
Ben Jared
His last victory came in the 2019 WM Phoenix Open, the last year he appeared in all four majors. Fowler, 33, has competed in only three majors in the last two years and faces sectional qualifying for the U.S. Open on Monday in Florida, choosing to try his luck on his home course, The Bear's Club, which happens to be the southern golf home of Jack Nicklaus, host of the Memorial. Last year, Fowler failed to advance out of the sectional in Columbus.
"I figured it was better to play a golf course I was familiar with," he reasoned in opting to jump on a plane Sunday rather than stay in Ohio. At least he plans on making the cut this week, which hasn't quite been a given, succeeding nine of 15 times this season.
He almost didn't tee it up at Muirfield Village Golf Club, a place where he finished runner-up his rookie year. On Wednesday he stayed in bed all day with a 103-degree fever, but he emerged Thursday morning feeling well enough to tee it up, though clearly fighting sniffles and congestion.
At least he wasn't fighting his golf game, which has produced just two top-10 finishes the last two seasons combined. Though he finished with a bogey, Fowler was generally pleased with his overall effort on the revamped Muirfield Village layout.
"I managed my way around decently," he said. "It was good, but nothing special. I mean, I will definitely take it, especially not having full strength or power."
Fowler signed autographs for 20 minutes after the round and then spent another 20 with reporters. He's good with the responsibilities placed upon him as a "name" player. Always has been. That's a significant part of his appeal, along with his hip apparel and, early in his career, a mop of hair that (in golf rules parlance) was non-conforming.
He's always been one of the cool kids on tour, certainly among the coolest. But he still has to perform well enough to remain on tour.
Not that he doesn't have an option to play, you know, elsewhere. At the PGA Championship, where he finished T-23, he seemed open to the idea of participating in the rival LIV Golf Series, or at least considering it. He remains interested, but decided to pass on the inaugural event next week in London. "We've just kind I've been in talks with them for a long time," he revealed. "It's something to definitely look at and you know, at this point it wasn't the right move or decision for me. But I'm leaving options open and kind of seeing how things play out."
How things play out probably depends on how he plays. Doesn't it always?
"It's been a bummer not being where I know I should be, but when I'm at home I'm grinding. I'm not sitting around at home not doing anything, you know?" Fowler said. "I enjoy the process of trying to get better, and I'm hoping that it will eventually lead to a lot better results. In the meantime, I'm trying to embrace the ups and downs."
And in the meantime, he does get to enjoy the embrace of support from fans. It's a blessing. It's a curse, too. Because maybe in response he is trying too hard. He nods in agreement, but then offers a counter. "No one puts more pressure on me than I put on myself.
"Everyone deals with some kind of adversity, whether it's in sport or life or whatever," he added. "It's more about how you come back from that. If people want to see me play well, that's great, because I want to play well. And then we'll all be happy."