News
Rickie Fowler, Justin Thomas producing Alabama-Auburn college golf docu-series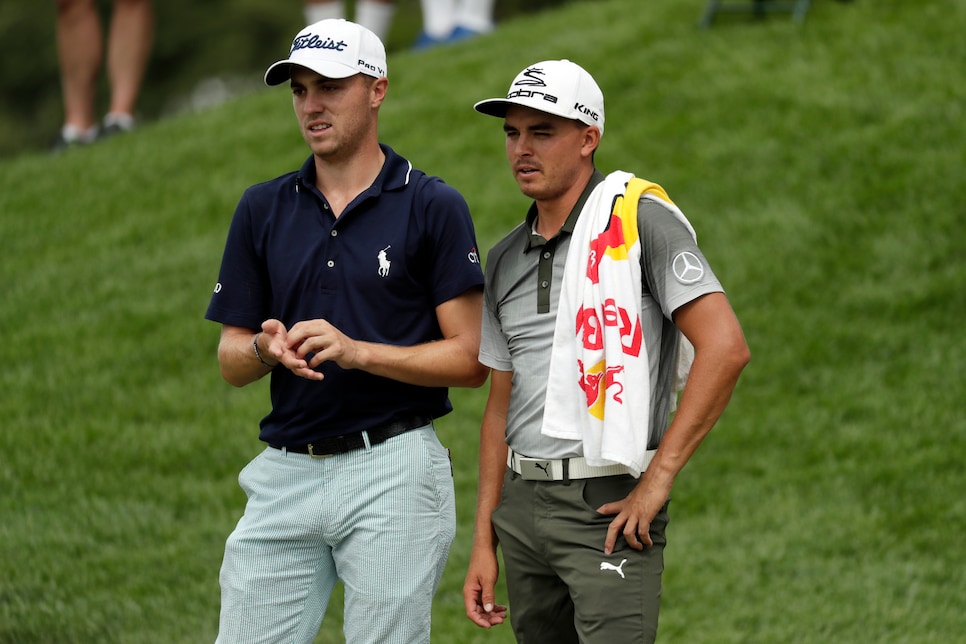 The first season of "Driven," a documentary series on Golf Channel, took golf viewers behind the scenes of the Oklahoma State program, a move that proved fortuitous as the Cowboys captured their 11th national championship. The show, helmed by OSU alum Rickie Fowler, is returning for a second year, and while Stillwater will still be a prominent storyline, the new campaign will also highlight the rivalry between Alabama and Auburn.
Joining Fowler as co-producer is Justin Thomas, a former Haskins Award winner who guided the Crimson Tide to a national title in 2013.
"I watched every episode of the first season of Driven and I told Rickie that Alabama would be great for a future season," Thomas said in a statement. "I'm excited about the opportunity to team up with Rickie and showcase Alabama's golf program like never before. And it's weeks like this with the Iron Bowl that remind me why college sports are so great and how much fun I had playing golf for Alabama. Roll Tide!"
The program, which will consist of four episodes, will air on three consecutive Mondays beginning on May 6. The final chapter will air May 27 on NBC following the 2019 NCAA Men's Golf Championships.
Alabama is currently the No. 4 ranked team in the country following the fall season, and finished runner-up to OSU at the 2018 NCAA Championships. The Tigers are the reigning SEC champs, and knocked off Alabama at this year's East Lake Cup.
"Driven is a passion project of mine, and I'm proud to partner with Justin this season to highlight the intense Alabama-Auburn rivalry within the world of college golf," said Fowler. "And we expect to capture all the drama as this season plays out by continuing to follow the reigning champions at Oklahoma State, but now also going behind the scenes with Alabama for our second season of Driven."