The Loop
Rickie Fowler disagrees with old guard that Ryder Cup Task Force is unnecessary
SHANGHAI, China -- Rickie Fowler doesn't know when the PGA of America's newly formed Ryder Cup task force is going to convene for the first time, but unlike some of the older guard who think it's unnecessary -- Jack Nicklaus, Arnold Palmer and Fred Couples among them -- Fowler believes an open exchange of ideas could be beneficial to U.S. team prospects.
"I don't think it's going to be a waste of time at all," Fowler said Saturday at the WGC-HSBC Champions, where, after a three-under 69 at Sheshan International Golf Club, he is three behind Graeme McDowell heading into the final round. "If we can figure some things out moving forward to [help us win], then I'm all for it. I'm looking forward to getting together with the guys, everyone that's involved, and see what everyone has to say. It's a pretty impressive group of guys.
"If I have to sit in on a few meetings for us to win back the cup, I'm happy to do it."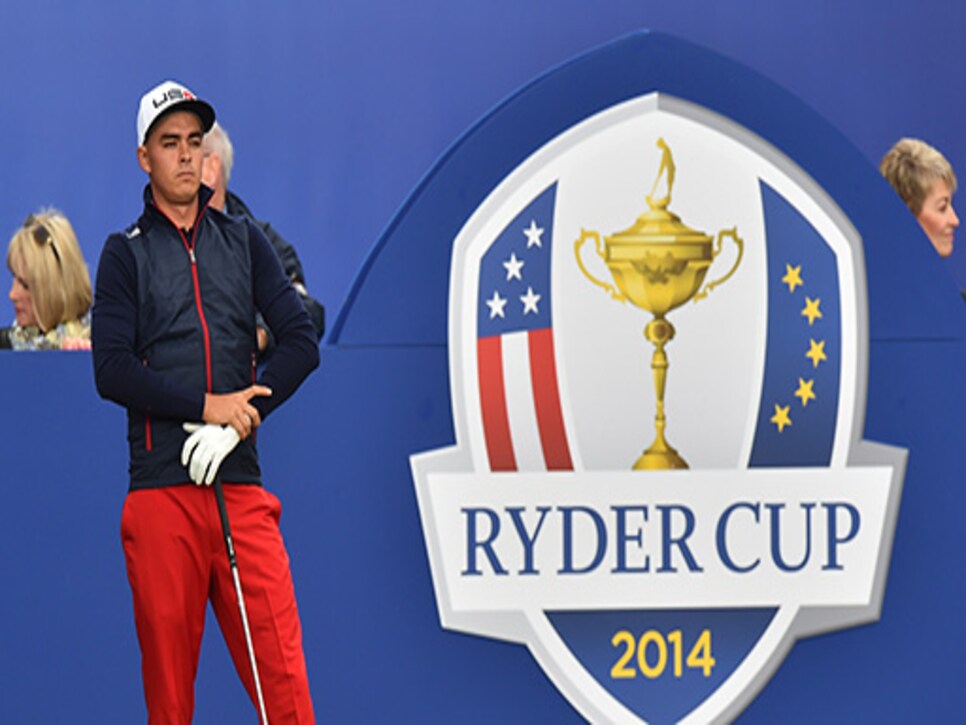 Joining Fowler are Tiger Woods, Phil Mickelson, Jim Fuyrk, Steve Stricker, Davis Love III and Ray Floyd, plus PGA officers. Fowler, Mickelson and Furyk competed for the U.S. two months ago while Stricker and Floyd served as assistants to much criticized captain, Tom Watson.
Fowler, who also played on the 2010 team that lost in Wales, was chosen to be a voice for the younger generation. He said nothing is off the table when the group finally sits down. "There's a lot of stuff you can get into," he said. "How the team is selected, how guys get on the team, are there later picks or a couple early locks? When you get over there, how much time do you spend on course, off course? Little things. That's just a start.
"Obviously, we want to win the cup. I don't think there's been a lack of motivation or anything like that. It sucks losing."
Also unsavory to Fowler were some of the events that occurred in the aftermath, the criticism of Watson, the disclosure of information from the team room.
"The stuff that happens in the team room that's said to the team behind closed doors, should stay there," he said. "I thought Tom did a great job as far as talking to the guys. He's been there plenty of times. I enjoyed the time I got to spend with him. He's a legend. Some of the stuff may have gotten a little blown out of proportion, but we obviously didn't play well enough to win, and that has to change."