The Loop
Rickie Fowler hangs out with pole vaulter Allison Stokke (Yes, that Allison Stokke)
No one enjoyed being around other athletes at the 2016 Summer Olympics more than Rickie Fowler. And the golfer is still surrounding himself with people from other sports.
During an off weekend, Fowler, an avid motocross fan, attended the MotoGP Grand Prix of the Americas. And he hung out with former pole vaulter Allison Stokke.
If the name sounds familiar, that's because Stokke became a bit of an internet sensation thanks to a photo snapped of her during a high school meet. She went on to become an All-American at the University of California, although she has never quite made the U.S. Olympic squad. Stokke has 280,000 Instagram followers and is currently a fitness model in addition to being a pole vaulter.
And apparently, she's also into golf:
On Sunday evening, Fowler posted this photo of the two:
One minute later, Stokke posted this with a caption that clearly seemed to be a response to Rickie's:
Fowler recently returned from a vacation in Baker's Bay where he was the only member of the #SB2K17 crew to not bring a girlfriend. In fact, he recreated that famous photo of him from last year's Ryder Cup amid a sea of WAGs: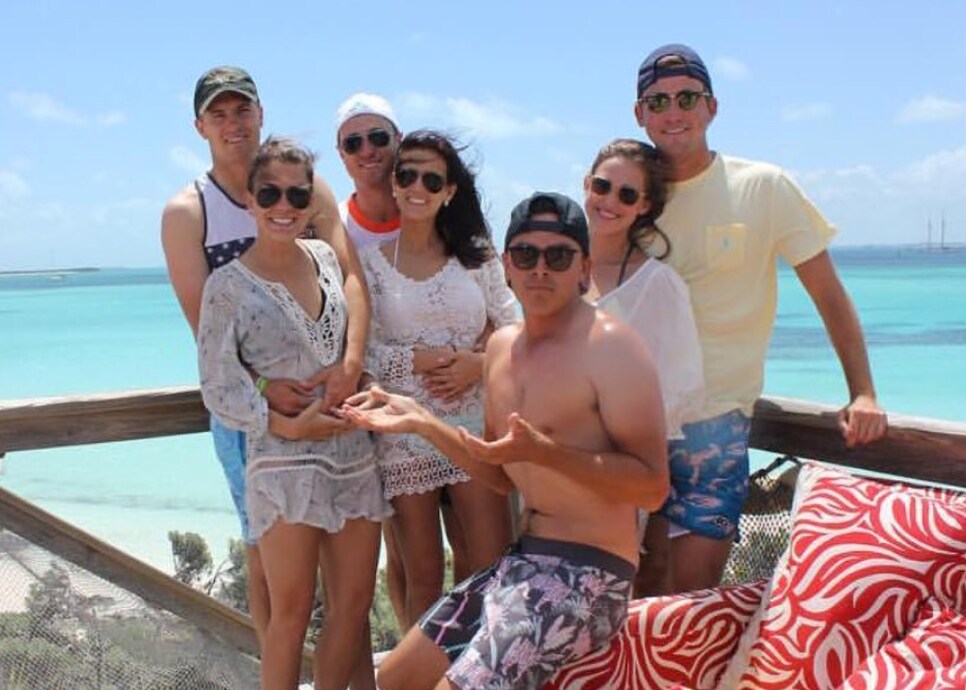 So we're going to assume Rickie and Allison were just two friends enjoying a motorcycle race together. . . Again, Rickie Fowler is friends with many athletes. . . Carry on, everyone.