The Loop
Rickie Fowler celebrates his Players win by going to the Bahamas with his girlfriend
The celebration hasn't stopped for Rickie Fowler after picking up his biggest win at the Players -- and why should it? He's 26, he's rich, he's got a loving family, and he's got millions of adoring fans. Oh, and he has Alexis Randock as his girlfriend.
On Wednesday night, Randock posted a photo of the affectionate couple having a romantic dinner in the Bahamas:
A photo posted by Alexis Randock (@alexis.randock) on May 13, 2015 at 6:10pm PDT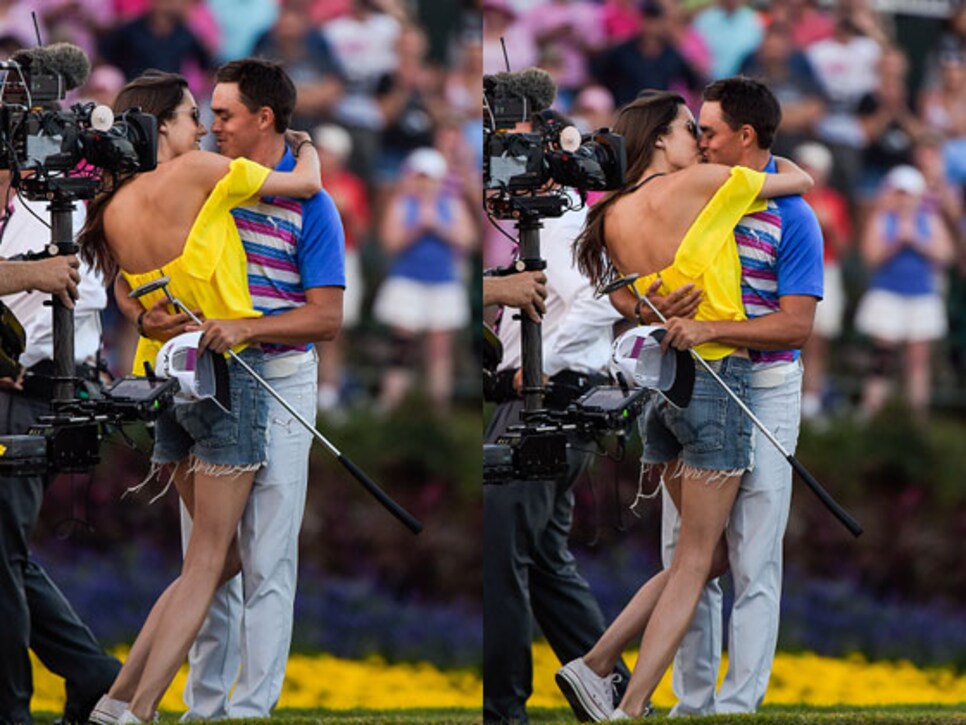 Yep, life is pretty good for Fowler right now.