The Loop
Rickie Fowler finds shorter-length driver to his liking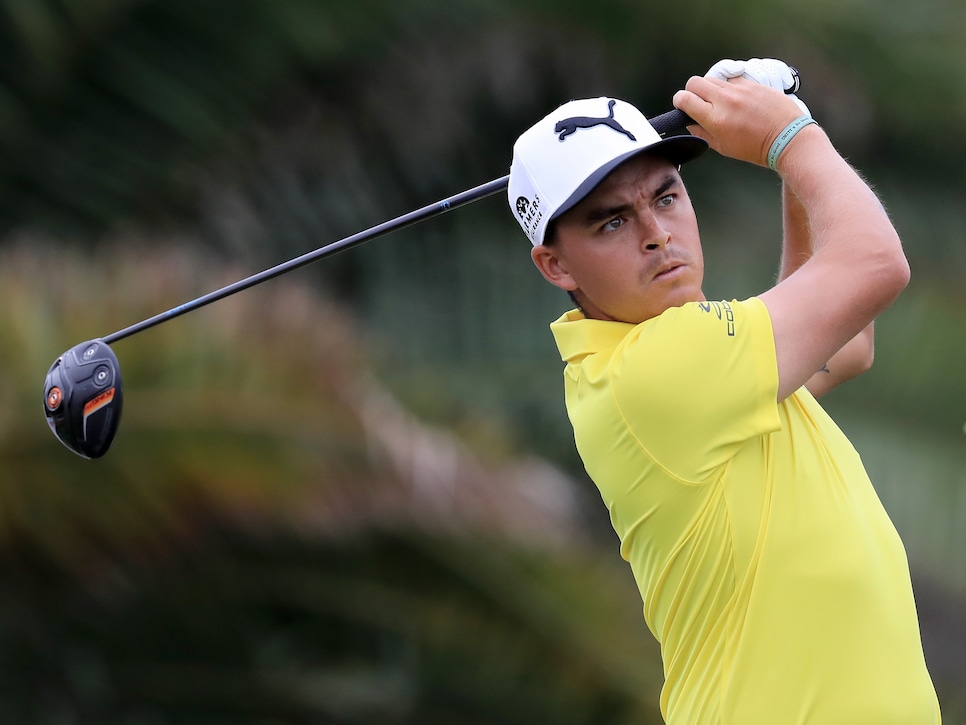 Struggling with accuracy off the tee, Rickie Fowler shaved an inch off his driver length at the Honda Classic, using a 43.5-inch Cobra F7+ driver with an Aldila NV2K 70X shaft in an effort to find more fairways.
"I'll tell you what, it feels pretty good to step up there with 43.5 inches," said Fowler after his second 66 left him a shot off the lead after two rounds at PGA National's Champion course. "[It] doesn't start off line very much and doesn't move much from there. … I may be giving up a little bit of distance, but still, I was able to get a few out there yesterday and getting it plenty far out there. I feel like I have a bit more control. The club is out in front of me a lot easier and with it being a little shorter, it is easier to save when it does get a little out of position."
Fowler has never been known as a particularly accurate driver of the golf ball. In fact, since ranking 48th in driving accuracy in 2012, Fowler hasn't ranked inside the top 80 since. This year, in particular, has been challenging. Fowler came into the Honda Classic ranked T-131 in accuracy, prompting the change.
Fowler noted his irons and fairway woods also are shorter in length, and bringing the driver down in length made for an easier progression from club to club, as all are now approximately the same swing weight.
The Cobra King F7+ driver features three weights with one of them heavier than the others. Fowler had the heavier weight positioned in the front position, which is designed to produce a lower ball flight with less spin. Photos reveal Fowler had a silver-colored weight in front at the Waste Management Phoenix Open and an orange-colored weight in front at Honda, making it unclear whether the weight is lighter, heavier or the same.
Fowler isn't the first PGA Tour player to try a shorter driver this year. Reigning PGA Champion Jimmy Walker used a 42-inch Titleist driver in Hawaii at the SBS Tournament of Champions in January.