PALM BEACH GARDENS, Fla. -- Two down with four holes to play in the opening session of last year's Ryder Cup, Rickie Fowler and Phil Mickelson staged an epic comeback to win 1 up against Rory McIlroy and Andy Sullivan, the victory setting the tone for the Americans early at Hazeltine National.
Two days later, Fowler went back and forth with Justin Rose before holding on for a 1-up victory as the U.S. won the Cup.
"That kind of gave me some confidence swing-wise going forward," Fowler said Sunday night at the Honda Classic. "Freed me up the rest of that week. Finally got a point on the board. Ultimately went on from there. Had a decent fall, and it's kind of motivated a bit … seeing other buddies play well. Led to playing well in Phoenix, and then these two weeks off and winning here."
Though Fowler had won 10 times around the world in his professional career prior to his victory last week at PGA National, he still needed to prove he could close. He had been 0-for-4 with 54-hole leads on the PGA Tour prior to last week.
"I think common sense would tell you if you don't get the job done a couple times it's going to wear on you," Fowler's caddie, Joe Skovron, said. "I think the Ryder Cup helped him a little bit. He had that win against Rosie, the win he had with Phil. He played well all fall."
There is no more pressure packed environment in golf than the Ryder Cup, particularly when you're on the side that has blown leads before and was on the losing end of six of the previous seven matches.
Johnny Miller might not have been impressed with the quality of Rickie's shots down the stretch on a breezy afternoon in South Florida, but Fowler's coach Butch Harmon was, particularly with the putter.
Fowler didn't miss a putt from inside seven feet all week and ended the tournament with just 109 putts, taking only nine of those over his final seven holes.
Then there was the motivation, not just from seeing friends like Justin Thomas, who was there when Fowler finished Sunday, win three times this season, but to prove the naysayers wrong. Fowler might not have kneejerk reaction to commentary, but he hears it and files it away, much the way he did going into the Players two years ago.
Will Fowler go on to have a big year? If he does, you can trace it back to a couple of big performances in the Ryder Cup.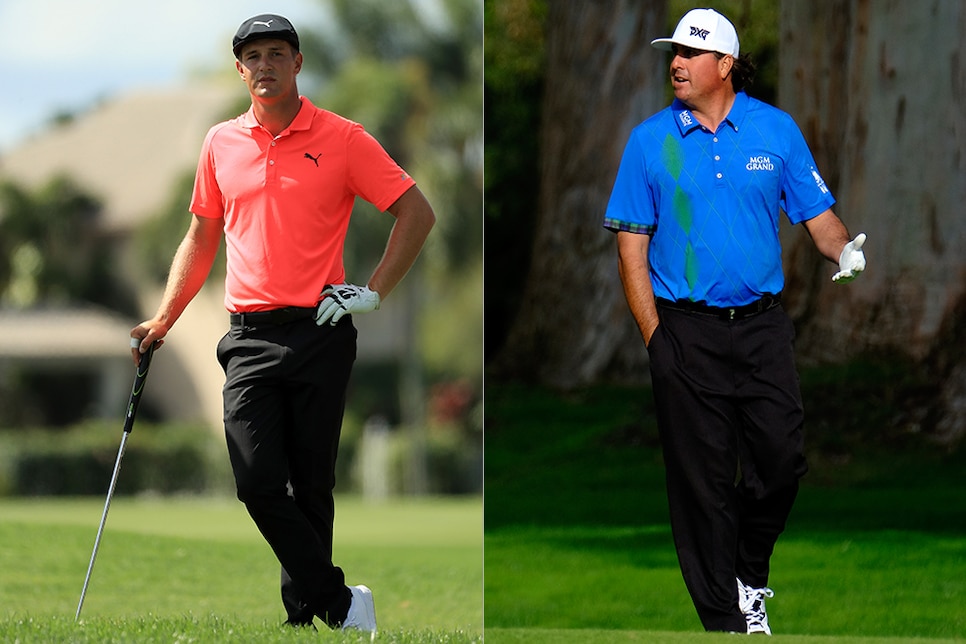 Is there any wonder why so many athletes say so little when it comes to giving their opinion?
Pat Perez was bashed on social media last week after saying Tiger Woods knows he can't beat anybody right now and that if he didn't show up for the Masters, it's over.
A few days later, Bryson DeChambeau ripped the USGA, claiming the governing body was behind his decision to abandon side-saddle putting, calling it a "bad organization" and adding one last missile in saying its stunting the growth of the game.
The negative reaction to DeChambeau's rant was immediate, and soon after came his apology.
We want golfers to speak their mind, instead of offering the one-shot-at-a-time type of clichés so often littering press conferences, but then we take them to task the minute we disagree with what they say.
As for Perez's commentary, it came off harshly, yes, but he didn't exactly say anything earth-shattering. DeChambeau, meanwhile, chalked up his thoughts to being caught at a bad time, though one could argue times like those are when opinions are at their truest.
Good for Perez and DeChambeau for saying what's on their mind, despite how bungled their opinions ended up coming across.
The game needs more honesty and individuality, not less.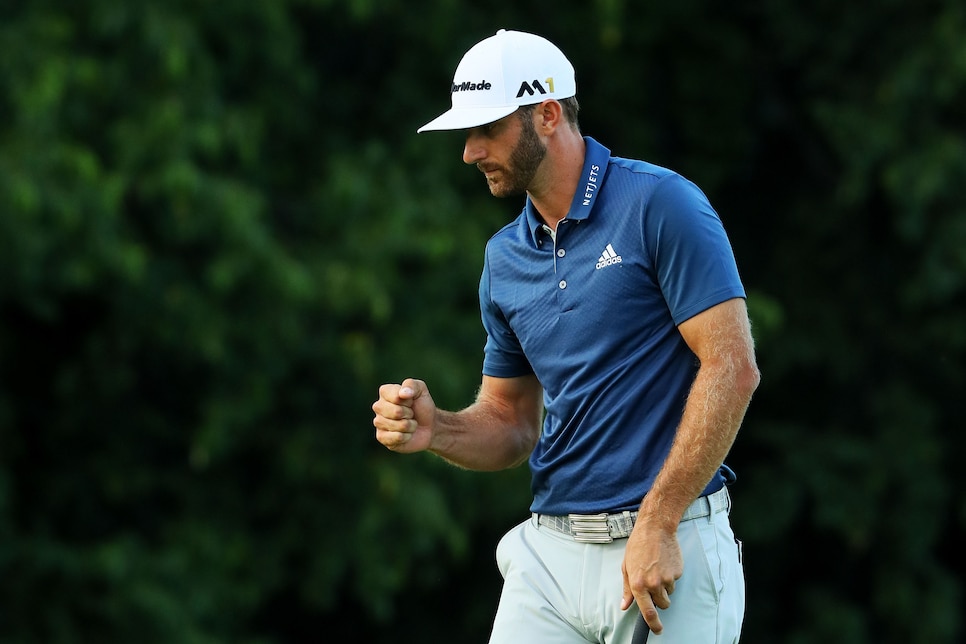 Being No. 1 in the Official World Golf Rankings isn't what it used to be. It's proving harder to stay there than any time in recent memory.
Jason Day recently held the top spot for 47 straight weeks, until he was replaced by Dustin Johnson following Johnson's victory at Riviera two weeks.
This week, Rory McIlroy can return to No. 1 in the world with a win this week in Mexico and if Johnson finishes in a two-way tie for third or worse. Day, meanwhile, isn't in the field, failing to make the trip because of the flu and a double ear infection.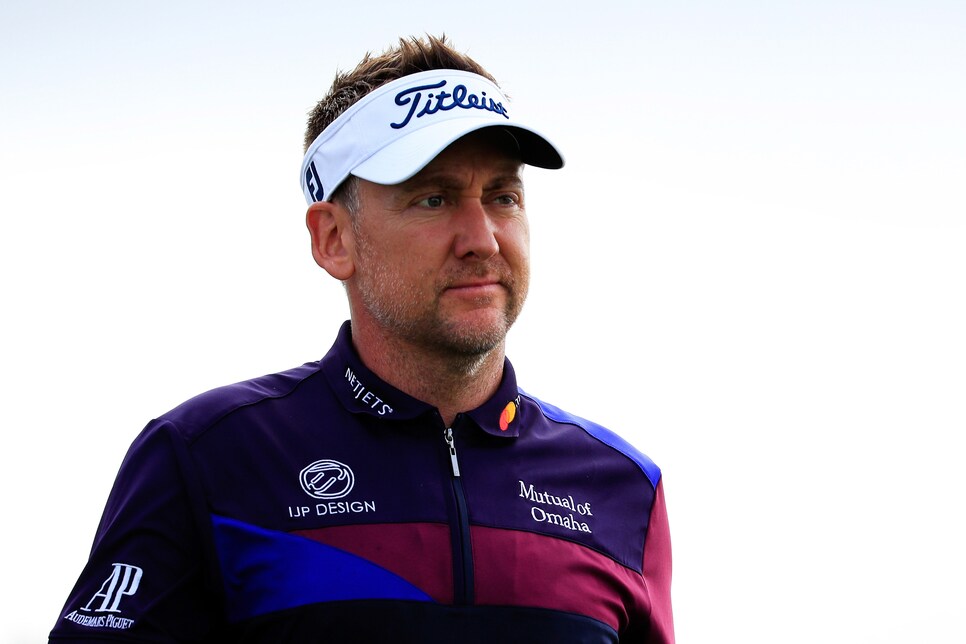 Speaking of the OWGR, Ian Poulter was once as high as No. 5 in the world back in 2010. But after a T-44 finish at the Honda Classic, the European Ryder Cup standout sits outside the top 200, and is still trying to lock up a PGA Tour card.
Poulter is playing thus far in 2017 on a major medical exemption after injuring his foot last year and sitting out the last five months of the 2016 season. Entering the Honda Classic, he had six starts remaining to earn $220,301, or 154 FedEx Cup points, and keep his card—roughly the equivalent of a fifth-place finish in a regular tour event.
Poulter is expected to play in the Valspar Championship, Arnold Palmer Invitational and the Puerto Rico Open, hoping a solid finish in any of these events will take care of things once and for all. So is the pressure he faces at all similar to that of trying to make a Ryder Cup squad or win a major?
"Very different," Poulter said. "I'm looking at it like I would like to be in a position with the six events I'm going to play to earn enough money, which secures everything. Back in the top 50. Back in a position to be in The Open Championship. Back in a position to enjoy the back half of the year."
If the next few weeks go as planned for Tiger Woods physically, he'll be back at the Masters. At least that's the sense you get from talking to a couple of people who have been around him in recent days. But when it comes to back injuries, there's always an "if." …
The par-3 17th hole at PGA National has become something of an ugly sibling to the raucous 16th at TPC Scottsdale. There's a difference, though. The latter is a short par 3 where most of the noise is constant. The former is a long, difficult shot over water, with spectators within feet of players teeing off. Billy Horschel was outspoken about it and raised his concerns to tour officials. Who could blame him? Sergio Garcia was heckled mercilessly there early in the week and at times the atmosphere bordered on out of control. This event has always thought of itself as a sort of Phoenix Open-lite, or at least the fans have. News flash: It isn't and shouldn't try to be. ...
On the flip side, good for the PGA of America for announcing on Tuesday that players will be allowed to wear shorts during practice rounds at this year's PGA Championship at Quail Hollow. Really, does anyone still think it takes away from the game or its, ahem, traditions, to allow players to wear shorts during practice rounds? In the immortal words of the great philosopher Allen Iverson, we're talkin' about practice. And if you still do I'm sure I have a tweed blazer floating around somewhere that I could dust off for you.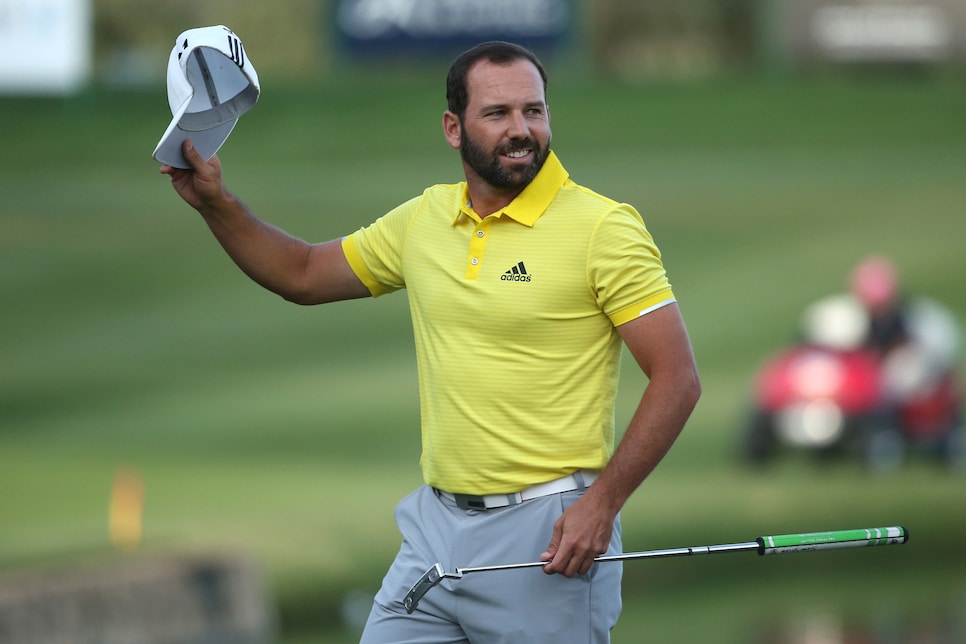 Perhaps the most fun thing to watch at this week's WGC-Mexico Championship is how players adjust to the altitude with respect to their club selection. To say Club de Golf Chapultepec is different that Trump Doral, where this tournament was previously played until the tour failed to find a sponsor to continue it there, is an understatement. The latter is played near sea level and the former at an elevation of 7,835 feet. One is flat and fairly open with big greens, the other tight and tree-lined with undulating greens. Who will handle it best? Look for Hideki Matsuyama or Martin Kaymer, both phenomenal iron players, to fare well. Ditto for Sergio Garcia, who has had success at altitude-affected events across the pond in the past.