FOWLER JOINS TGL
Rickie Fowler commits to inaugural TGL season with Tiger Woods, Rory McIlroy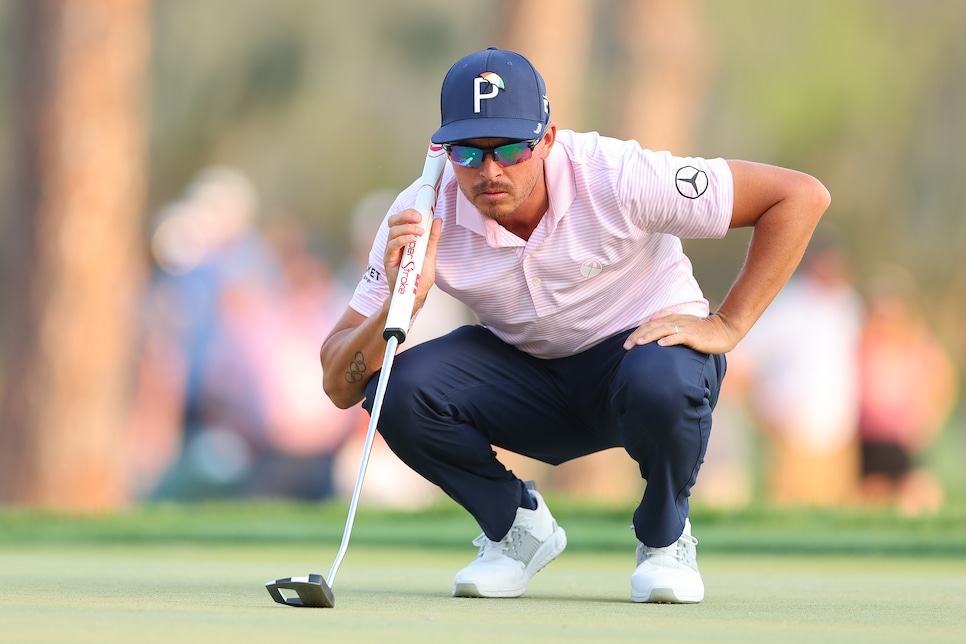 Rickie Fowler is the latest PGA Tour star to join Tiger Woods and Rory McIlroy for their first season of TGL, a tech-infused Monday night golf league that will produce 15 regular season matches followed by a postseason.
The five-time tour winner, and World No. 59, joins Woods, McIlroy, Jon Rahm, Justin Thomas, Max Homa, Collin Morikawa, Matt Fitzpatrick, Adam Scott, Justin Rose, Xander Schauffele and Billy Horschel for the first year.
"The more I learn about TGL the more excited I am to be a part of it," Fowler said in a release. "I love the idea of inviting fans to watch golf within an environment that is very similar to other primetime professional sports."
The league will feature six teams of three players in head-to-head match play situations on a virtual golf course combined with a short-game complex. Competitions will be held at a venue in Palm Beach, Fla., and broadcast on Monday evenings.
Six more players will be announced later, rounding out the roster of 18 PGA Tour players.