Putting
How to use a belly putter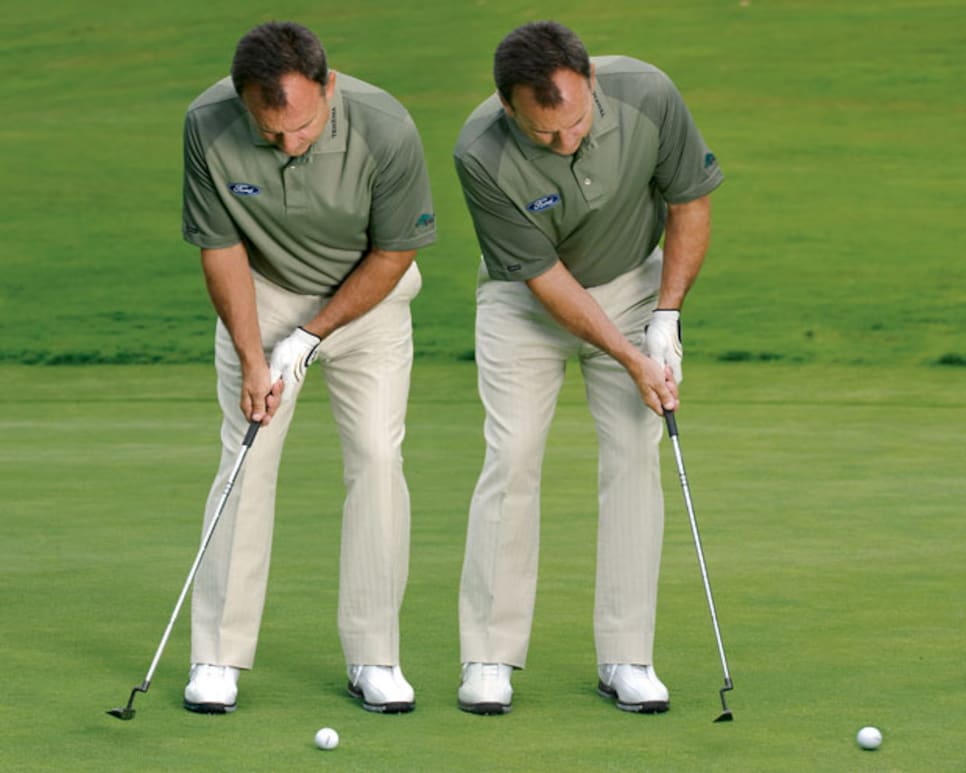 Even though many of you could benefit from changing to a belly putter, I know your ego prevents you from trying one. That's OK. You can get some of the advantages of the belly putter while using your standard-length model -- if you pretend it's a belly.
In the photos below, I'm swinging a belly putter to demonstrate why it's so effective in making the stroke smooth and reliable. The key, as you can see, is that the butt end of the grip remains anchored in the same position in my stomach throughout the stroke. When you hit a putt with a standard putter, the same principle applies: The butt end should always point to the same spot on your body. When you practice, stick a tee in the hole at the end of the grip and focus on keeping the tee pointed at one spot during the stroke (above). Just remember to take out the tee before you play so you won't violate Rule 14-3a.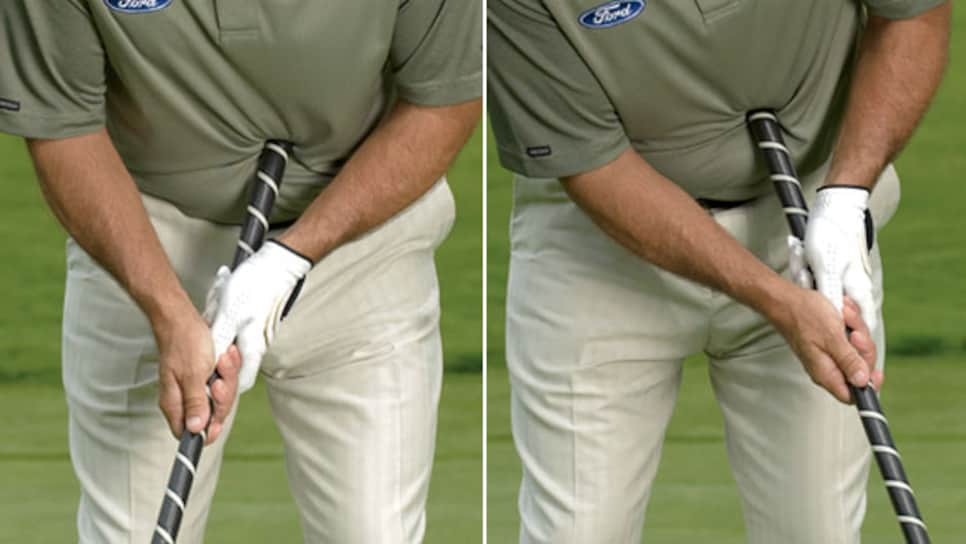 Rick Smith, a Golf Digest Teaching Professional, is based at Treetops Resort in Gaylord, Mich., and Tiburón in Naples, Fla.