Short Game
3 Keys To Crisp Iron Shots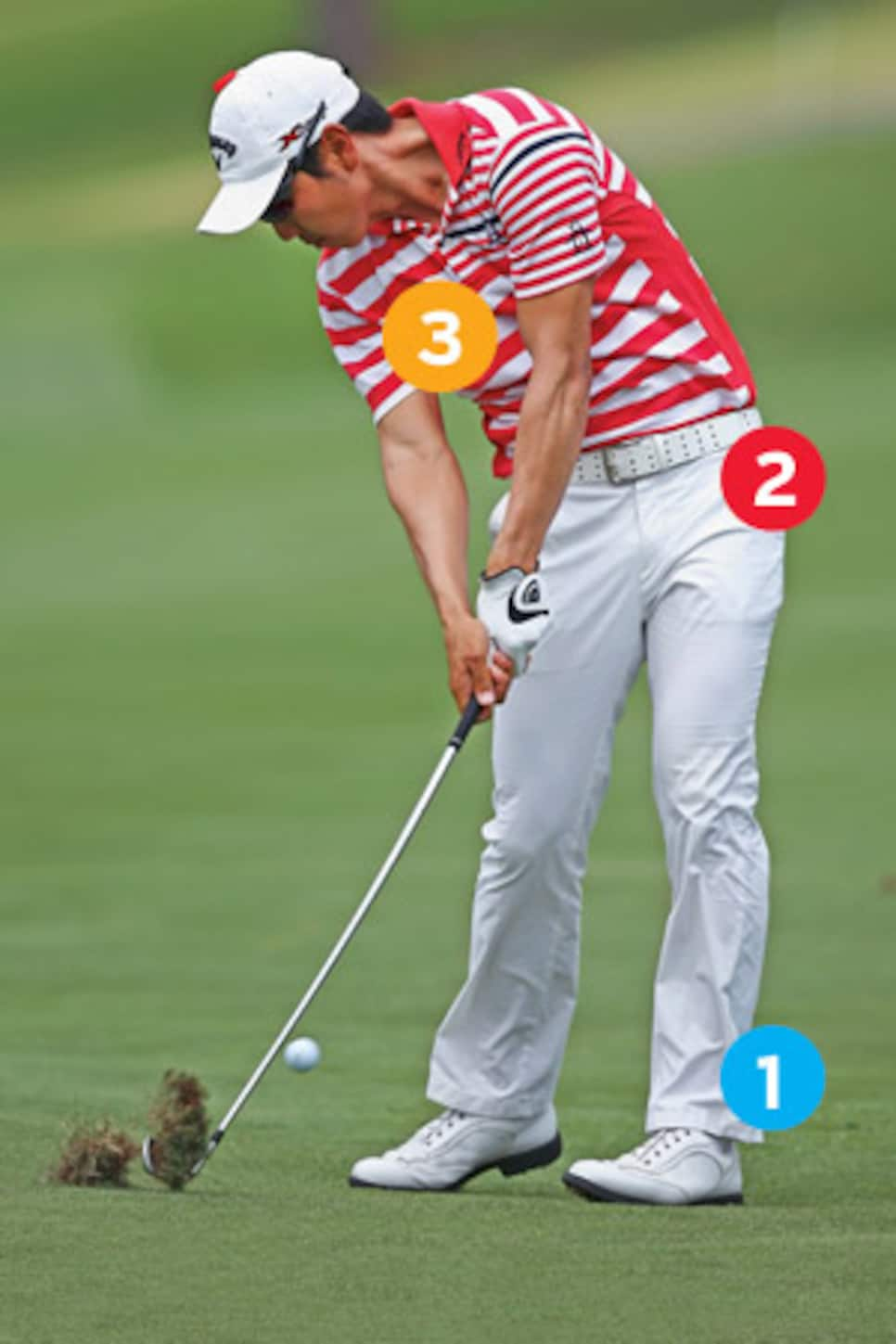 Here you see one of the great young talents on tour today: Sang-Moon Bae. The 27-year-old from South Korea, who I started working with earlier this year, won his first PGA Tour event at the HP Byron Nelson Championship in May. Bae is a terrific putter, but what I really like about his game is the way he attacks the ball. Notice three things here:
1.) Almost all of his weight has shifted to his front side, and he's pushing off the ground to generate leverage and power.
2.) His hips are almost facing the target; hip rotation keeps the club on the correct path.
3.) He's keeping his chest pointing down so he can compress the ball with a downward strike.
Copy these keys, and you'll get more out of your irons.