Putting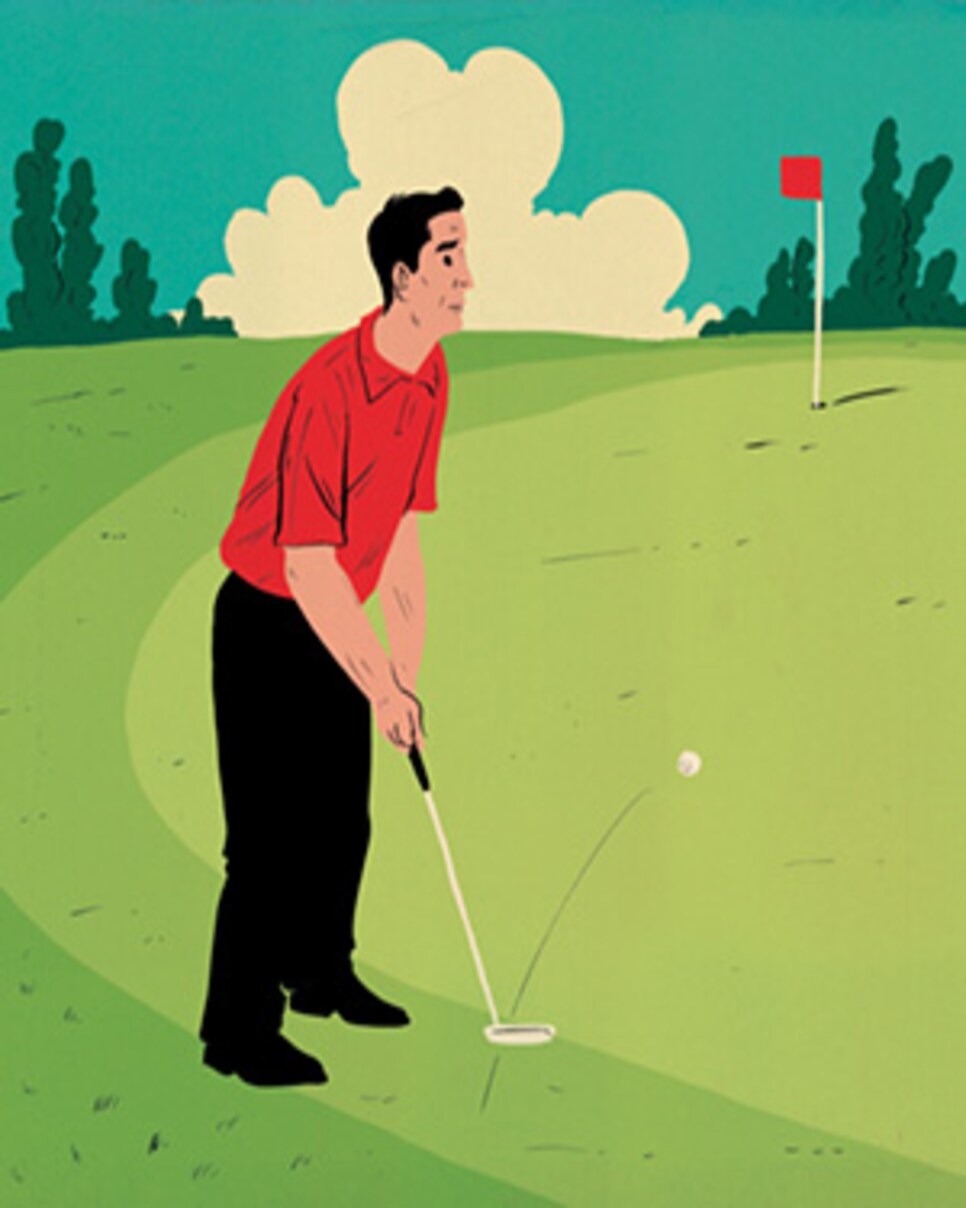 The old saying is definitely true: Your worst putt is better than your worst chip. So if you're just off the green, grab that putter whenever you can. A lot of golfers do this already, but why do so many off-green putts either rocket past the hole or creep on and stop halfway there?
Consider these factors that affect the pace when putting from off the green:
• Is the terrain uphill or downhill—or a combination? Get a read on this as you walk up.
• Is the grass in the fringe growing toward you (makes it slower) or away from you (faster)?
• Is the turf wet or dry, soft or firm? Wetter is slower. Firmer is faster. Walk between your ball and the green, and assess the ground with your feet.
After a quick analysis, boost your feel for distance by looking down the path of the putt as you make a few practice strokes. A solid, accelerating strike is important to getting the ball to roll through the fringe. Increase your grip pressure slightly and play the ball back if it's sitting down, a bit forward if it's on top of the grass. And don't forget to practice a few off-green putts before you head out.
HOW MANY BEARS DOES IT TAKE...
When you're putting from off the green, think of it as two putts: one from the ball to the green, the other from the edge of the green to the hole. The trick is getting the speed right when it transitions to the second putt. Use my Goldilocks rehearsal: Make your first practice stroke too firm, and your next stroke too easy. Then make one that feels just right. Step in and repeat it. —Richard Coop, Ph.D.
THE PUTT THAT LOST THE BRITISH
In the 2009 British Open, Tom Watson, at age 59, needed a par on the 72nd hole to win the claret jug for the sixth time. He hit a perfect drive and a great approach, but his ball trickled off the back of the green. He elected to putt, a smart play. But, making sure to get the ball to the hole, he rolled it eight feet past. His par putt never had a chance, and he lost in a playoff to Stewart Cink.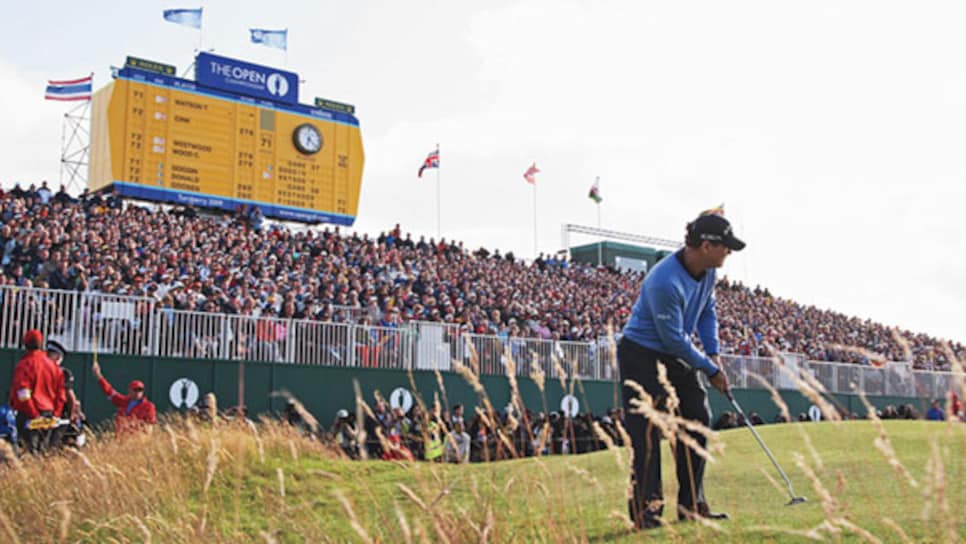 Rick Smith is a Golf Digest Teaching Professional.