Putting
We've all done it: You really want to make that 10-footer for birdie (or par), so you give it a good smack. But it steams by the hole, and you've got a four-footer coming back, which you leave short. You turned a good hole into a three-jack. You walk off the green muttering to yourself, What an idiot!
To prevent this, think about the way great fast-green putters like Ben Crenshaw and Jack Nicklaus do it. They try to roll the ball the correct distance, which in effect makes the hole wider (so you end up sinking more putts). And it prevents three-putting. I don't believe in trying to roll the ball at a speed that would send it a foot or two past the cup. A lot of golfers who try to do this hit it too far by.
On downhillers, it's easy to let the first putt get away from you. I picture another hole half to two-thirds of the way to the cup. Then I focus on rolling the ball the correct speed for the imaginary hole. It rolls out and often finds the real hole. On uphill putts, I do the opposite, looking well past the cup. Here's a practice drill to try. Place two tees directly in front of a hole about an inch apart. Practice hitting putts at just the right pace. Notice how some balls graze the outside of either tee and fall into the side of the hole. This shows that you don't have to hit the cup dead center to make a putt, provided the ball is rolling at the right speed.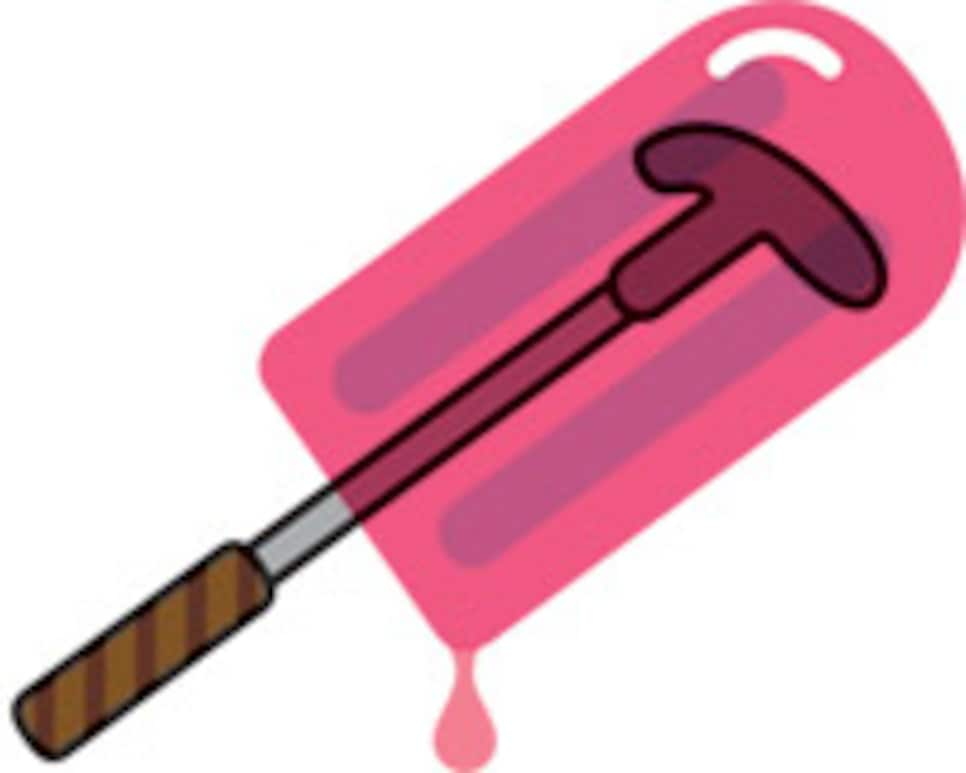 Sometimes when you feel you really need to make a putt, you have good intentions, but they get overrun with emotion. Through self-talk, you need to replace emotion with objectivity, as if you were talking to yourself like a computer. Instead of saying, If I make this putt, I'll go 2 up in my match and then I can tell all my friends about it in the bar, you should tell yourself, This is 10 feet, downhill, breaking right to left. Hit a solid putt.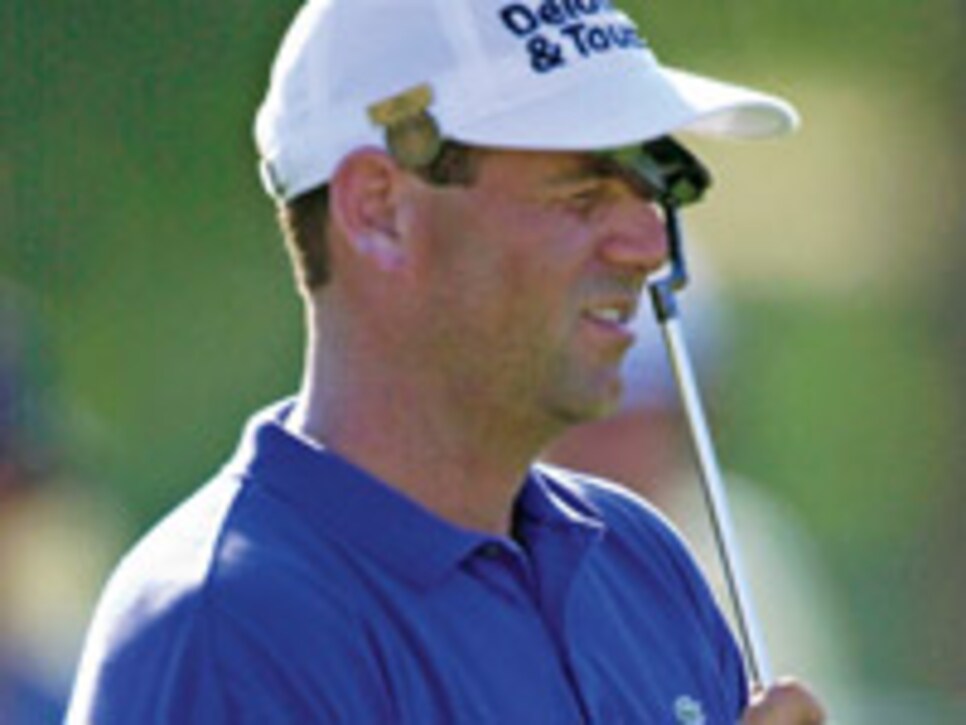 At the 2001 U.S. Open at Southern Hills, Stewark Cink and Retief Goosen came to the 72nd hole tied for the lead, one stroke ahead of Mark Brooks. Cink had a 15-footer for par; Goosen a 10-footer for birdie. Thinking he needed to make his putt, Cink rolled it past. Then he missed the short comebacker. Amazingly, Goosen then did the same, but he made up for it the next day by winning the playoff against Brooks.