Instruction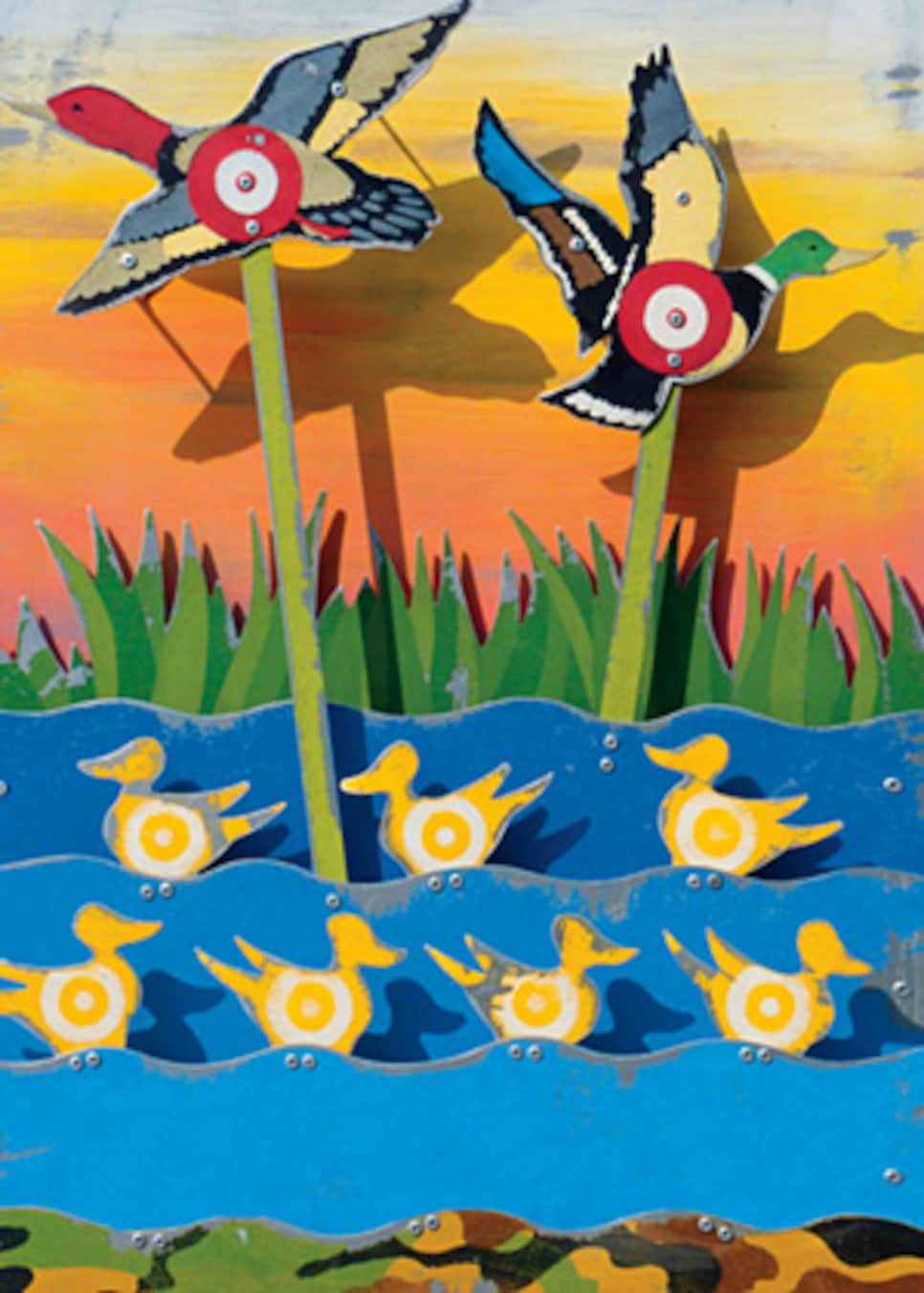 You've been piping your driver all day, but now you're facing a scary tee shot with water down the left side. As fast as you can say "quack," you duck-hook it into the drink. What just happened?
There are two types of severe misses to the left. The first one affects the 90 percent of golfers who usually play a pull-slice. The club comes from outside to in, but the face is normally open so the ball works back into play. With water on the left, these players try to start the ball farther right, but they instinctively fear going way right, so they spin the hips and shoulders left and release the club more. That sends the ball left. They need to trust their fade, maintain rhythm, and feel the lower body go toward the target, which drops the club on an inside path.
The other miss affects players who tend to hook or push the ball. With water left, the tendency is to aim and swing the club to the right. Under pressure, the body slows, the hands flip the club over, and the ball duck-hooks. They need to swing more down the target line, rotating the body to the left. This will quiet the hands and slow the face rotation to prevent a quick hook.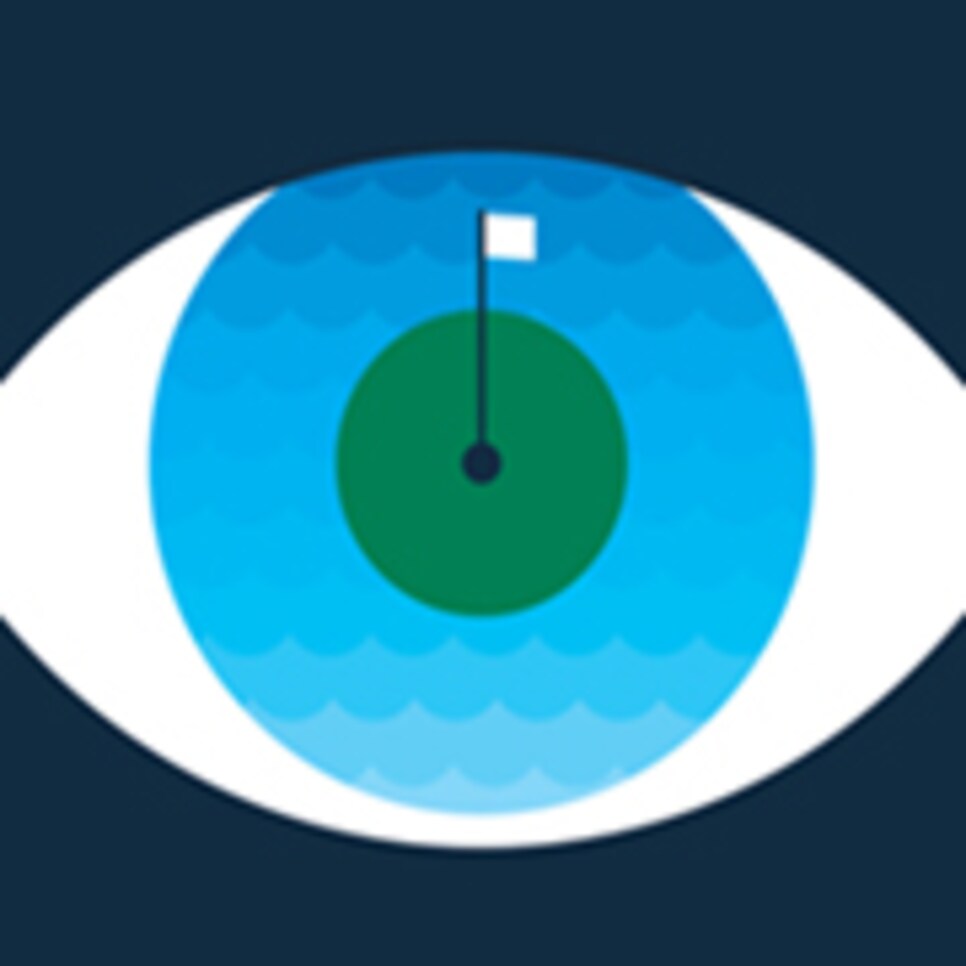 If you're playing in a tournament, try to identify the dangerous tee shots during your practice round. Then, the night before you play, visualize over and over where you want to hit the ball. But the key comes during the round: Recall your visualization, trust it and swing. In your pre-shot routine, never look at the trouble. Focus on where you want the ball to land. Make the visual cue you rehearsed at night more important than the outcome.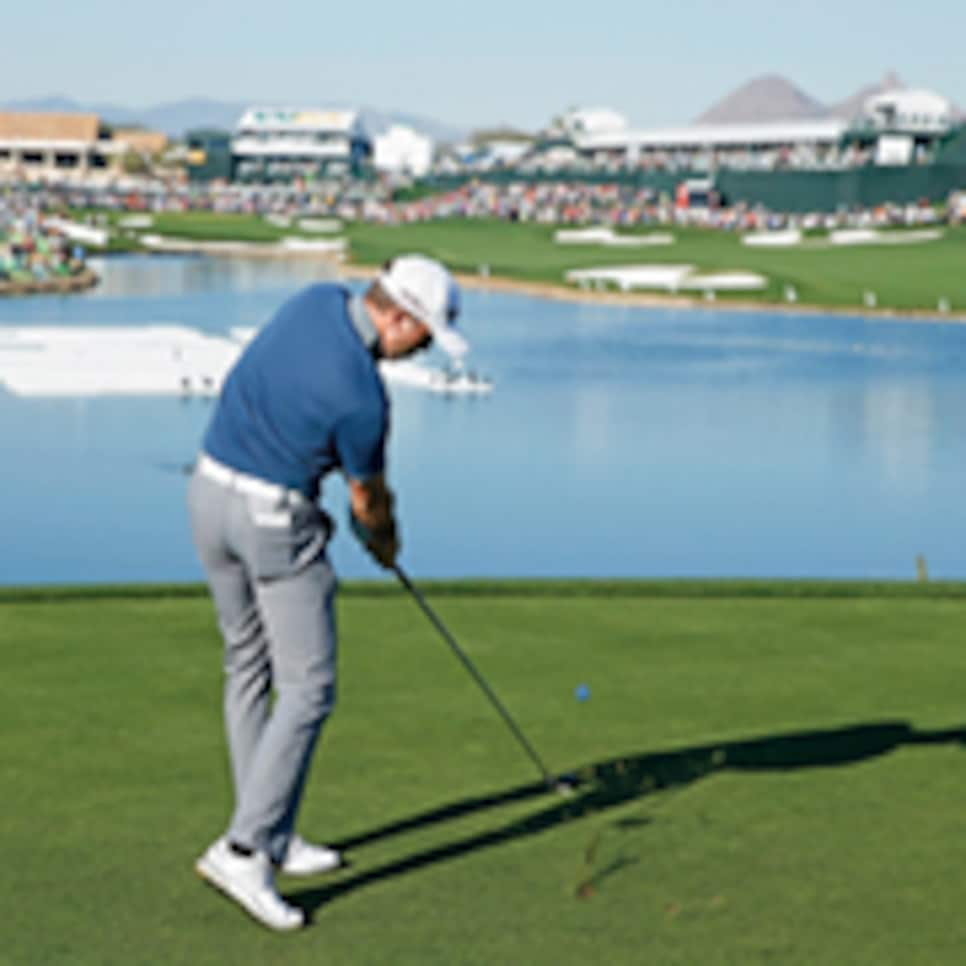 LAIRD DUNKS IT AT THE LAST
Martin Laird took a three-stroke lead into the final round of the Waste Management Phoenix Open in February. After some shaky play down the stretch, he was a shot back of Brooks Koepka standing on the 18th tee, which features water down the left side. Laird's 5-wood tee shot hooked and never had a chance. The resulting double bogey let Koepka get his first PGA Tour win.
Rick Smith is a Golf Digest Teaching Professional.