Instruction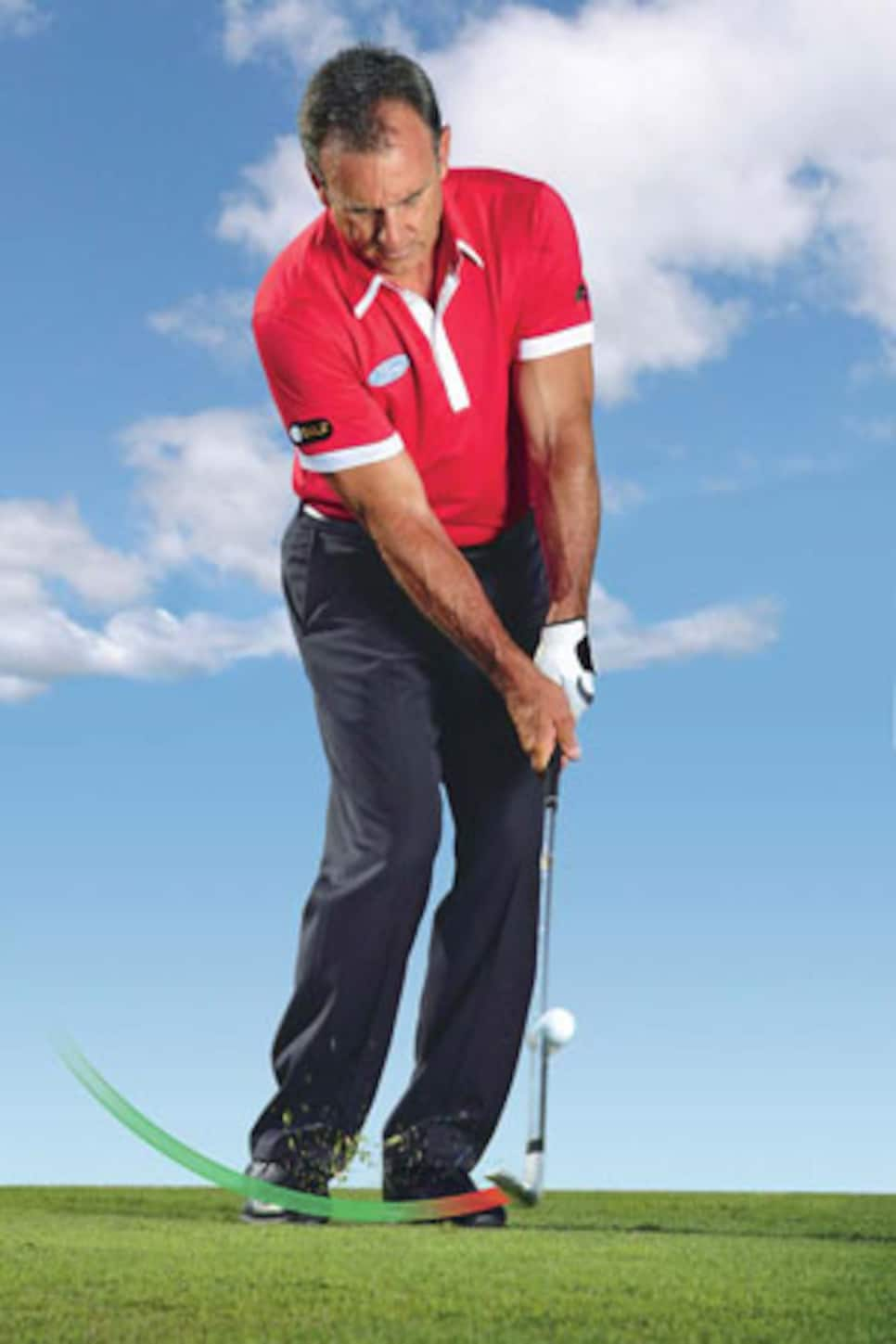 Controlled acceleration: To make sure you're accelerating through the ball, stop the club right after impact.
During this year's U.S. Open, we saw a lot of replays of Tom Watson's famous chip-in on 17 from 1982. If you watch that tape closely, you can see that Watson made a very short follow-through. Consider using this kind of quick-stop finish around the greens, particularly if you tend to flub your chip shots.
Why does this work? For starters, it's hard to convince yourself to follow through on a short shot, so don't even try. It will also help you accelerate into the ball instead of slowing down -- a common fault.
Hinge your wrists slightly as you take the club back only a few feet. Then maintain that hinge as you swing into impact. Here's the key: As soon as you feel the ball leap off the clubface, stop your swing. You'll overcome any fear of swinging too long and hitting the ball too far. I call it "controlled acceleration," and it's a great chipping feel.
Rick Smith, a Golf Digest Teaching Professional, is based at Treetops Resort in Gaylord, Mich., and Tiburón in Naples, Fla.