Short Game
Rick Smith: Your Recipe For The Fried-Egg Lie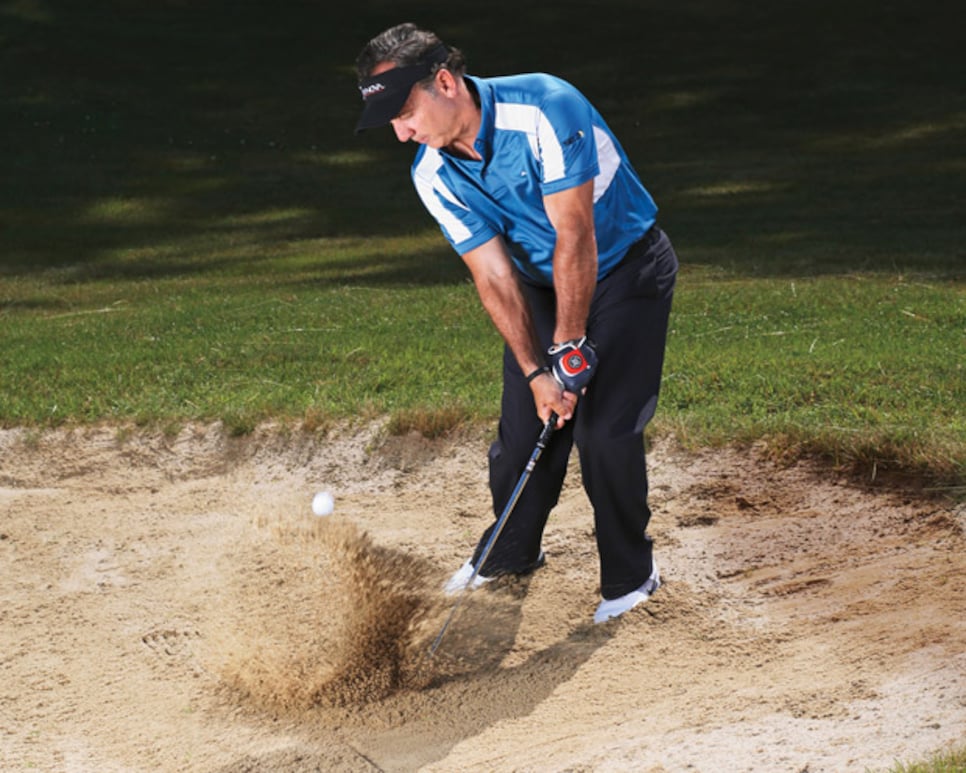 Some stray shots that find the bunker also end up embedded in the middle of their impact craters. This is known as a "fried-egg lie," and it's the cause of many double bogeys.
To dislodge the ball from this lie, you need to make a few adjustments from your traditional greenside-bunker swing. Take your normal bunker stance, including opening the face of your most lofted wedge, but instead of trying to enter the sand two inches behind the ball and skimming through it to a full finish, I want you to leave the clubhead in the sand. You're going to make a steep swing that enters the sand just behind the ball with a lot of downward force and no follow-through. This type of swing will thrust the ball out with a whole lotta sand.
Keep in mind the ball will roll more than usual when it lands, so it might be tough to get it close to the hole. But you can't ask for much else than to be putting after facing this awful lie.
Rick Smith, a Golf Digest Teaching Professional, is based at Treetops Resort in Gaylord, Mich., and Tiburón in Naples, Fla.