Rules
LIV golfer hit with one-shot slow-play penalty after rules violation at Valderrama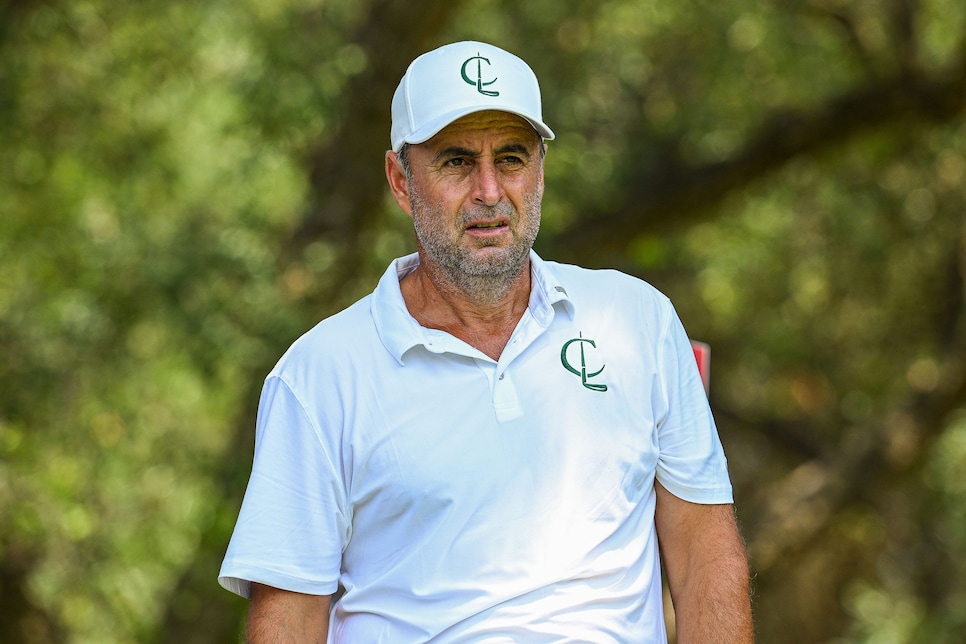 The fate of the LIV Golf League remains uncertain as its financial backer, the Saudi Arabia Public Investment Fund, works with the PGA Tour and the DP World Tour to create a for-profit entity that will help handle the commercial aspects of the three circuits. But as LIV proceeds, it might behoove the other two tours to watch how it attempted to address the issue of slow play during Saturday's second round of the LIV Golf Invitational at Valdarrama.
As Richard Bland played the par-3 15th hole along with playing partners Sergio Garcia and Dean Burmester, the 50-year-old Englishman took more than a minute and a half to prepare to hit his tee shot, an excess of time that force LIV Golf officials to ask but hitting Bland with a one-stroke penalty for slow play.
There was some background needed to help explain that move. Bland, Garcia and Burmester were warned of their slow pace on the fourth hole (Valderrama's eighth hole), and after their ninth hole (hole 13) they officially timed, which means they could not take more than 40 seconds under LIV's rules, except the first to play getting an additional 10 seconds.
LIV officials said Bland took 84 seconds to hit the shot in question. You can decide for yourself here if the penalty was warranted:
Bland's bogey on the hole became a double bogey and he finished the round with a two-over 73 that left him 10 shots back of 36-hole leader Bryson DeChambeau.
While many say the only way for players to truly improve on pace of play would be to hand out one-shot penalties, few tours ever actually do it. The last one was issued in any significant event was the first round of the 2021 PGA Championship. At Kiawah, John Catlin was penalized a shot for violating Rule 5.6b.