At long last
Golf twitter's reaction to Euro Tour veteran's long-awaited first win was fantastic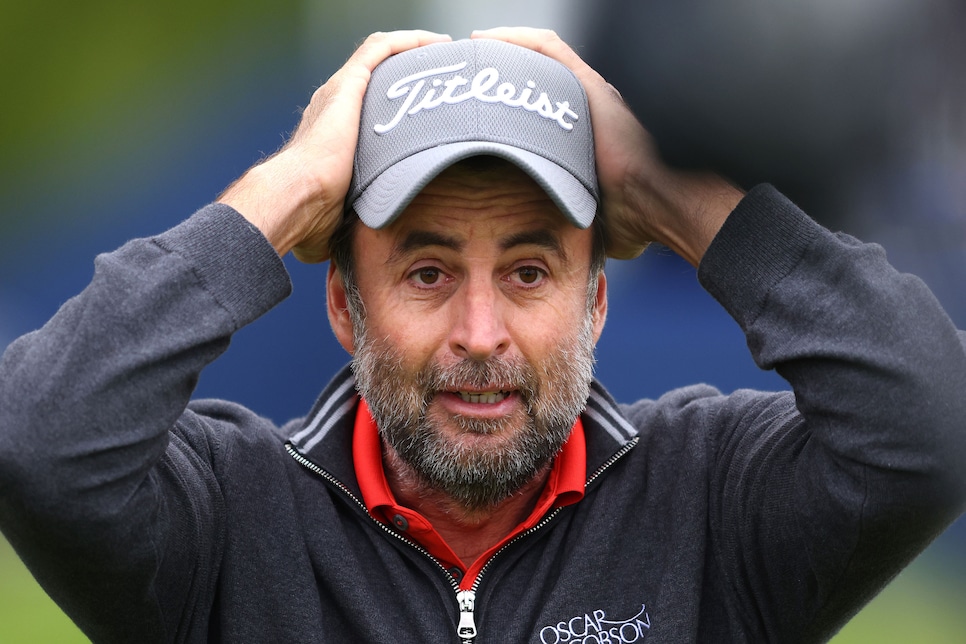 There had to be days when Richard Bland had given up hope. The 48-year-old Englishman tried and tried and tried some more to win a European Tour event, but never managed to do it. Until, finally, he did on Saturday at the British Masters, shooting a closing 66 at The Belfry to get into a playoff with Guido Migliozzi, then winning with a par on the first extra hole.
Suffice it to, Bland's reaction to winning for the first time in 478 starts was enough to make the most cynical person need to pull out a Kleenex.
First was the birdie putt on the 72nd hole to get him into the clubhouse at 13 under:
Then there's the reaction after capping his par on the first extra hole to close out the win:
And we truly mean it when we say that even the most cynical people were applauding Bland's accomplishment. How do we know this? Because social media, a waste land for cynics, was almost universally overjoyed for Bland and his feat. Here's a sampling of the outpouring of congratulations that Bland received on Twitter from fellow tour pros as well as others watching the action:
Indeed, the comments from Bland's peers are priceless. Save for family and friends, there is nobody who can appreciate what it must have been like for Bland to play more than 20 years and still be searching for a first tour win, only to breakthrough, than fellow tour pros.