The Loop
Ric Flair got married for the 5th time by walking down the aisle to his own entrance music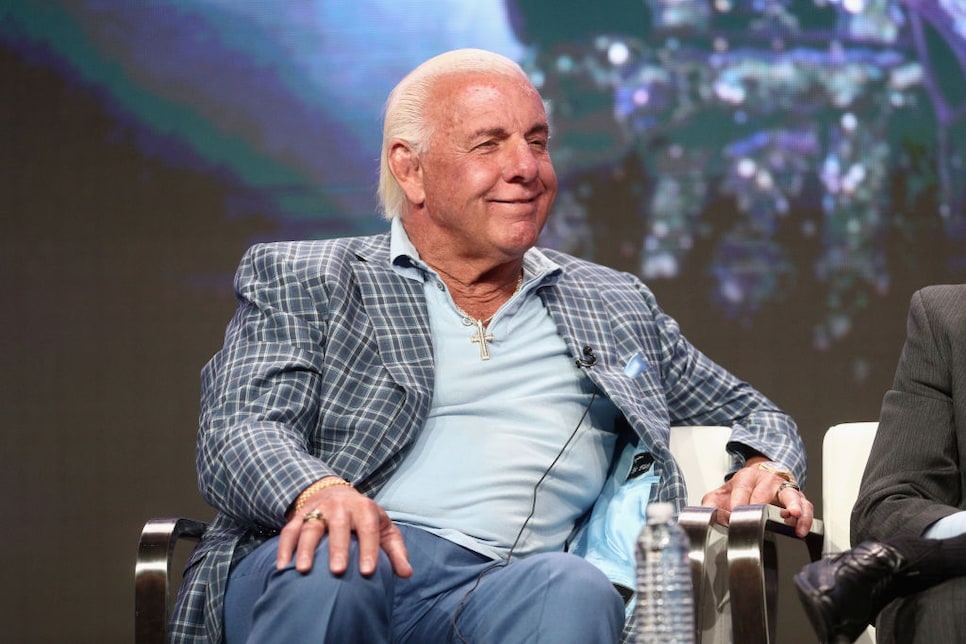 Last fall wrestling legend Ric Flair was the subject of an ESPN 30 for 30 profile. Well, not so much a profile as a platform for Flair to brag about his drinking and sexual prowess. Among the highlights were Flair's claim he bedded 10,000 women, earning a nod of the cap from Wilt Chamberlain, and that he averaged 15 libations per day for two straight decades.
Alas, all cowboys must hang up the boots at some point. Ostensibly for Flair, that happened Wednesday when he married Wendy Barlow in a private ceremony. This is the fifth time Flair said, "I do," and you may wonder how someone celebrates once-in-a-lifetime moment that's, um, happened more than once. In Flair's case, that meant walking down the aisle to your own entrance music.
As one who just got married in the past year, it's upsetting to know aviators, a white jumpsuit and rap music were tools at my disposal, all which were left on the workbench.
Flair told PEOPLE that he's put his hard-partying ways aside for Barlow. "I only love one now. I have never done anything since I met Wendy."
Of course, Ric Flair gonna Ric Flair, as the 69-year-old added, "It's still hard for me not to be me," which were sure the bride was happy to hear on her special day.
But Flair had a nice save from the top ropes, remarking, "I'm really focused on getting well and just enjoying my life with Wendy."
Our best wishes to the new couple. As Flair famously says, "To be the man, you gotta beat the man!" And it's hard to envision anyone beating Ric Flair at life.