The Loop
Returns of Tiger's short game are in: 'Worst I've ever seen a tour pro around the greens'
SCOTTSDALE, Ariz. -- The returns are in on Tiger Woods' chipping and pitching woes during the first round of the Waste Management Phoenix Open on Thursday and they're not good.
Golf Channel's crew on site provided among the most pointed critiques.
Arron Oberholser flatly called them the yips. "I hate to say it, but I think the greatest player that I've ever seen has the yips," he said on Thursday. "Whether that's because of a release pattern or whether it's not enough reps, it's flat out the disease. He's got the yips."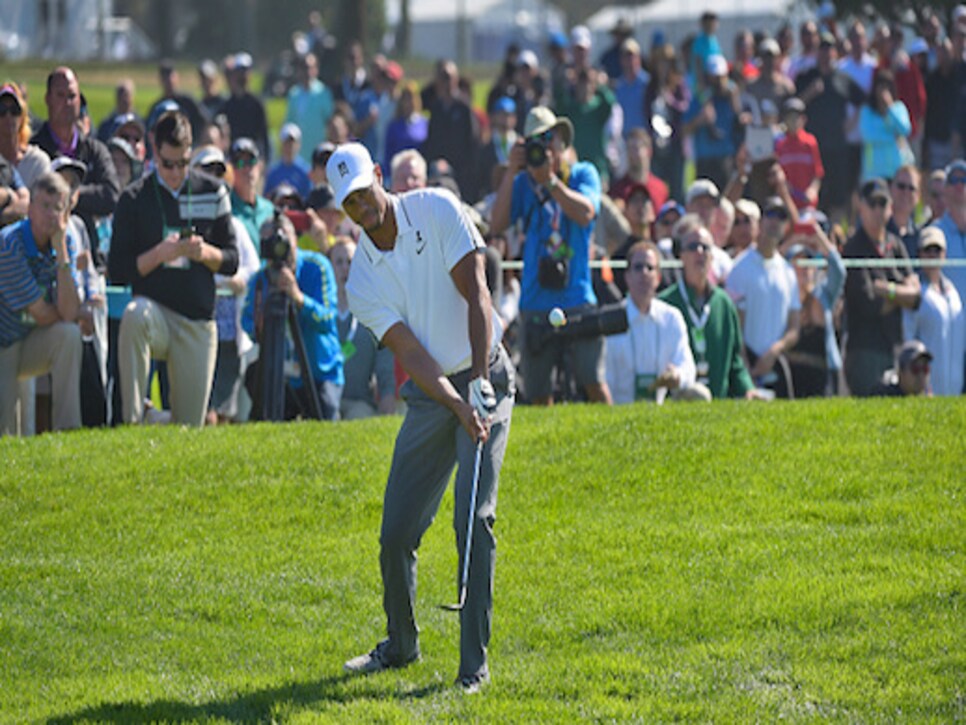 Brandel Chamblee called it "the worst I've ever seen a tour pro around the greens and it is a long way from there to playing competitive golf again."
Woods opened with a two-over par 73 that he isn't likely to match in round two given his horrendous start that included a double bogey on his fifth hole and a triple bogey on his sixth.
"The issues around the greens, this is an issue that I've really never seen anybody fully recover from," Chamblee said. "And those that came to his defense at Isleworth talked about the difficult turf conditions at Isleworth. These [at the TPC Scottsdale] are some of the most friendly turf conditions that players will face all year."
Notah Begay III concurred with Chamblee's analysis and said, "here's a a man 11 times player of the year…he is struggling with something that so many players around the world struggle with."
Twice on Thursday, Woods used a putter from well off the green. "That's all out defense. Pull the putter out," Chamblee said. "That's a heads-up play. That's what you've got to do when you can't get it on the green."
Then there was this Tweet from former PGA Tour player Paul Stankowski:
Remember when Tyson got beat by Buster? Tyson went from mentally invincible to confused. Tiger has that same look. I hope he finds it again.