Hoag Classic
Retief Goosen closes with a 63 and finally delivers on an overdue victory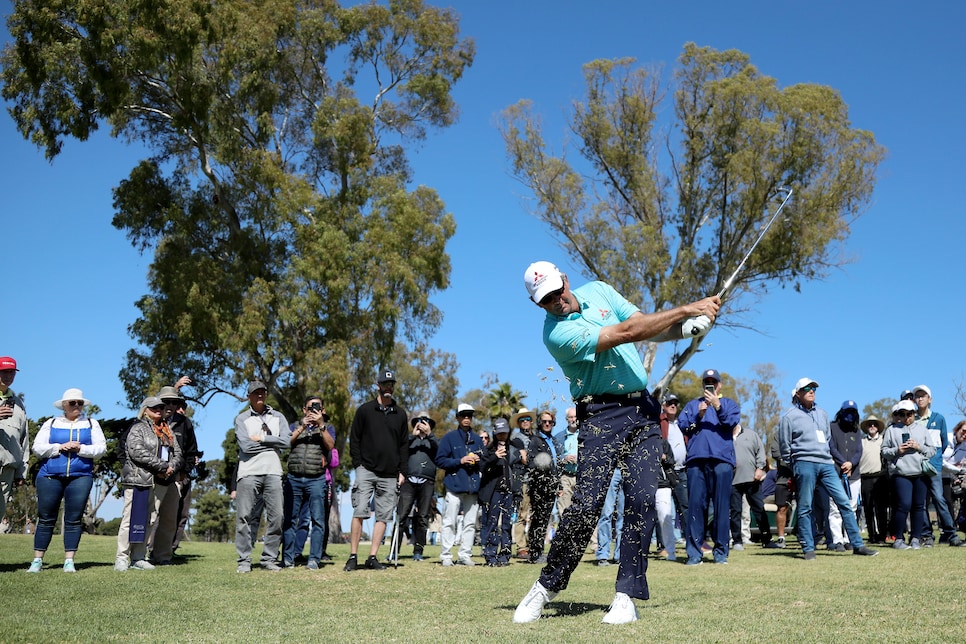 Retief Goosen is a member of the World Golf Hall of Fame, a winner of two U.S. Opens, who early in his PGA Tour Champions career largely had failed to burnish those credentials. That was not an issue in the final round of the Hoag Classic on Sunday.
Goosen, 53, starting the final round one shot back of fellow South African Ernie Els, got off to a Hall of Fame start by playing the first three holes in four-under par at Newport Beach (Calif.) Country Club, shot an eight-under 63 and cruised to a four-stroke victory, only his second win in 62 career starts on the senior tour.
"It's been a bit of a struggle," Goosen said. "Struggled with a bad shoulder a little bit last year. Surgery in the off season really helped. Shoulder feeling great. Worked a little on the mental side, too. From the start of the season felt I was hitting the ball pretty good, I just needed to get the putter going."
On a beautiful day on the Southern California coast, Goosen began his round not needing his putter. He holed his second shot from the first fairway for an eagle two, then birdied the second and third holes en route to a front-nine five-under par 30. He opened a four-shot lead on the front, increased it to five with a birdie at 10, and led by at least three the rest of the afternoon.
Goosen finished with a 54-hole total of 15-under par 198. His one previous senior victory came in the 12th start of his rookie season, in the Bridgestone Senior Players Championship.
Interestingly, the final grouping included three players with a combined six U.S. Open victories -- two each by Goosen, Els and Lee Janzen. Els, the defending champion, was undone by four bogeys on his first eight holes, shot a two-over 73 and finished seventh. Janzen shot a two-under 69 and tied for third.
K.J. Choi, who closed with a 66, finished second.