News
Kerr within range of top spot in rankings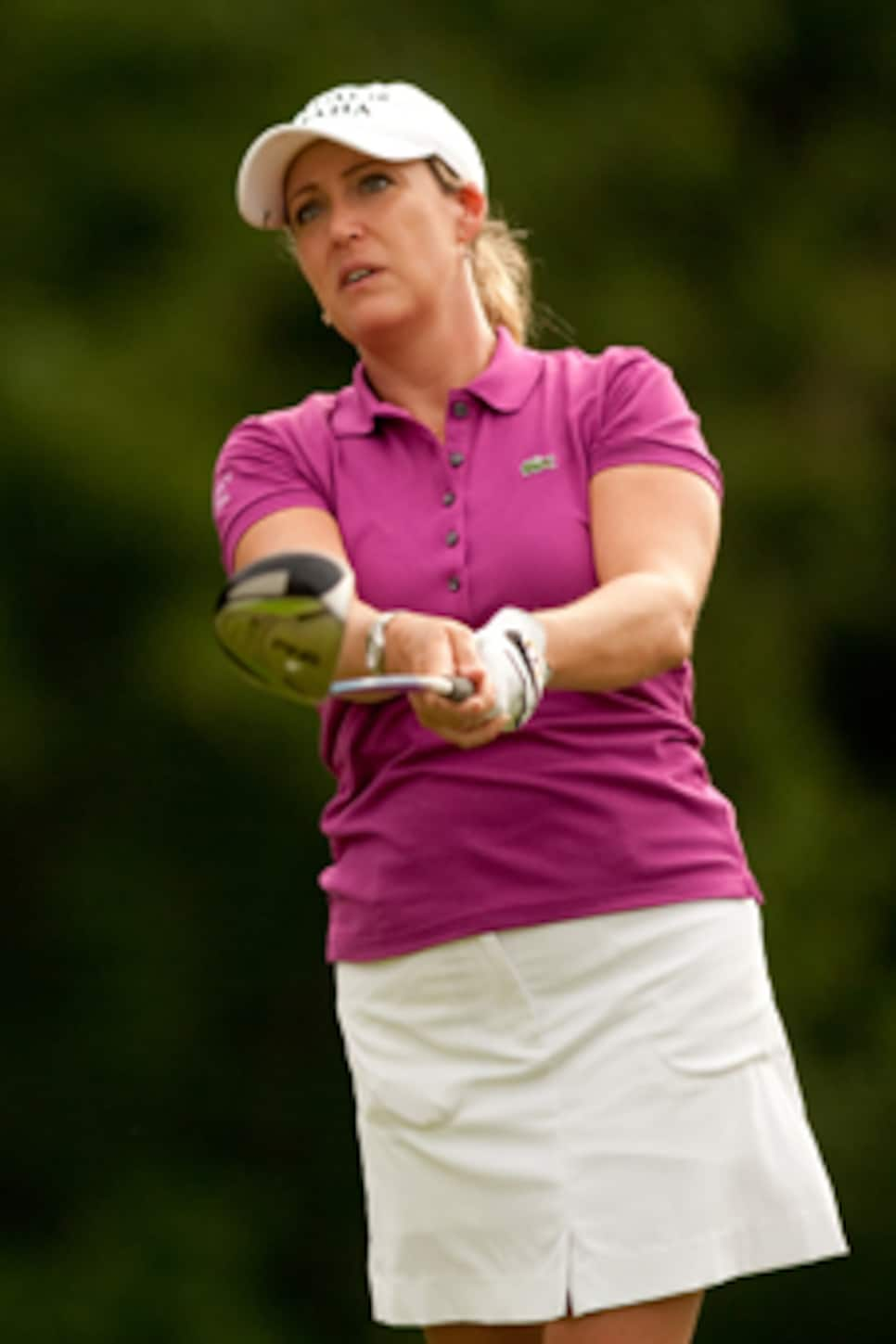 But the weekend's tumultuous weather was tame compared to the leader board during the final nine holes and the shifts at the top of the Rolex Women's World Golf Rankings.
Kerr was leading by one shot over Anna Nordqvist at the turn, but her birdie and Nordqvist's bogey increased Kerr's lead to three. Nordqvist quickly rebounded with back-to-back birdies to close the gap by one with two holes to play, but Kerr's birdie-bogey finish helped her sneak in her 13th LPGA win by just a stroke.
While Kerr's win wasn't enough to propel her to the No. 1 spot on the Rolex rankings (Jiyai Shin remains No. 1, even though she withdrew from the tournament to undergo emergency surgery for an appendicitis), she moved up to fourth from fifth in the world ranking and is now within one point of overtaking the world's No. 1. But Nordqvist's second-place finish, while it bumped up her average almost an entire point, kept her at sixth place. Ai Miyazato, who missed the cut at the State Farm, stayed at No. 2 in the world ranking.
The State Farm Classic kicked off the first of five consecutive tournaments that will be played in the U.S., the longest such stretch of the season, which includes the LPGA Championship and the U.S. Women's Open.
So the stakes will be high for the next two months, with purses exceeding a total of $15 million. There's no doubt the finishes will remain just as thrilling, and the top spots on the Rolex ranking could look entirely different.
(Photo by Darren Carroll/Getty Images)*