The Loop
Rosaforte: Resilient Phil shines again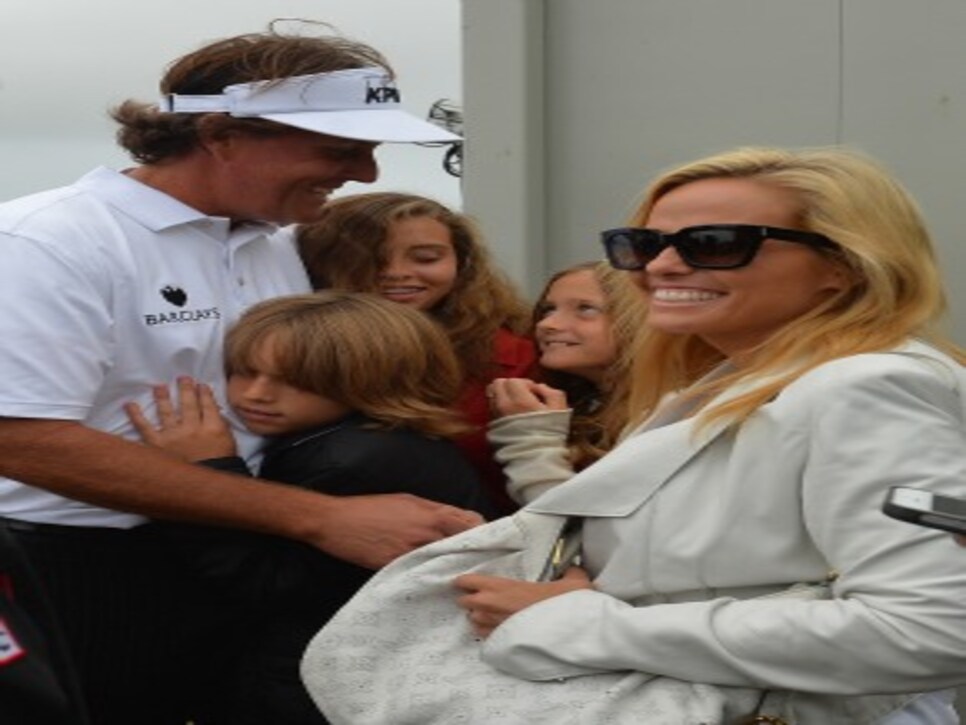 In the R&A tent, after raising his glass for the champagne toast, Phil Mickelson called Sunday's performance in the 142nd British Open the greatest round, greatest accomplishment and most meaningful major of his career. He said this hours after walking out of his room at the Marine Hotel in North Berwick, and in typical Phil fashion, telling his wife and kids, "I'm gonna go get me a claret jug today."
Five shots off the lead after 54 holes at Muirfield, Mickelson, 43, had a feeling. He had come to grasp the nuances of links golf during a T-2 finish at the 2011 Open won by Darren Clarke, but last year at Royal Lytham he looked lost again.
I talked to him after he missed the cut with a Friday 78, and he said he had no explanation. It wasn't the medication he was taking for his psoriatic arthritis or the health of his wife, Amy, who had overcome cancer. Head down, shoe bag in hand, he exited the locker room and walked across the putting green to the players' car park.  Now it seems that Phil Mickelson has been resurrected. Just weeks after his loss in the U.S. Open at Merion, his trademark resiliency has produced back-to-back wins in Scotland, including his fifth career major. In his list of highs and lows experienced over his career, his sixth runner-up finish in the most recent National Open was his most painful. Amy said he couldn't get out of bed for two days after that one, but a family trip to Montana started to get him out of the funk, and a playoff win in the Scottish Open showed he had broken a mental barrier.
Related: Video: Phil talks equipment It was just a matter of execution. "Phil has all the shots. He's got the ability. He's got the touch" said R&A chief executive Peter Dawson after explaining that he didn't think Mickelson would ever win an Open Championship. "He's got it in his hands and in links golf, you've got to have it in your hands." Sunday was Mickelson's 72nd round in the Open, where he debuted in 1991. "It's been a project of mine to get him to buy into links golf," said swing instructor Butch Harmon. "It happened when Clarkie won. He finally bought into it. I said, 'Look, you're the most creative guy I've ever seen.' I call him the left-handed Seve. I told him, 'there's no reason in the world you can't play links golf.' He has learned how to embrace it."
Related: Swing Sequence: Phil Mickelson There were plenty of embraces and tears among the Mickelson camp, from Phil on his way to the trophy ceremony, to caddie Bones Mackay in the locker room, to longtime coach and manager Steve Loy on the 18th green, to Harmon, 69, behind his sunglasses. "I think this is a different kind of meaningful because it was the most unexpected," Amy said. "Every time Phil plays Augusta, he thinks he's going to win. I think he's always seen himself with a green jacket or two or three, or four or five." Mickelson has also seen himself as the U.S. Open champion, and a win next year at Pinehurst would complete the career Grand Slam. "Hopefully that will happen," Amy said. "I think it will."