The Loop
Greg Norman is out as Fox Sports lead golf analyst
Fox Sports' first foray into major championship golf coverage in 2015 was met with mixed reviews. In its efforts to improve in Year 2, the network has reportedly deemed one prominent figure expendable.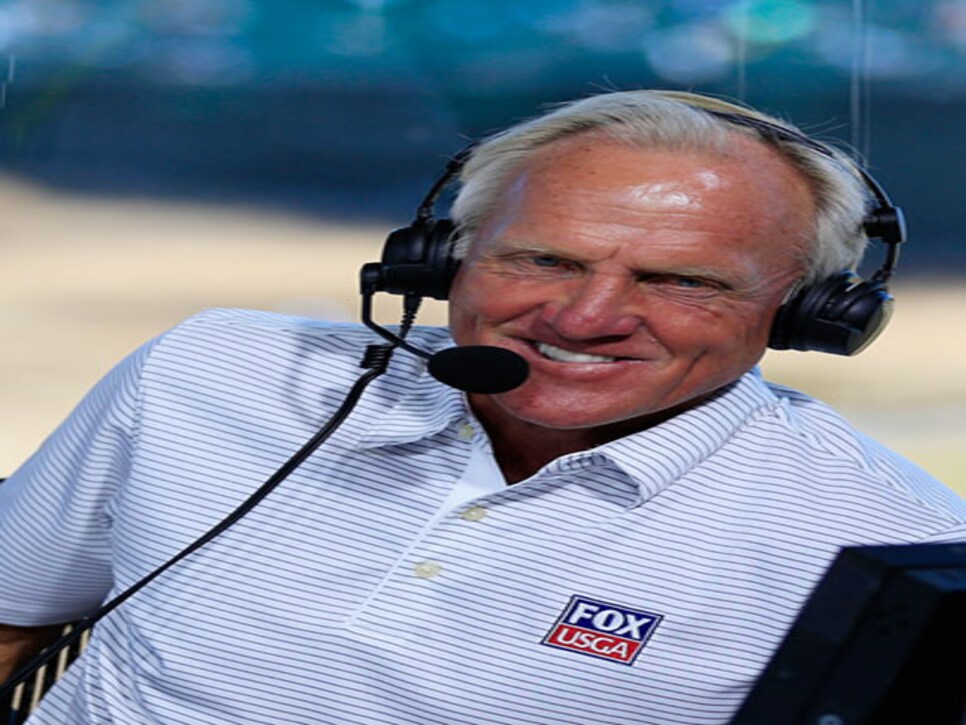 Multiple reports say lead golf analyst Greg Norman will not be retained for the network's 2016 coverage of USGA events, most notably the U.S. Open in June at Oakmont C.C. Links Magazine and Golfweek.com both reported Norman's ouster on Sunday. Multiple well-placed sources have confirmed to Golf Digest that Norman will be replaced.
Update, Monday, 9:45 a.m.: Fox Sports released a statement on Norman's departure.
"After careful consideration, we have decided to make this change to our USGA Championships coverage," said John Entz, Fox Sports Executive Producer. "We want to thank Greg for his contributions last year, and wish him success in all his current and future endeavors."
"I put a lot into my role this past year and really enjoyed the time I spent with the commentary team," Norman said in the statement. "I have a long history with Fox and wish them well on their journey showcasing USGA Championships. I also want to thank David Hill (former Head of Fox Sports) and the USGA for believing in me and instilling their vote of confidence in me from the outset."
In Fox's highly anticipated coverage of the 2015 U.S. Open at Chambers Bay, Norman was deemed too passive during the broadcast, most notably on Sunday when Dustin Johnson missed a short putt on the 72nd hole to force a Monday playoff. Given his well-documented history of heartbreaking losses in majors, Norman had an opportunity to shed some light on what Johnson was going through, but he provided viewers little insight.
A source close to Fox Sports told Golf.com Norman "didn't do his homework and he didn't know any players who weren't Australian."
Speculation of who will replace Norman appears to be focused on Paul Azinger, the engaging former tour player who is the lead analyst for ESPN's modest golf slate.