The Loop
Report: Tiger Woods will make equipment change from Nike "methodically"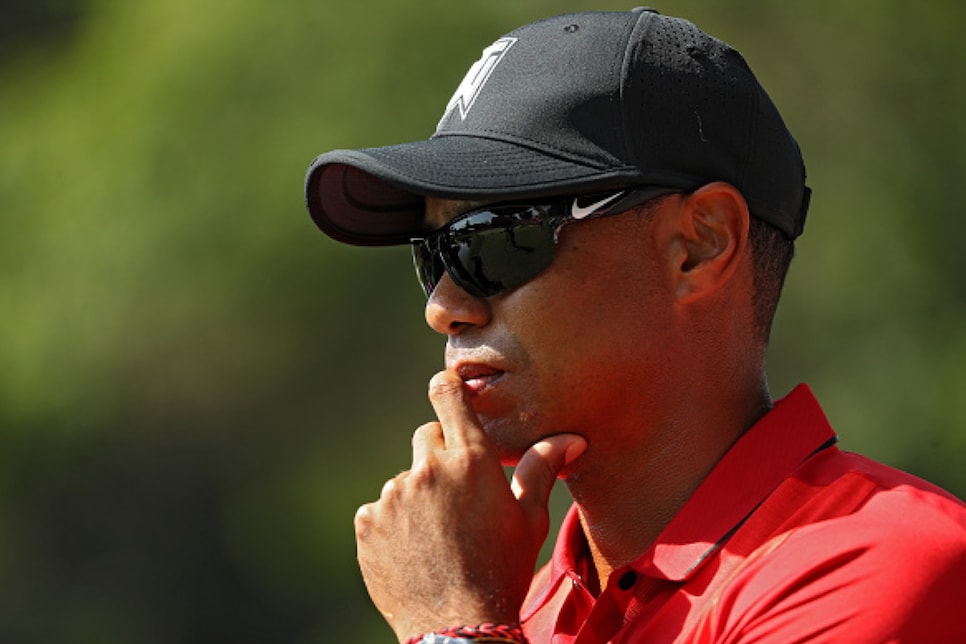 "Just like his comeback to golf, I think timelines inhibit you," Steinberg told GolfChannel.com. "So we'll do this methodically, and in a proper way."
Woods has been with Nike since turning pro in 1996. The 14-time major champ most recently signed a contract extension with the company in 2013, although the financial terms or length of the deal were not disclosed.
Woods and Rory McIlroy are the two biggest equipment free agents in the wake of Nike's announcement on Wednesday. Both players used Titleist clubs and balls in their early years as pros before changing to Nike.
Nike Brand president Trevor Edwards said the company is "committed to being the undisputed leader in golf footwear and apparel," and Steinberg insisted that Woods will remain "one of the global icons for Nike and Nike Golf."
But Woods, who is still recovering from two off-season back surgeries, will need to make an equipment change. Eventually.
"Look, the golf industry is a 20-company industry. So there's a large list of companies that you can talk to that reputably can produce the proper equipment," Steinberg told GolfChannel.com. "We'll be proactive here, and make sure it fits Tiger's needs and desires."
UPDATE: Woods took to Twitter on Thursday to address the Nike news.