News
Report: Tiger Woods turns down largest-known appearance fee for Euro Tour's Saudi Arabia event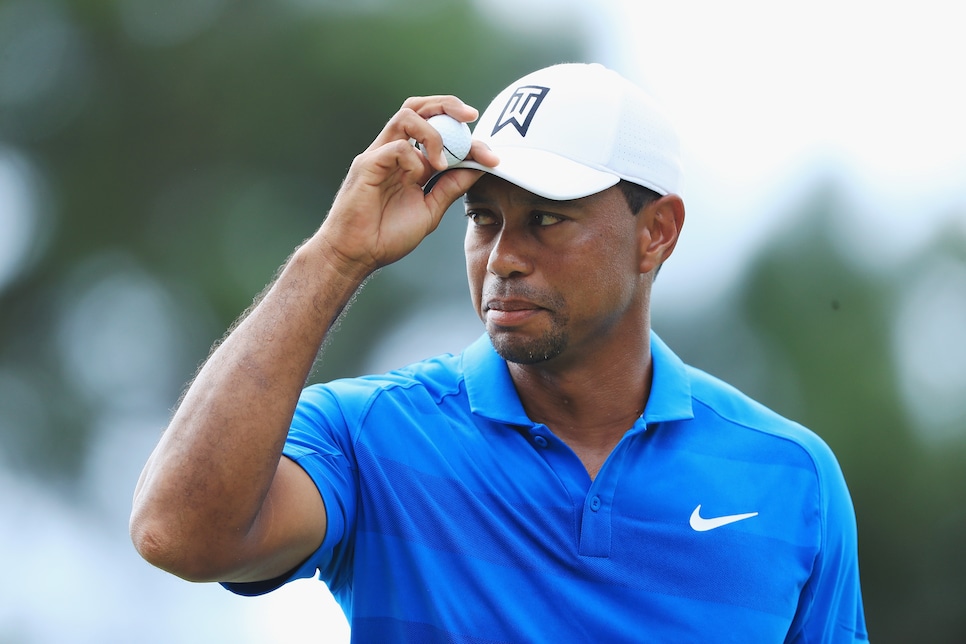 Despite what is believed to be a record-setting appearance fee, Tiger Woods has turned down an invite to the European Tour's inaugural tournament in Saudi Arabia.
According to a report from the Telegraph, Woods was offered in the neighborhood of $3 million to play in the Saudi International. It is not known if Woods spurned the pay check due to travel or schedule issues—he is expected to play at the Farmers Insurance Open at Torrey Pines the week before—or the controversy that surrounds the event after Washington Post columnist Jamal Khashoggi was murdered in the Saudi Arabia Embassy in Istanbul.
The tournament, which is government sponsored, currently lists Dustin Johnson, Patrick Reed and Paul Casey in the field. Last week at the Turkish Airlines Open, European Tour CEO Keith Pelley defended his tour's decision to not cancel the event.
"I'll be very, very clear," Pelley said. "Saudi International is on our schedule and we'll continue to monitor just like we would do with every other country. We have heard some of the criticism of the region. Obviously freedom of speech is far more available now based on social media. We've listened and we will continue to monitor the situation."
Woods will make his next scheduled appearance in a televised exhibition with Phil Mickelson, followed by the Hero World Challenge, which is run by Woods' foundation.