The Loop
Report: Tiger Woods to make 2015 debut at Phoenix Open
Tiger Woods playing in front of the most raucous crowd in golf on Super Bowl Sunday? It could happen, according to a report from Golf.com that cited two anonymous sources saying Woods would play in the Waste Management Phoenix Open, which begins Jan. 29.
A spokesperson for the Thunderbirds organization that hosts the tournament couldn't confirm Woods had entered, but the report cited sources saying Woods had requested a courtesy car and booked a block of hotel rooms at Scottsdale's Four Seasons Resort that week.
Woods' agent, Mark Steinberg, told Golfchannel.com, "Nothing committed yet. We will advise on the schedule when we do have a commitment." Woods has until the Friday before the event begins, Jan. 23, to officially enter.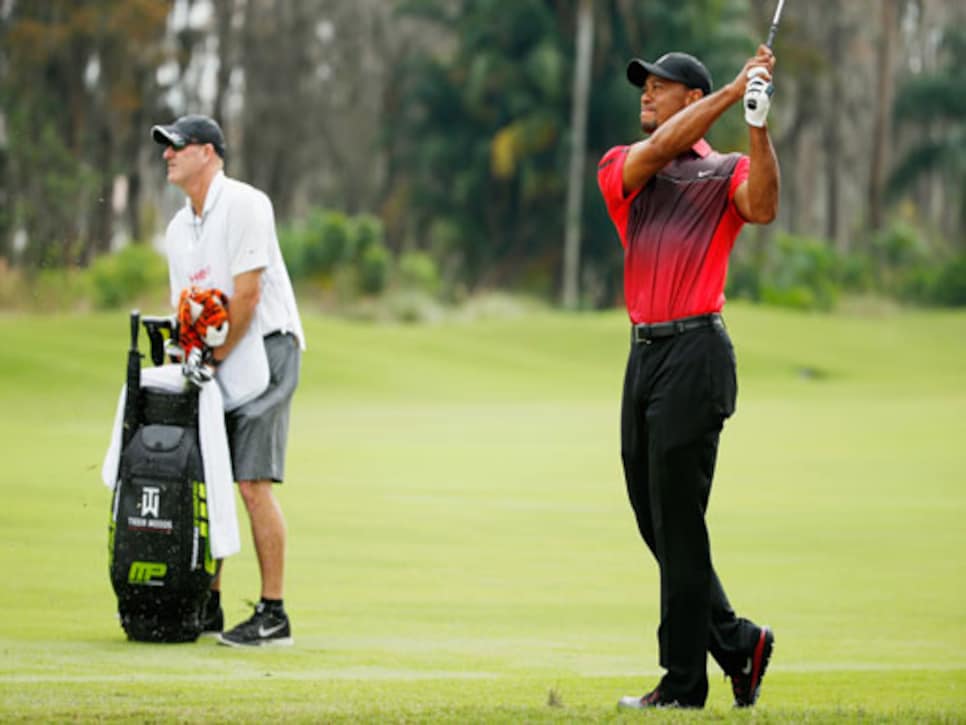 It would mark a change from Woods' usual early-season schedule. Woods hasn't played in the Phoenix Open since 2001, and he typically makes his U.S. debut at Torrey Pines, where the Farmers Insurance Open is being held the following week. Woods is coming off an injury-plagued 2014 in which he had back surgery, played in just seven PGA Tour events and didn't have a finish better than a T-25. Woods returned to action after nearly four months off at his tournament at Isleworth in December and finished tied for last in his first event with new swing instructor Chris Como.
Woods has played in the Phoenix Open three times, finishing T-18 in 1997, third in 1999 and T-5 in 2001. Of course, his 1997 performance included this hole-in-one on TPC Scottsdale's famed par-3 16th hole: