The Loop
Report: Tiger Woods could be teaming up with Mike Keiser on Chicago golf course project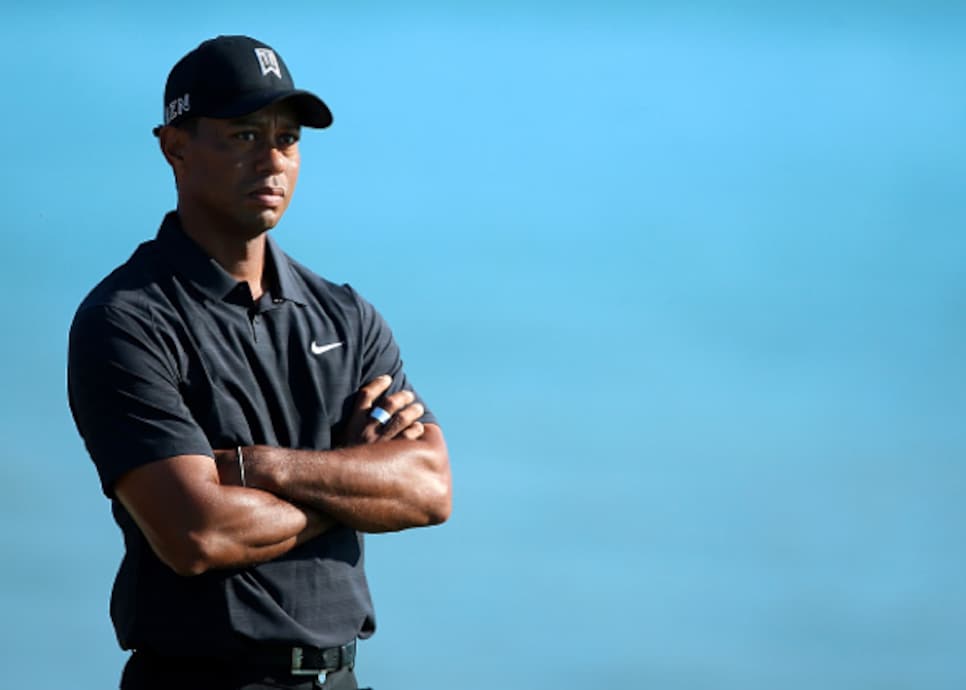 Tiger Woods hopes to make his return to competitive golf at the Safeway Open in October. If oft-injured star is unable to get back to a full playing schedule, it appears the next phase of his career in golf could keep him busy.
According to a report by the Chicago Tribune, Woods could be involved in a Chicago golf course project involving Bandon Dunes owner Mike Keiser. NBC/Golf Channel's Mark Rolfing told the Tribune the Woods hiring is "not a done deal," but Keiser believes the 14-time major champ "is on board" and that he may waive his design fee since the course will benefit the First Tee of Greater Chicago.
The project, which would create a championship golf course out of two existing public tracks, Jackson Park and South Shore courses, is not a done deal yet, either. Although the involvement of Keiser and Woods would help in the development that would have some holes along the lakefront and be just steps away from the Obama Library. Having the support of the golf-loving President wouldn't hurt, either.
In an email to the Tribune, Woods' spokesman, Glenn Greenspan, said, "At this time, we have no new design projects to announce."
Rolfing said Woods took a tour of the property last month and two-time Masters champ and renowned course designer Ben Crenshaw has also checked out the site. Rolfing hopes the project will include a short course for kids and quick rounds, and Keiser envisions it being a walking-only facility like Bandon Dunes.