The Loop
Report: Phil Mickelson among those involved in insider trading inquiry
Authorities are looking into whether Mickelson and renowned sports-bettor William "Billy" Walters received information from billionaire investor Carl Icahn in what the New York Times calls a "series of well-timed trades." The investigations reportedly began in 2011, after some unusual trades in the company Clorox.
Update, Saturday a.m.: Mickelson released the following statement Saturday a.m.:
"I have done absolutely nothing wrong. I have cooperated with the government in this investigation and will continue to do so. I wish I could fully discuss this matter, but under the current circumstances it's just not possible."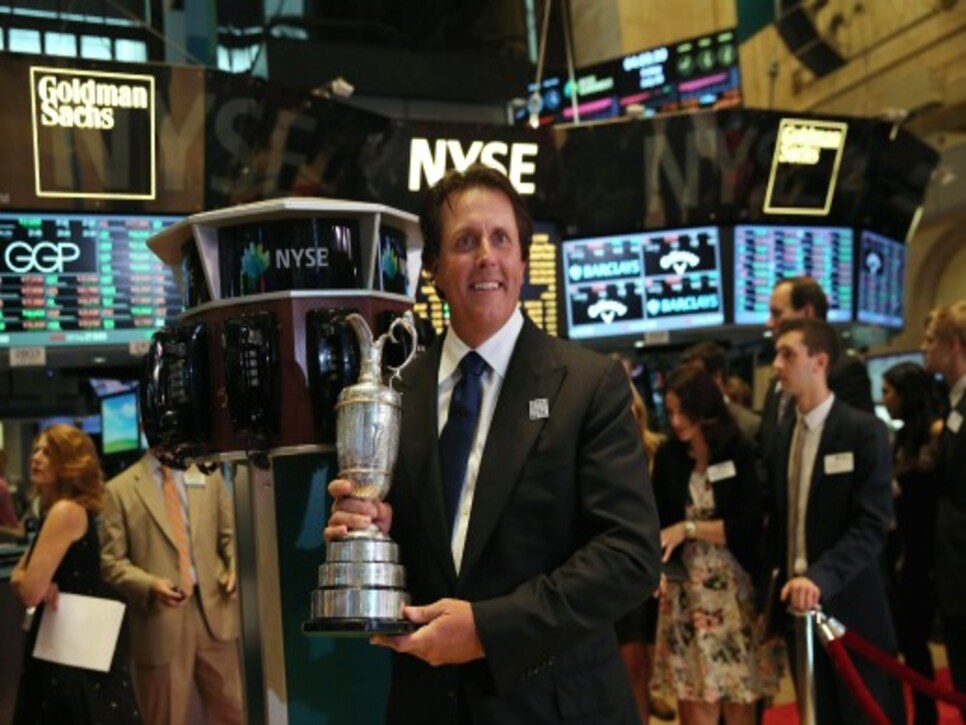 The FBI and SEC are examining whether Mr. Walters on at least one occasion passed a tip on to Mr. Mickelson, these people said, and are studying the two men's trading patterns.
"We do not know of any investigation," Mr. Icahn said on Friday. "We are always very careful to observe all legal requirements in all of our activities." The suggestion that he was involved in improper trading, he said, was "inflammatory and speculative."
"Phil is not the target of any investigation. Period," said a lawyer for Mr. Mickelson, Glenn Cohen, on Friday, adding that an FBI agent had told him Mr. Mickelson wasn't a target. The FBI declined to comment on Mr. Cohen's statement.
Mr. Mickelson, Mr. Walters and Mr. Icahn have not been accused of any wrongdoing. Mr. Icahn, even if he did leak secret information about his firm's intentions with Clorox, may have done so legally. It would be illegal if he breached a duty of confidentiality to his own investors.
In a separate strand of the investigation, federal authorities are looking into trading in Dean Foods that has no apparent connection to Mr. Icahn, the people briefed on the matter said. Mr. Walters and Mr. Mickelson placed the trades around August 2012, according to the people, just before the food and beverage company announced its quarterly earnings and a public offering of stock for one of its subsidiaries. The authorities are investigating whether Mr. Walters had a source inside the company itself — and whether others who know Mr. Walters may have traded on the information as well.