The Loop
Report: PGA Tour mulling gambling venture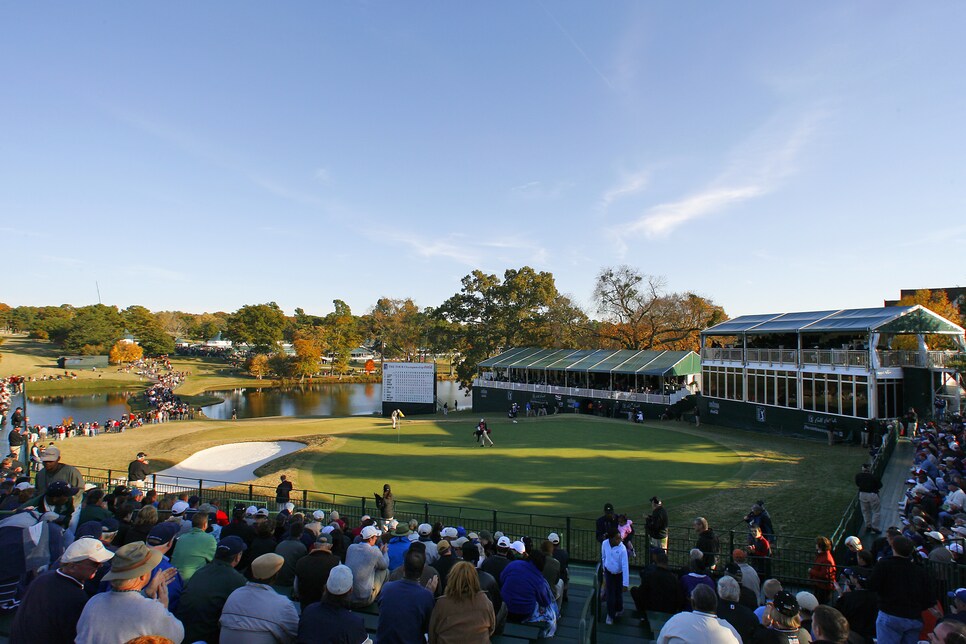 Sports gambling is a popular conversation in 2016. And the PGA Tour wants in on the discussion.
According to a Bloomberg report, the tour has solicited bids from data companies, hoping to bundle real-time tournament stats into feeds for gambling houses.
Bloomberg News reviewed this "request for proposal," which states the PGA Tour "continues to explore the risk/return trade-off associated with potential entry into the online sports gaming category."
Not only would the tour try to get a piece of the gambling profits -- Bloomberg estimated golf betting generates $2.8 billion per year -- but the report opines it would serve as an avenue for non-fans of the sport to get into the game.
PGA Tour spokesman Ty Votaw told Bloomberg these types of proposals are common. He declined to comment on the specific matter, citing the tour's policy of not discussing potential deals.