News
Report: PGA Tour finalizing course, schedule date for Steph Curry-hosted tournament for 2019-20 season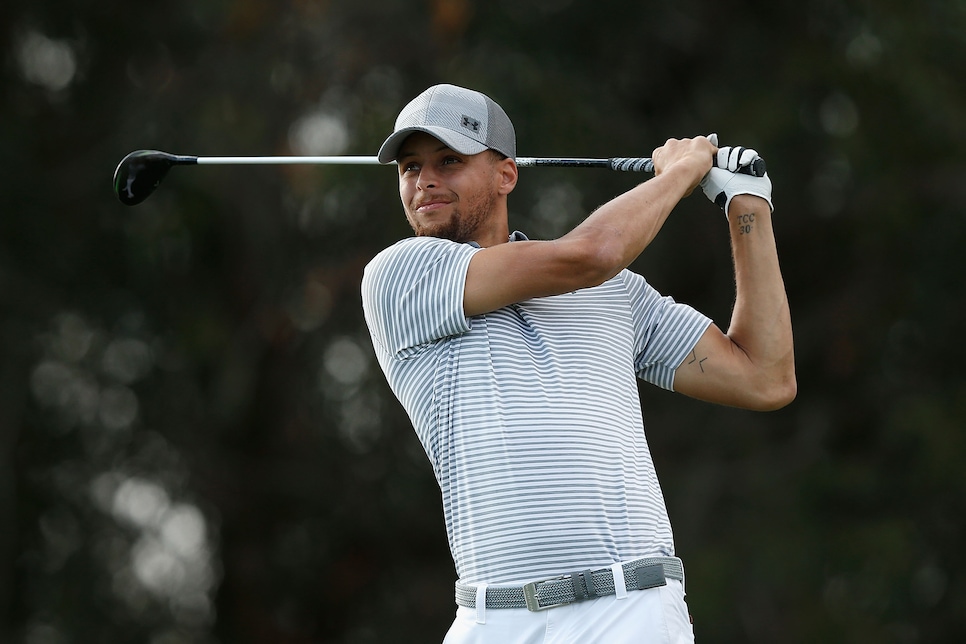 In May word leaked that NBA superstar Steph Curry was working towards a deal to host an event on the PGA Tour. According to several reports out of the Bay Area, it appears that agreement is almost complete.
Ron Kroichick of the San Francisco Chronicle writes that PGA Tour officials have made multiple visits to Corica Park, which recently re-opened after extensive renovation by Rees Jones, in the last week. The course, located in Alameda, became the desired choice once tour officials were told TPC Harding Park, set to host the 2020 PGA Championship, was off limits until 2021. Golf.com also had a report last week on the tour circling Corica Park as a destination.
As envisioned, the Curry-backed event would be slotted in the fall portion of the tour schedule. The tour is expected to take a two-week break after the 2019 Tour Championship, which finishes on Aug. 25, and would open the new campaign at The Greenbrier on Sept. 12. The Curry tournament would be the second competition of the season, followed by the Safeway Open at the end of the month.
Also on Wednesday, Octagon, the agency that will run the tournament, posted a "Vice President, Tournament Director" position that will "lead the day-to-day preparation and execution of a full field PGA Tour event in San Francisco."
The Chronicle also reports the tour is close to finalizing a deal with a locally based sponsor.
Curry has competed on sponsor's exemptions the last two years at the Web.com Tour's Ellie Mae Classic, playing well but missing the cut in both instances. It is unclear if Curry would play in his own event.