The Loop
Report: Nearly $3 million of Mickelson's money tied to money laundering, gambling case
Mickelson has not been charged, nor is he under investigation, the story said.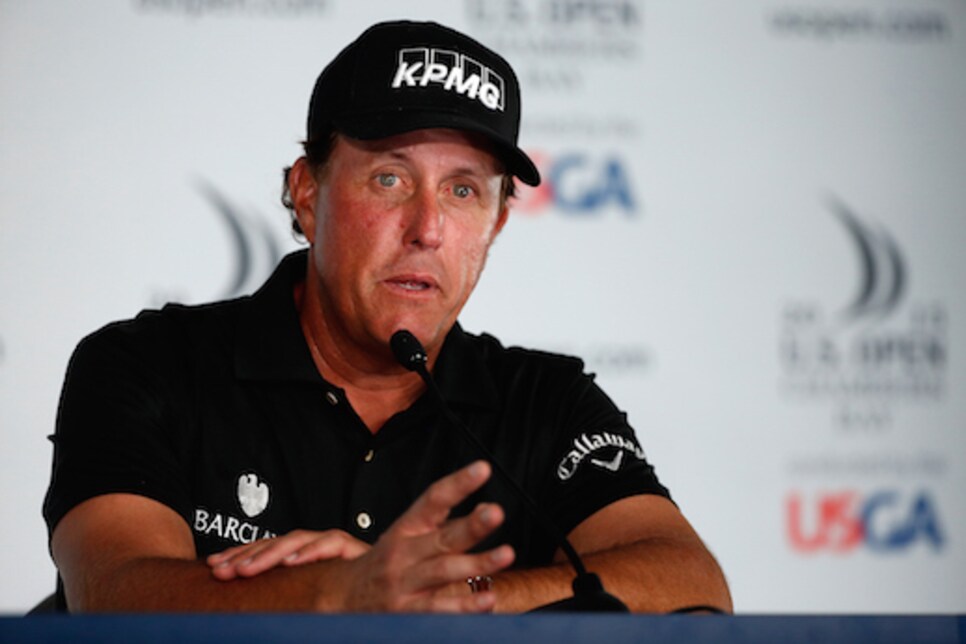 T.R. Reinman, a spokesman for Mickelson, said that they would not be commenting on the story.
Gregory Silveira of La Quinta, Calif., "has pleaded guilty to three counts of money laundering of funds from an unnamed gambling client' of his between February 2010 and February 2013," the ESPN story said. "Sources familiar with the case said Mickelson, who was not named in court documents, is the unnamed gambling client.'"
ESPN legal analyst Lester Munson, in a separate story, explained why Mickelson was not charged.
"There are many possibilities, but chief among them is that federal gambling laws are directed at gambling enterprises and not at individual bettors," Munson wrote. "Federal prosecutors use the word illegal' in their description of Mickelson's money because gambling on sports is illegal under state laws except in Nevada."
It is widely known that Mickelson enjoys gambling, on and off the course. Last year, Larry Dorman, a former senior vice president of Callaway Golf and a former golf writer for the New York Times, wrote for PGATour.com that before Callaway agreed to sign him to an endorsement contract in 2004, the company investigated gambling rumors involving Mickelson.
"Mickelson did like to gamble at the time, but he had no outstanding debts and his betting patterns -- a stat that Vegas casinos keep -- had him even to slightly up," Dorman wrote.
It is the second time in 13 months that Mickelson's name has turned up in a federal investigation. Last year, billionaire Carl Icahn and renowned gambler Billy Walters were the focus of an insider trading probe that included Mickelson, the New York Times reported.
The Times later wrote the "scope of the investigation" of Mickelson had been "overstated," and "came from information provided to The Times by other people briefed on the matter who have since acknowledged making a mistake."