The Loop
Report: Mickelson to be announced as a Hall of Famer on Thursday
Surprise, surprise: Phil Mickelson is a Hall of Famer.
Still ranked atop the world rankings, Mickelson reportedly will be inducted into the World Golf Hall of Fame in 2012 in his first year of eligibility, according to a report from the Florida Times-Union.
The paper reported that the Hall of Fame will conduct a press conference at the site of the European tour's Singapore Open, where Mickelson is playing in preparation of next week's Presidents Cup. The class of 2012 ceremonies are scheduled to take place in St. Augustine on May 7, 2012.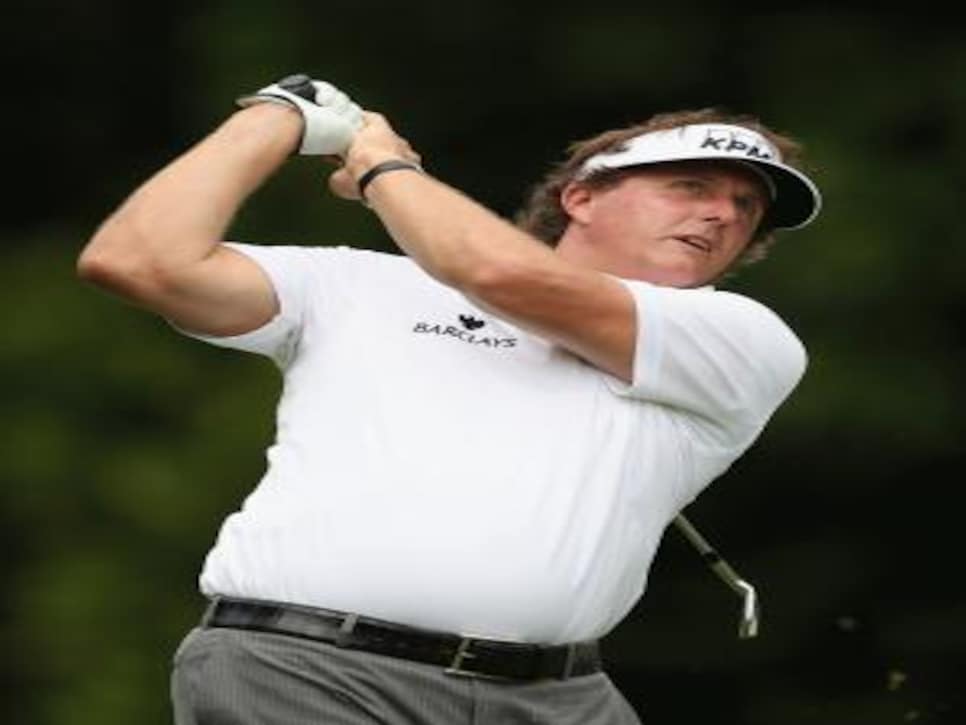 ](http://jacksonville.com/sports/golf/2011-11-09/story/mickelson-enter-world-golf-hall-fame)
Mickelson made it on his first year on the ballot, which considers players only after turning 40 (Mickelson turned 40 last June.)
Other requirements include being a member of the PGA Tour for 10 years and having two victories in a major or the Players Championship. Phil's won four majors (Masters in 2004, 2006 and 2010, and the PGA Championship in 2005), and one Players Championship (2007).
Other first-year players eligible for induction: Jim Furyk and Loren Roberts. Miguel Angel-Jimenez is on the International ballot.
Photo by Andrew Redington/Getty Images